Meacham International Airport
Where the past meets the future
Business View Magazine interviews Aaron M. Barth, Assistant Aviation Director at Meacham International Airport, for our focus on U.S. Regional Airports
Back in 1849, the United States Army built an outpost on a bluff overlooking the Trinity River in Texas. That outpost became Fort Worth. Now the 13th largest city in the entire country, it has long been the center of the Texas Longhorn cattle trade. They say that everything in Texas is bigger and better, and while folks may be exaggerating a tad – it would seem that even when it comes to General Aviation the motto is "go big or go home."
"The Meacham International Airport is built on 900 acres of land," explains Aaron M. Barth, Assistant Aviation Director, "and just like the city it has seen continual growth for as long as I can remember. I have been here almost 12 years now and it has been so encouraging. The fact that more and more people are coming here and staying is a testament to city leadership. They are doing things the right way to attract new people, but also to make this a place where the current residents want to stay, which is wonderful. The airport, even though it has been growing too, still has room for expansion. There is also a lot happening here already. We see mostly business traffic, with corporate flights coming in and out. There is the occasional charter from a commercial airline with a sports team or things like that, but no daily commercial traffic."
The airport was purchased by the City of Fort Worth in 1925, and the name was changed from the Fort Worth Municipal Airport to the Meacham Field in 1927 to honor former mayor Henry C. Meacham. This was the main airport in Fort Worth back then and saw over 50 weekly commercial flights. However, 33 of them flew directly to Dallas.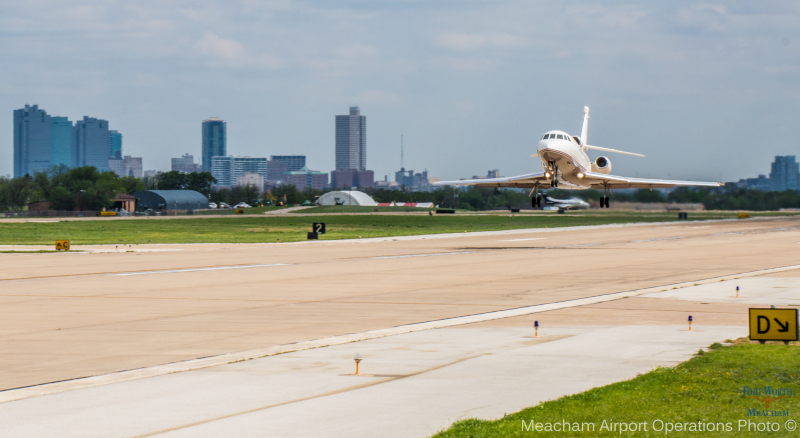 It was in 1953 that the major carriers moved to Amon Carter Field which would later become the Greater Southwest International Airport, and Meacham began focusing on corporate aircraft, commuter flights, and student pilot training. Seven regional airlines have come and gone since 1953, including Tejas Airlines, Metro Airlines, Fort Worth Airlines, Exec Express Airlines, Lone Star Airlines, Mesa Airlines, and most recently, Skybus Airlines.
"The airport was positioned well in the city from the very beginning," says Barth. "It sits within a mile of the historic stockyards and a ten-minute drive of downtown Fort Worth. It makes it the perfect hub for folks flying in and out, and especially for those conducting business who can get to their meetings and back with no worries at all. The lion's share of the traffic here would be considered business flights, but there is a lot of variety as well. We have Bell Helicopter based here, as well as Epic Helicopters. There are several maintenance places like Broadies Aircraft, or Field Tech which focuses on avionics. There are even two museums on the field: The Fort Worth Aviation Museum and the Vintage Flying Museum. There are many more businesses here as well, including our two first class FBOs – American Aero and Texas Jet. The airport itself does not have a business park, but the city has several which we receive an economic benefit."
Over 300 planes are based at Meacham International Airport, making use of its two parallel runways which run north to south. The primary runway is 7502 feet, while the secondary is 4005. A third crosswind runway was shut down several years ago and removed to make room for development. This fall they will begin a $5 million restoration project for the taxiways with the help of funding from the Texas Department of Transportation's Aviation Department.
"Another project that we are also moving forward with is the Commander Road, which is a road that accesses all of that developable land that was once occupied by the crosswind runway," Barth points out. "Another capital project from the Texas DOT/Aviation occurred about a year and a half ago, where new taxiways were constructed so that the midfield area could be accessed airside. Now we are working on accessibility for the landside, so we're putting in a road that comes in from Main Street which will allow the general public access to any future hangars that would be occupying that midfield area. We have received the bids for Commander Road's construction and look forward to its construction within the next few months."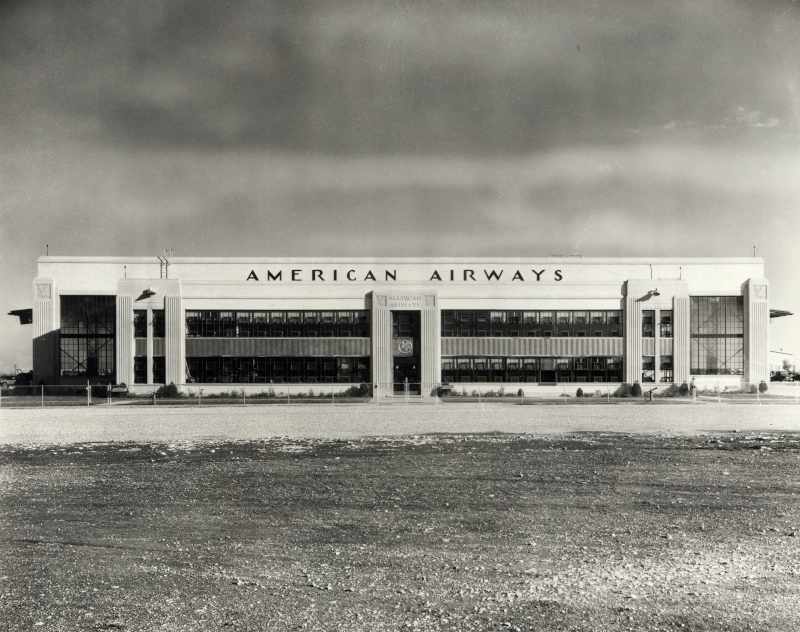 In terms of hangar space, there has been new construction in that area, as well. Two large 30,000 plus square foot hangars were recently constructed, and steel is being constructed on recently poured concrete for a third. This was all under the auspices of one of the FBOs, Texas Jet. Barth notes that as soon as they are built, they are occupied – and that hangar space is at a premium in every airport in Texas. On the other hand, there is still plenty of space for development, especially in the area of the former crosswind runway, which also allows for a direct taxiway from the hangar to the runway. While demand for large hangar space continues, significant demand still exists for T-hangars and small to medium sized box hangars.
"Within the last four to five years there was a major remodel of our terminal building," Barth reports, "and it is both state-of-the-art and environmentally conscious. The old building was decades old and the exact opposite in every aspect. So, it now has four stories and is, quite frankly, beautiful. It is mostly glass, and a really neat feature is the electrochromic glass that changes tint as the day progresses. So, if it gets bright in my office, I just turn up the tint level, or if it is cloudy, I can turn down the tint, which I do from an app on my phone. It is a great facility and it has a great mix of tenants. We have charter companies, a helicopter service provider, a company that does online pilot testing, even a lumber company leasing space. One tenant is going to be moving forward with plans to bring in a restaurant. There is so much going on in this building. American Aero, our other FBO, occupies significant space in the building and were very generous in terms of input on the design and plans. It is a great relationship as well. There are also a few suites left should anyone be interested."
He adds, "There are so many interesting businesses on the field and you always see something new. For example, there is a company called International Aerospace Coatings, or IAC, who paint large aircraft from all over the world. Just the other day a military 747 flew in and it is always fun to see what they are doing."
Meacham Airport itself has five maintenance employees, six operations staff and a couple of people working in management, along with another dozen or so people who work within the aviation department for the city of Forth Worth. The airport team maintains close ties to the economic development department and the Chamber of Commerce for the city as well and it all seems to be a well-running system. "If it has anything to do with aviation," Barth says, "they are usually reaching out to us for collaboration."
This past year was an interesting one for the airport. Barth elaborates, "With COVID things took a very wild turn in March of 2020 and through the spring and summer it was very different here. But by the end of last summer things had started to turn around. In talking with the FBOs and other businesses they agree that this was the turning point. Certainly, we had so much less international and customs business during the pandemic but as far as flight operations and fuel, the fall saw us getting back to pre-Covid numbers. The first quarter of this year, 2021, we've seen these numbers become very strong. March is always a strong month for international customs flights because of spring break and I am happy to say that March of this year was the largest number that we saw of customs flights coming into Meacham Airport."
Speaking to where the past meets the future, Barth shares, "If you were to do the math and look back at Meacham's history, you'd see that the airport started back in the mid-1920s. And one of the primary goals I have is to do something special for our 100th anniversary. We are working hard at giving it all a facelift and doing some significant cleanup on the airport property and just making Meacham International Airport the best it has ever been, in order to showcase what we have become in the last century. It is an exciting time!"
AT A GLANCE
Meacham International Airport
What: Fort Worth's oldest operating airport
Where: Five miles north of historic downtown Fort Worth, Texas
Website: www.meacham.com