The Chippewa Valley Regional Airport
The sky's the limit
Business View Magazine interviews Charity Zich, Director of the Chippewa Valley Regional Airport, as part of our series on regional American airports.
The Chippewa Valley Regional Airport is more than just an airport. It is the starting point for a business trip and the ending point from a long vacation. It is the front door to the community providing global access to locations many have only read about – a place where dreams begin and adventure takes off. At Chippewa Valley Regional Airport, the sky is the limit; literally.
As Western Wisconsin's premier regional airport serving a 30-county region, Chippewa Valley Regional Airport has become the home for hassle-free, friendly travel. With twice daily service to Chicago O'Hare International Airport with connections beyond on United Express, the Airport aims to make flying not only affordable, but fun again and travelers are taking notice.
"Regional airports tend to compete in two main ways with their larger counterparts – convenience and community engagement. The Chippewa Valley Regional Airport is no exception. We have daily flights with United Airlines to Chicago O'Hare," explains Airport Director, Charity Zich, "and in order to get people to think of us, instead of other airports, we have been using a 'Skip the Drive and Save' campaign. The average local traveler can save over $150 dollars on a four-day trip just by flying with us, instead of driving to another airport to start their trip." The airport's public awareness campaign has resulted in a 24 percent increase in passengers over the last four years.
But daily commercial flights are not the only thing that helps Chippewa Valley flourish; the Airport is proud to have a full-service, Fixed Base Operator, Hawthorne Global Aviation Services, which also owns a charter company, Heartland Aviation. Hawthorne Global Aviation Services operates out of a recently-renovated passenger terminal with first-class amenities, such as pilot lounges and conference facilities. The FBO has a robust aircraft charter and management operation, in addition to a strong maintenance department capable of servicing both piston and turbine aircraft. The Airport also hosts an award-winning, full-service restaurant, Hangar 54 Grill, enjoyed by both passengers and pilots. Hangar 54 Grill has an amazing view of the airfield and is a great opportunity to experience why so many are choosing to fly here.
"We are always looking for new opportunities to improve the service we are providing," Zich notes. "We are currently in the process of a cost-benefit analysis to consider enhancements to navigational aids and reviewing whether to extend our crosswind runway, allowing for larger corporate aircraft. In addition, we are actively soliciting for aeronautical and non-aeronautical development at the Airport. There is plenty of available space for expansion and we are aggressively seeking new business opportunities to locate at our facility."
Furthermore, the Airport is home to the region's only emergency medical helicopter, which is operated by Mayo Clinic Ambulance Service. The Airport also has a variety of other niche operators, including the Wisconsin Department of Natural Resources, the Wisconsin State Patrol, and the U.S. Air Force Civil Air Patrol. All of these entities contribute to the overall economic growth of the area, as the Airport contributes $41.6 million, annually, in direct economic impact to the local economy according to a report by the Wisconsin Bureau of Aeronautics.
The economic impact of the airport can be traced back to 1923, when three gentlemen, Guy Wood, Leo McDonald, and M.A. Sine organized the Eau Claire Airplane Corporation and leased 80 acres on a bluff in the City of Eau Claire called Putnam Heights. By 1929, Eau Claire Airways was operating a full-service operation with a flight school and air taxi service to the Twin Cities, La Crosse, Wausau, Madison, and Milwaukee. It was not until 1940 that the Eau Claire Municipal Airport opened at its present site. At the time, it consisted of a simple runway surrounded by farmland and wooded area. Over the next decade, a terminal and two 4,000-foot runways were built, as well as an aircraft parking apron and hangars.
Fast forward to 1979, when Eau Claire County acquired ownership of the Eau Claire Municipal Airport from the City of Eau Claire, and eventually created the Chippewa Valley Regional Airport Commission in 1991. By 1999, the operation of the Airport was entrusted to representatives of Chippewa, Dunn, and Eau Claire Counties. Today, the operation resides within an agreement between Chippewa and Eau Claire Counties.
"The Airport currently has a unique governance structure," says Zich. "Eau Claire County technically owns the Airport, but it is operated under a joint agreement with Chippewa County that created a commission which is tasked with its operation. The State of Wisconsin does not authorize airport authorities, but we operate as close to an airport authority as you can. This structure allows the Airport to be more responsive to new development requests and initiatives than a traditional city-county ownership model, which Wisconsin airports typically follow."
The operating agreement between the two counties includes financial participation from both, when necessary. This money is primarily used for capital in order to match federal and state funds for development programs. The daily operations of the airport are self-sufficient. With a staff equivalent of seven full-time positions and airline services running from early morning late into the night, it is amazing the amount of work that can be accomplished.
But the hard work does have its awe-inspiring moments. Chippewa Valley Regional Airport hosts a very large air show every two to three years. The air show is sponsored by the Chippewa Valley Council of the Boy Scouts of America and benefits several non-profit organizations in the community. "The air show sponsoring organization engages area volunteers, as well, to raise money for their organizations," says Zich. "It fits in with our goal to try to inspire youth. It is also a great community event – but it is our hope that it gets area youth excited about aviation. On a good weather day, the air show will draw 20,000-30,000 visitors a day and has earned us the Blue Angels Air Show of the Year for how well it is planned and runs. It's an event we love to host."
It is plain to see why Chippewa Valley Regional Airport is truly much more than an airport. With the Airport's ongoing initiatives, astounding economic impact, and forward-thinking commission, the future is full of blue skies.
AT A GLANCE
WHO: The Chippewa Valley Regional Airport
WHAT: Western Wisconsin's premier regional airport
WHERE: Eau Claire, Wisconsin
WEBSITE: www.chippewavalleyairport.com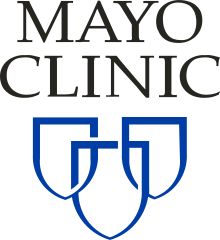 Mayo Clinic Ambulance Service – mayoclinic.org
Mayo Clinic Ambulance Service is an integrated system of ground ambulance, helicopter and fixed-wing air ambulance linked through emergency communications delivering quality Mayo Clinic emergency care and medical transport directly to the patient at scenes of injury or referring hospitals. Our teams carry a variety of life-saving equipment and medications including blood and plasma products.   
[penci_related_posts dis_pview="no" dis_pdate="no" title="Latest" background="" border="" thumbright="no" number="4″ style="list" align="none" withids="" displayby="recent_posts" orderby="rand"]