Wheeling-Ohio County Airport
Celebrating history and blue sky thinking
Business View Magazine interviews Russell W. Escue, Airport Manager at Wheeling-Ohio County Airport, for our focus on General Aviation in the U.S.
The City of Wheeling in Ohio County, West Virginia lies steeped in history along the foothills of the Appalachian Mountains. This is a place that traces its history back long before the Civil War, before Independence, to the British Colony of Virginia – so you can imagine that tradition weighs heavily in the culture.
Stepping into the Wheeling-Ohio County Airport transports you back in time to the last century, but don't let the art deco glass doors and memorabilia fool you, this is tradition with a purpose – and a strong belief that we still have a lot to learn from the past.
"So, this September we are having a special event at the airport," says Randy Russell, Ohio County Administrator who has responsibility for the Wheeling-Ohio County Airport. "It is called Wings over Wheeling, and we are bringing in some vintage planes, cars, trucks, even old-time equipment. Two special planes are coming, a Whiskey 7 (one of the old C47 cargo planes), and a C123K. In the past, the airport was a very important center of community life. And we are trying to re-engage the local community, get them back on site and realize what a beautiful location the airport is, and perhaps remember what it used to be like."
This focus on the historical importance of the airport is playing hand in hand with a thrust towards the future of not only the airport but the industry itself. In a time when there are shortages of everything from pilots to mechanics, Wheeling-Ohio County Airport is launching a new program hand in hand with the local university to develop new aeronautics programs across the field.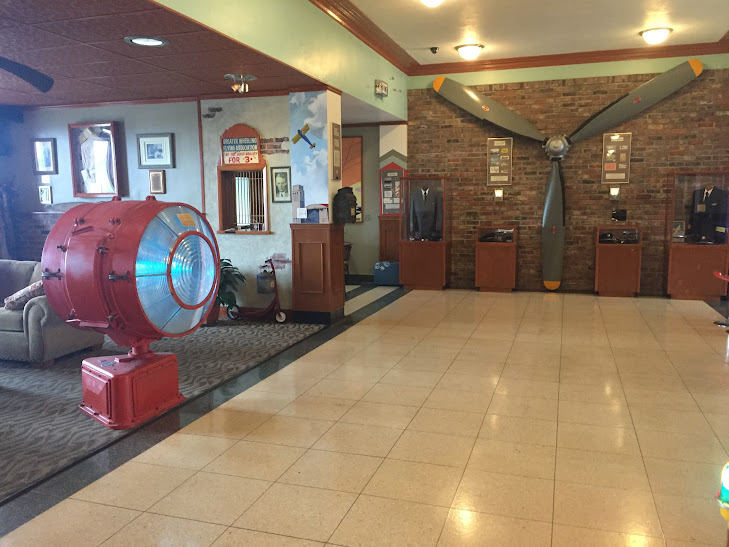 "We have reached out to quite a few entities with this new objective," Russell explains, "We want to put together an educational component through the airport with pilot training as our top priority, but with a secondary focus on an aircraft mechanics program. We have been pushing this program which we have seen work at other airports in West Virginia."
Again, this all comes from a love of aeronautics, and a history steeped in the tradition of what these small airports meant for the area. Having just celebrated its 75th anniversary, Wheeling-Ohio County Airport and those that run it are poised to start a slow growth back to the importance they once had in the area.
"We are just finishing up a crack seal and asphalt patching job of our main runway," says Russell (Rusty) W. Escue, Airport Manager, "and next year we are hoping to do the same with the other runway. We use grant money from the FAA to keep on top of that." Sitting on more than a thousand acres of land, the airport has two asphalt runways: 3/21 is 5,002 x 150 feet while 16/34 is 4,499 x 150. They have a federally contracted control tower and terminal at the location. You can also buy aviation and jet fuel from the Wheeling-Ohio County Airport Aviation Centre (the FBO) which is run by the county.
"Wheeling is a great place, it has a lot of rural charm," Escue shares, adding, "We also have a few businesses here and they use our airport for corporate flights, employees, even the owner's private use. We have some government and medivac usage, as well."
Currently, the airport has several T-hangars, two corporate hangars, and a waiting list. Curiously, both hangars are leased to helicopter outfits, the first is LaRoche Tree Service and the second is Superior Helicopter. Both are involved in the power line right-of-way surveying. When you add the medivac and police services that fly from the airport, it makes for a significant amount of their traffic.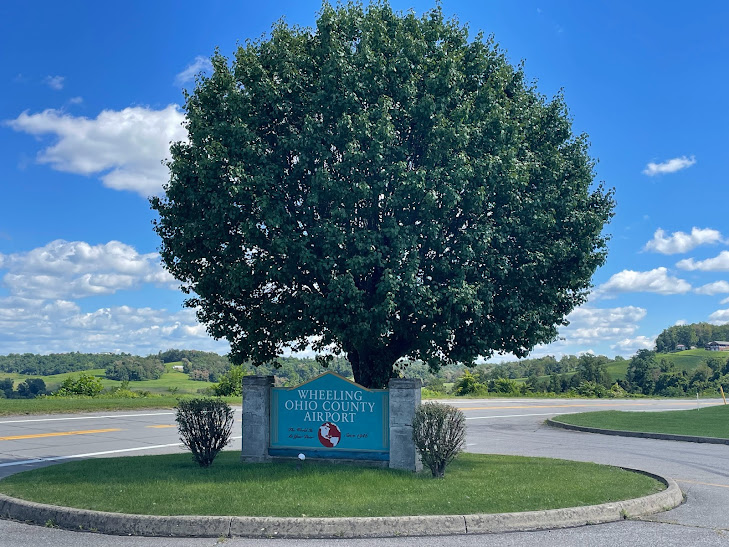 "So, yes, the work we are currently doing is about improving what we already have," Russell notes. "While we prepare and work on these new opportunities with education, we are maintaining and improving the infrastructure. There are the two runway projects, but we are also doing some roofing and new windows at the terminal and control tower – some of this was made possible because we just received an infrastructure grant from the FAA."
Russell credits a lot of the growth in the area to the work of the Wheeling-Ohio County Visitors and Convention Bureau. They are very energetic in terms of working to bring visitors to the area, as well as collaboration with all the various entities. "I still think one of the biggest draws for tourism is the new Highland Sports Complex that we opened up a couple of years ago," Russell says. "It has a full-size indoor football field and an outdoor football field that also can be used for lacrosse and soccer. Then there are six basketball courts. We have a café, a rock-climbing wall, and an arcade and we\'ve been very successful up to this point, bringing in some large events, some basketball, wrestling, and we want to do more of that. We also have several well-known golf courses such as Speidel, Fairway River Links, and others. And we have Wheeling Island, which is a racetrack and gaming resort downtown on the river. The other piece of it is we are very lucky because we have a very large municipal park in Ohio County –  Oglebay Park."
The park covers 1650 acres and is the only self-supporting public municipal park of its kind. In 1926, Earl W. Oglebay deeded his estate, Waddington Farms, to the City of Wheeling for the express purpose of public recreation. The park has been open to the public since 1928 when its governing body, the Wheeling Park Commission, began operations. The property also features cabins, museums, historical buildings, and miles of trails.
Being located in a four seasons resort area, the airport has all the snow equipment to keep the runways clear almost every day of the year, although, there is the occasional storm that throws them off a bit. As they move forward the airport is also taking an interest in solar and electric energy and what they will mean for the future, both with automobile and aircraft usage. A solar field to generate its own power is not out of the question either.
"We want to make sure that Wheeling-Ohio County Airport serves the community not only today but into the future," concludes Russell, "and so our new educational component is a big part of what we are putting our effort into. There is a real shortage of pilots happening right now, and that is true right across the industry. There are going to be jobs available for anyone interested. With a university just five minutes from the airport, we are perfectly situated to take advantage of that. I also think that green energy is going to be playing more and more of a role as we move forward and so we are going to take advantage of this time to get ahead of the curve. We have a lot of areas left to develop, including a lot of space for future tenants, and a lot of potential for the future."

Wheeling Convetion & Visitors Bureau – www.wheelingcvb.com
History flies high in Wheeling! Discover the Birthplace of the Mountain State at West Virginia Independence Hall. Continue a century-old shopping tradition at Centre Market or find modern amenities at The Highlands. Explore 2,000 acres of year-round recreational activities and generous hospitality at Oglebay. Plan your next adventure at VisitWheelingWV.com.
[penci_container_inner container_layout="12_12″][penci_column_inner width="1/2″ order="1″]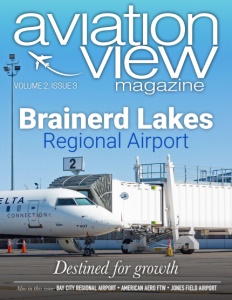 [/penci_column_inner][/penci_container_inner]