Cedar City Regional Airport
Big potential for business
Business View Magazine interviews Nick Holt, Cedar City Regional Airport Manager, for our focus on General Aviation in the U.S.
Cedar City, Utah is one of the fastest-growing micropolitan areas in the U.S. The Festival City is nestled between incredible mountains in Iron County and offers visitors world-class cultural attractions. Thanks to Cedar City Regional Airport (CDC), Provides visitors easy access to the National Parks and tourist attractions as well as provide locals access to the network of the national air transportation system. This service is readily available through its primary commercial air carrier SkyWest, with connections to Salt Lake City on two daily flights.
Cedar City has recently elected a new mayor, Mayor Garth O. Green, who has expressed heightened interest in economic development and pushing the airport's growth potential. In that regard, Mayor Green has signed two new federal grants to help fund airport improvements. "We're pleased to be working with a business-minded mayor who sees the potential in growing Cedar City Regional Airport," says Nick Holt, Cedar City Regional Airport Manager.
These federal grants have already been put to work – the first going to ongoing pavement maintenance projects. One of the most significant assets an airport has is its runway asphalt. Maintenance also includes resurfacing, restriping, and painting taxiway Charlie and the commercial terminal ramp and apron. Also included in this maintenance project being funded by the federal grant is the, the south ramp, which is home to Southern Utah University's flight school, and the Fixed Base Operator (FBO), Sphere One Aviation.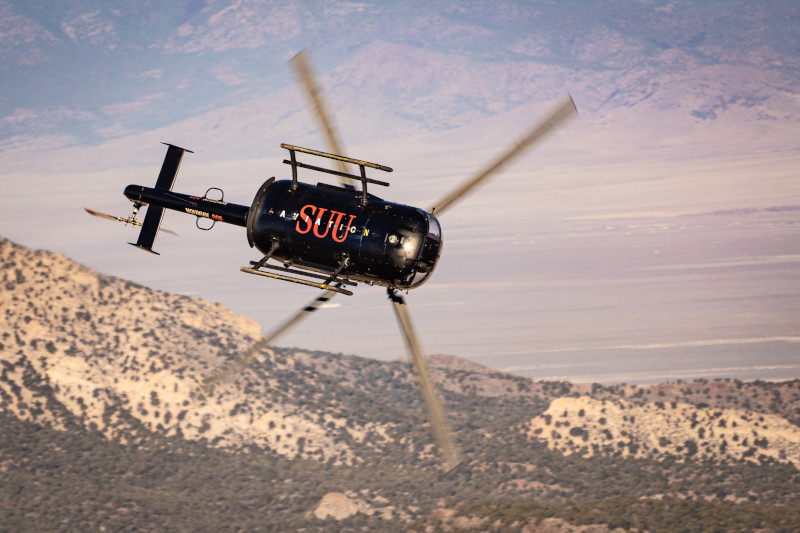 The second grant is being put towards creating a 20-year master plan, which will outline the needs of Cedar City Regional Airport. The plan will also have input from the community and could take around two years to complete. Changes to the master plan could come from having the national guard placing assets at the airport and Wildland Fire Fighters working from the airfield year-round. Wildland Fire Fighters currently operate out of the airport with fixed-winged aircraft, several helicopters, single-engine tankers, and large air tankers, but only during the fire season.
Southern Utah University's flight school is working hard to train individuals to meet the shortage of pilots in the aviation sector. They also offer helicopter training and are the largest facility for this in the U.S. In addition, the university provides certification and training of aircraft maintenance technicians.
Families are relocating to Cedar City to enroll in the program because of such attractive educational opportunities in aviation. And other players at the airport have also taken an interest in the school.
"SkyWest Airlines recently donated a CRJ 200 jet aircraft to the maintenance program. This allows the students first-hand experience working on this aircraft type," says Holt. All this collaboration among different airport-related entities signifies healthy relationships.
Cedar City Regional is also seeing healthy interest in hangar space. Currently, the waiting list is growing. Management is open to new investors building new facilities. At the moment, 10 sites have active investors. The airport calls these investments a "lease initiation fee" – which means the investors are able to get involved early on with seeking building permission from the city. These projects include hangars that are designed for 100 ft x 100 ft, 80 ft x 80 ft, 60 ft x 60 ft, and a set of nested T-hangars that will allow smaller aircraft a storage spot without them having to make an investment into a larger box hangar.
With loads of development in the pipeline, Cedar City Regional Airport has ample space and opportunities for investors. "The airport has several lots available for 100 ft x 100 ft hangars with water, power, and sewage already onsite. Five more lots are designed for 80 ft x 80 ft hangars, and 14 lots have been designed for 60ft x 60 ft hangars. So plenty of room for development," says Holt.
Airport management is taking an active approach to attracting more investments by working with the Cedar City's economic development team. Also, important to note is that Cedar City Regional Airport is one of the only airfields in the State of Utah with space for development. A recent project at the airport is the addition of the VirTower system and ADSB operations tracking system, which tracks the type of aircraft landing at the field, times of departure and arrivals, and the different fleet mixes. This is all information that helps management gain new insights. The program's data will be utilized in the new masterplan update, which will forecast what will happen at the airport over the next 20 years.
Another exciting development at the airfield is collaborating with Sky Ware Labs. This company provides a safety inspection systems. Normally, inspections must be carried out daily at the airfield. This includes viewing pavements, lighting, navigation systems, and much more as required by the FAA. Now with the new company on board, these jobs can be done electronically, and the system keeps track of paperwork and trends.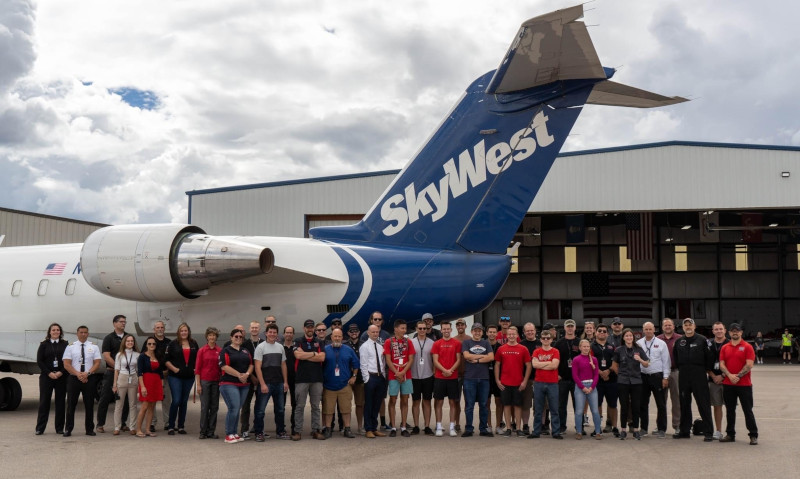 Cedar City Regional is always interested in developing relationships with airport tenants, like BZI Construction. BZI operates several aircraft out of the airport and is responsible for constructing Amazon fulfillment centers and Walmart distribution hubs. "Having tenants like BZI Construction opens exciting opportunities for the airport and allows us to reach companies that we couldn't possibly interact with otherwise. Also, as they grow, so does our community and local economy," says Holt. BZI Construction is partnered with Realine Steel a local company, which is developing property in the city that could see offload cargo rail spur, as well as factories to develop new products.
Other valuable tenants at the airfield include Agrinautics, which produces innovative products for the crop-dusting industry; Leavitt Group, which owns a large insurance company; Wildland Fires, Staheli West, and Gilbert Construction, to name a few.
While the airport welcomes companies that store their aircraft at the airfield, they also appreciate private aviators… those who just love planes. Even with recent fuel cost hikes, Holt has not seen any indications that this has lowered the number of operations carried out on the field. He recalls, "When I started three and a half years ago, our operations (which are takeoffs and landings) was 73,000 a year. In 2021, we reported 123,500, which will increase again this year." General aviation has grown enormously over this time, and this is speculated to be associated with commercial airlines struggling to meet consumer needs throughout the pandemic.
Moving into the future, Holt envisions adding capabilities for advanced air mobility or flying air taxis. This will require planning and spaces to operate out of, as well as charging capacity since aircraft are going to be electric in the future. Holt elaborates on his vision, "We'd love for these spaces to be close to the terminal building, so those flying in via a commercial flight could hop onto one of these air taxis to fly to a national parks or ski resorts that are located nearby."
Looking near-term, Cedar City Regional has selected JVIATION a Woolpert Company to be their Engineers on record and have reselected T-O Engineers to be their Airport Planners. Together these companies will work with the airport and are capable of overseeing new energy projects like solar. Although, at this point, these projects haven't been given a green light and aren't included in the airport's five to ten-year capital plan. Also, there's been no demand for electric vehicle charging stations, as of yet, but as more individuals relocate to the Cedar City area from Las Vegas and California, and with the push for new certification for Electric Aircraft, Holt sees this as a trend that will need to be addressed in the future.
Within the next three to five years, Holt says the airport would love to secure a grant for purchasing an additional Aircraft Rescue and Fire Fighting (ARFF) truck, fire equipment, and acquire snow clearing equipment. This equipment will require additional storage space in a new building. Also, working closely with the new mayor, the airport management team would like to be able to expand their boarding room within the terminal. The boarding room is the waiting area for passengers after they've gone through the TSA checkpoint. Expanding this room would prepare the airport to add new air services and bring in more visitors to the community.
At the end of the day, Holt and his team look forward to seeing the airport grow alongside Cedar City and the surrounding area.
AT A GLANCE
Cedar City Regional Airport
What: A progressive public use airport
Where: Iron County, Utah
Website: www.cedarcity.org/76/Airport
BZI – www.bzisteel.com
Born with a spirit of innovation, BZI offers industry-leading steel fabrication and erection services to major retail, distribution, and industrial clients across the United States. BZI operates with three primary divisions: Building Zone Industries for steel erection, BZI Steel for steel fabrication, and InnovaTech for specialized design, engineering and innovations that contribute to safer and more efficient processes.
[penci_container_inner container_layout="12_12″][penci_column_inner width="1/2″ order="1″]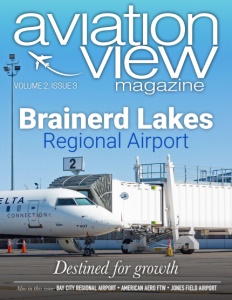 [/penci_column_inner][/penci_container_inner]
Lancaster Airport
Where good news takes flight
Business View Magazine interviews Ed Foster, Director of Lancaster Airport, for our focus on U.S. Regional Airports
Located between Philadelphia and Harrisburg, Pennsylvania, the City of Lancaster is a bubbling center of commerce and community with loads to offer. It's a metropolitan area that is well connected via trains, highways, and Lancaster Airport, itself, which is conveniently located on the outskirts of the city.
Airport operations are efficiently taken care of by a staff of 25 well-trained individuals. The majority of aviation traffic is private and flight school training and Lancaster Airport is home to a number of fixed-base operators providing a wide range of services. The Lancaster Airport is also home to the only non-Cirrus owned maintenance facility, FlyAdvanced, which performs Cirrus aircraft maintenance as well as providing sales and service for the up and coming Cirrus Jet.  Other FBOs operating at Lancaster Airport work on various brands of propeller aircraft including Cessna and Mooney. Lancaster Avionics, a well reputed avionics shop is also based on the field bringing aircraft from up and down the eastern seaboard. The airport fueling company, Alliance Aviation, is responsible for fueling aircraft, meeting and greeting clients, organizing limos, as well as many other services. Alliance Aviation is all based at the main terminal along with airline service, a restaurant, and car rental offices.
Lancaster Airport is also home to several flight training schools, which covers helicopter and fixed wing aircraft. There is also the crowd favorite: a flying museum with restored Liberty Warbirds and old Huey Helicopters. The airport\'s main commercial carrier is Southern Airways Express – a commuter airline serving nearly 40 American cities across five U.S. time zones. They operate daily flights to Washington-Dulles (IAD), and Pittsburgh (PIT) from Lancaster (LNS) and now offer a new weekly route to Nantucket, MA.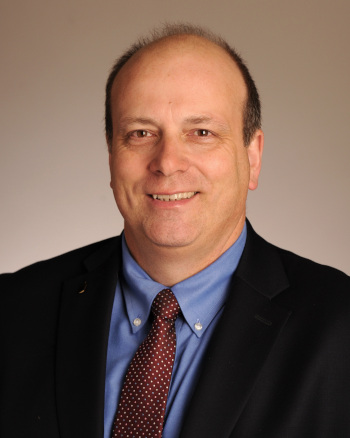 And more good news… Ed Foster, Airport Director, announces, "Southern Airways Express – this is just fresh off the presses – are now offering Pennsylvania State game-day flights to the state college Airport for the remaining games this year (2021), and it's a non-stop flight from here to Penn State on Saturdays." This unique flight option will open many new doors for the airport and increase foot traffic.
As is the trend with domestic regional airports, Lancaster Airport is bursting at the seams, in regard to packed hangar space. Foster admits, "All of our businesses are doing so well that we have a corporate hangar waiting list that is about four to five clients deep. Currently we're building one new hangar for FlyAdvanced, the Cirrus service center." This new hangar will be the third one for FlyAdvanced, with the other two currently utilized for repair and maintenance on airplanes.
After the completion of the newest hangar, the airport needs to complete another three to four more buildings for on-site tenants as well as companies desiring to relocate to Lancaster. When it comes to private, single engine planes, there's a waiting list for 18-20 new T-hangar units in the airport. With so much pressure to create more space to accommodate new clients, the airport is blessed to have ample capacity to build these assets with about 800 acres of space.  That space availability has allowed the airport to diversify its non-aviation revenue streams. Currently, on the property, there's a convenience store, movie theater, school bus parking lot, RV and boat storage, woody yard waste, as well as a cleanfill.
While this diversification helps with cash flow, there are still many interesting aviation businesses on the field. Foster shares, "We have a hot air balloon in a hangar, another customer who assembles and sells high-performance aircraft on the field, as well as a charter business for private and medical transport."
With the airport attracting more attention by the day, it goes without saying that the team is currently in the midst of a few capital improvement projects. This year, Runway 8/26 underwent Phase I construction in a multi-year rehabilitation repaving project. Currently, this process is being split out in sections. Other future major upgrades include airport lighting and signage, as well as acquiring new snow removal equipment.
As with any regional airport, supporting the surrounding community is the key to success. And Lancaster Airport is no exception. One of its most popular highlights is hosting a Community Days weekend every two years. At this event spectators can see acrobatic performances and displays from the flight schools, and from vintage to new style aircraft. Unfortunately, this has been delayed one year due to COVID-19, but Foster expects it will up and soaring again soon. When it comes to collaborating with the community, many of the airfield tenants also get involved with local entities. Foster reports, "Our flight schools partner with the local colleges to do flight training programs. There are many FBOs on the field, and all of them engage with the community in their own distinct way."
The management team knows how important their operations are for economic development in the surrounding region and funneling business into the community. Foster acknowledges, "A lot of people don't realize the economic impact an airport has on a local community, as businesses fly in and out, meeting offsite. These leaders of industry can be key strategic individuals who are making business deals in the city. And these top brass management individuals can employ anywhere between 10 to 500 employees."
During the pandemic, the airport followed strict CDC and the FAA regulations, but many of the staff members still had to come to work. As Foster notes, "It's hard to run the airport from home… You can't pump gas into an airplane, be a firefighter, or cut the grass from home. Everyone here is essential."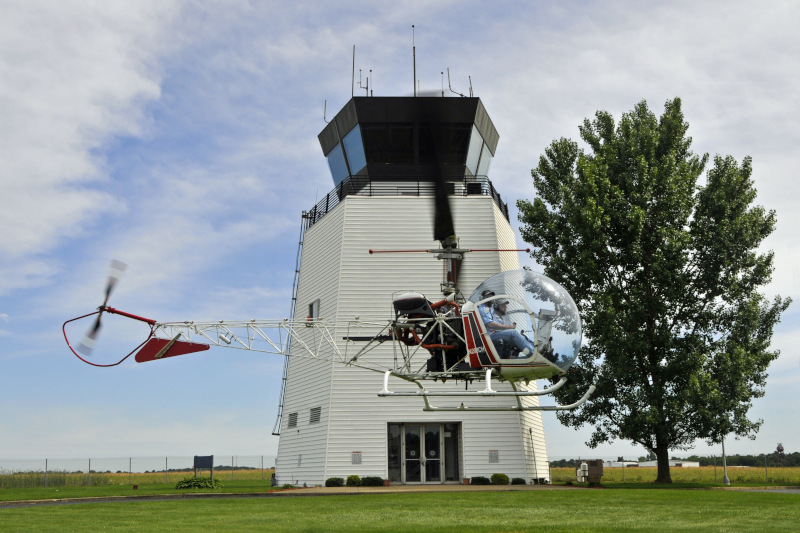 Over the next few years, management will be rolling out the previously established master plan for the airport. At the moment, the staff are taking stock of what assets and inventory they have at their disposal. In addition, there's a push to ensure the team has more technology at their fingertips. An example of this is the new maintenance platform, which can track work and evaluate the quality of the work, as well as time, etc. This isn't a simple process and Foster thinks they're only half way done. In the next steps they'll be looking to add buildings and equipment to the data platform, which would mean employees will be able to see trends and analyses of jobs completed – ultimately increasing efficiency.
On the 'green' front, the airport is in the early stages of considering the addition of EV charging stations. And fortunately, due to the high cost, Foster can take advantage of his previous experience of acquiring federal funding. "The previous airport I worked at; we were able to tap into the VALE (Volunteer Air Low Emissions) type funding a few years ago. There is new technology available emerging with sustainable equipment we're looking at purchasing in the future that would be hybrids or electric."
Moving into the future, Foster is focusing on a few areas of development. Firstly, on building additional corporate and t-hangars to accommodate more clients currently based on the airfield, as well as those who are looking to relocated to the airport. Secondly, is to expand air services with new routes, such as the Penn State flights. As Foster shares, "This air service expansion plan is critical and is being spearheaded by Southern Express Airlines, who have interline agreements with United Airlines, American Airlines, and Alaska Airlines. This means passengers flying from Lancaster Airport can go anywhere in the world right from their doorstep."
AT A GLANCE
Lancaster Airport
What: Third busiest airport in the state
Where: Lancaster County, Pennsylvania
Website: www.lancasterairport.com
Discover Lancaster – www.discoverlancaster.com
Whether you\'re looking to hold a small corporate retreat, a reunion, a convention, or any other event, Lancaster County is the place to be. We have approximately 8,200 overnight rooms and 1,000,000 square feet of meeting space. Visit DiscoverLancaster.com today to find the perfect venue for you!