Big Sandy Regional Airport
Sitting pretty in Eastern Kentucky
Business View Magazine interviews Airport Manager Gary W. Cox of Big Sandy Regional Airport in Eastern Kentucky for our focus on U.S. General Aviation
Situated in the lush, rugged hills of southwest Martin County, Kentucky, Big Sandy Regional Airport is a glorious fly in and out spot for any pilot. With its high altitude of 1,222 feet and 5,000 by 100-foot runway, boasting a majestic drop-off of close to 200 feet, Big Sandy Regional is one of a kind.
Built in the early 1980s and active since 1986, the airport's infrastructure is built on a reclaimed surface mine near the City of Prestonburg. Initially, Big Sandy Regional Airport played host to the Eastern Kentucky mining sector, but the heyday of the coal industry has passed. Nowadays, people are pouring investments into the region, namely in apple farming. These apple farmers are taking notes from the development of the airport, by situating their orchards on reclaimed surface mines.
The region\'s topography of rugged sprawling hills makes it challenging to complete big construction projects at the area's airports. This means that a sizeable 5,000-foot runway like the one at Big Sandy Regional Airport is relatively uncommon in the eastern part of Kentucky. Runways shorter than 5,000 feet can't accommodate private aircraft because they aren't insured when they land.
While the size of the runway is a huge plus for Big Sandy Regional, it has created some issues over the years, namely with safety regulations. In the 1980s, when the runway was built, the regulations were different than today – currently, the federal government requires 300 feet of grass for the runway safety area (RSA). "The federal government has been trying to shorten the runway for 15 years, but as anybody knows in aviation, that 5,000 is a magic number," says Gary W. Cox, Airport Manager at Big Sandy Regional Airport.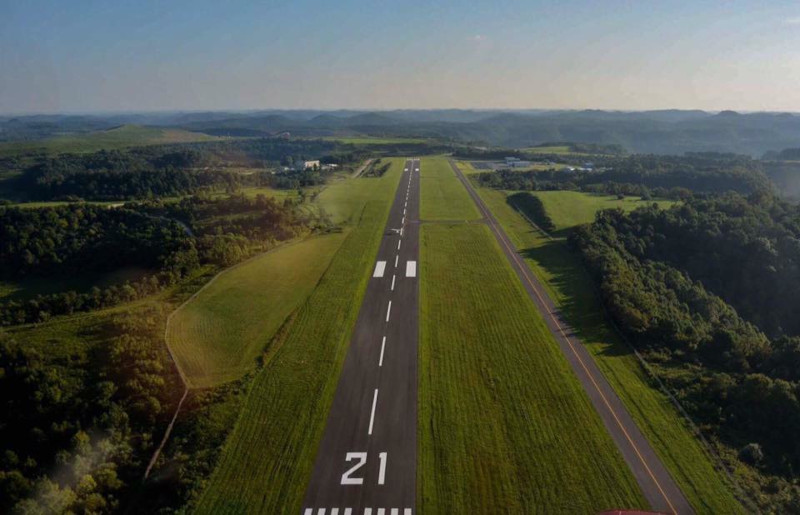 In 2018, Congress passed an aviation budget that provided one billion dollars for development projects. This also prioritized non-metropolitan airports, with a focus on safety. All these elements made Big Sandy Regional airport the perfect candidate for funding. The airport's engineers drew up plans to add additional footage to one end of the runway. But there was an additional issue – ownership of the land.
As mentioned, the airport was built for and by the mining industry. The mining sector donated the airport to the federal government with a clause that they could still use the land for their mining vehicles to cross the valley. This meant that the additional runway safety area still had to accommodate large mining vehicles, which was impossible. The innovative engineering solution by Garver Aviation Engineers was to construct a tunnel so they could go under the area.
So far, the project has taken roughly ten months to complete, and there are a few more on-site tasks to be completed. While this mammoth project was underway, the airport was still open for business,
operating with 4,200 feet of runway. During construction 50 feet was added at one end and 50 feet was taken away at the other end. When all was said and done, the finished runway now has 5,050 feet for take-off and 5,000 feet for landing. While these renovations were happening, the runway also received a new coat of paint and was resealed.
Big Sandy Regional Airport conducts its own fixed-based operator (FBO) services. It also boasts a terminal building that houses all the basic amenities and a conference room. Also attached to the terminal is what management considers a 'community hangar' for aircraft.
Until recently, the airport ran on a tight budget, saving up for the extensive SRA project. Cox admits, "We couldn't spend any of our funding on anything that would make the airport revenue, such as T-hangars. But this being said, we could spend on safety assets such as fencing, lighting, and asphalt."
Now that the safety overrun project is almost complete, management can spend its airport improvement program (AIP) money for the first time in 15 years.
Big Sandy Regional Airport is owned by four counties: Johnson, Floyd, McGuffin, and Martin. Members from these counties form the airport board. Board members managed the saved funds well, as you can only hold onto the AIP funding for four years. This required them to bank the money into loan funds for other airports. And during this period, everyone on the airfield paid rent, including the management team. When the funding had been allotted to the safety overrun project, the airport's board could still build an additional nine-bay T-hangars thanks to outstanding debts due in their favor. This new project was handled by JAVE Construction, who Cox credits as being "very responsive and efficiently completed the work, with only minor supply chain issues due to the pandemic."
With the two latest major projects completed at the airport, infrastructure at the airfield is now in great condition. Management is actually finding an issue with where to spend their budget, but they have indicated that funding will go into maintaining the ramps.
As with the industry nationwide, there are keen aviators wanting to book their aircraft in the hangars. A maintenance facility is also slated to be established. The airport is already home to an aviation painting facility, where the Blackhawk helicopter from the television show 'Diesel Brothers' was recently being painted. Hawkeye Helicopters are based at the airfield because the eastern part of Kentucky is rich in natural gas and coal, hence a plethora of gas pipelines. Most of their aircraft are equipped with hi-tech equipment to monitor whether there are any gas leaks along these pipelines. While snow can occur in the region, it's not a major issue, although the Big Sandy Regional team has fondly named their snowplow Big Red.
In the next few years, Cox shares that the airport would like to move towards attracting visitors and transitioning to tourism. He notes, "Trail rides are popular in the surrounding area, and we've been thinking of developing accommodation on the field, where individuals can fly in, book a cabin, explore, and then take off home." Eastern Kentucky's landscape doesn't exactly lend itself to the development of large airports, with all three in the area being constructed on reclaimed surface-mine land. But with the shift in the region towards tourism, there's hope.
Looking ahead, Cox says, "I wish young people in Eastern Kentucky would start dreaming more about entering the aviation field. There's a nationwide shortage of pilots. We need to start training new pilots now." Eastern Kentucky University has a flight school located in Richmond, Kentucky but while Big Sandy Regional isn't home to any flight instructors, they do, from time to time, operate out of the airport.
Cox hopes to attract a new generation of Eastern Kentucky aviators using the potential at the airfield, acknowledging that others from away see the possibilities. He shares, "We had a Texas pilot land at our airfield who couldn't get over the beauty of the airport\'s location and the length of the runway. At the time of the encounter, Big Sandy Regional airport had just roughly 19 airplanes and two helicopters. The Texan was shocked, as his 4,000-foot field at home was home to 300 aircraft. I then asked him if his dad was a pilot, to which the Texan replied yes and so was his grandfather."
Work to attract tourists to this beautiful region of the country is an ongoing labor of love. Big Sandy Regional Airport management is planting fields of wildflowers, and the state has introduced herds of wild elk to the area, which attract visitors as the animals have made the airport surroundings their home. People can enjoy these incredible scenes from the comfort of the onsite restaurant – Cloud Nine Cafe.
Gary Cox has an obvious passion for Big Sandy Regional Airport and the whole region, boasting, "This has to be one of the prettier places in Eastern Kentucky."
[penci_container_inner container_layout="12_12″][penci_column_inner width="1/2″ order="1″]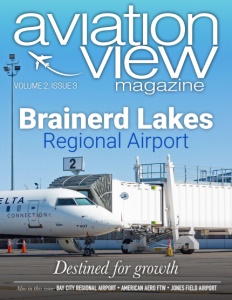 [/penci_column_inner][/penci_container_inner]
Lancaster Airport
Where good news takes flight
Business View Magazine interviews Ed Foster, Director of Lancaster Airport, for our focus on U.S. Regional Airports
Located between Philadelphia and Harrisburg, Pennsylvania, the City of Lancaster is a bubbling center of commerce and community with loads to offer. It's a metropolitan area that is well connected via trains, highways, and Lancaster Airport, itself, which is conveniently located on the outskirts of the city.
Airport operations are efficiently taken care of by a staff of 25 well-trained individuals. The majority of aviation traffic is private and flight school training and Lancaster Airport is home to a number of fixed-base operators providing a wide range of services. The Lancaster Airport is also home to the only non-Cirrus owned maintenance facility, FlyAdvanced, which performs Cirrus aircraft maintenance as well as providing sales and service for the up and coming Cirrus Jet.  Other FBOs operating at Lancaster Airport work on various brands of propeller aircraft including Cessna and Mooney. Lancaster Avionics, a well reputed avionics shop is also based on the field bringing aircraft from up and down the eastern seaboard. The airport fueling company, Alliance Aviation, is responsible for fueling aircraft, meeting and greeting clients, organizing limos, as well as many other services. Alliance Aviation is all based at the main terminal along with airline service, a restaurant, and car rental offices.
Lancaster Airport is also home to several flight training schools, which covers helicopter and fixed wing aircraft. There is also the crowd favorite: a flying museum with restored Liberty Warbirds and old Huey Helicopters. The airport\'s main commercial carrier is Southern Airways Express – a commuter airline serving nearly 40 American cities across five U.S. time zones. They operate daily flights to Washington-Dulles (IAD), and Pittsburgh (PIT) from Lancaster (LNS) and now offer a new weekly route to Nantucket, MA.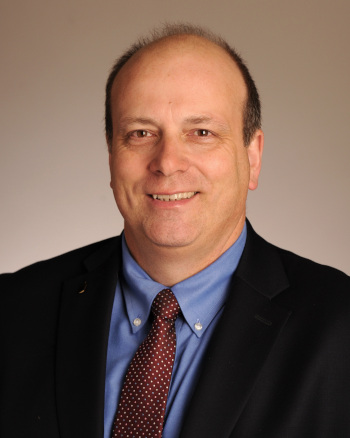 And more good news… Ed Foster, Airport Director, announces, "Southern Airways Express – this is just fresh off the presses – are now offering Pennsylvania State game-day flights to the state college Airport for the remaining games this year (2021), and it's a non-stop flight from here to Penn State on Saturdays." This unique flight option will open many new doors for the airport and increase foot traffic.
As is the trend with domestic regional airports, Lancaster Airport is bursting at the seams, in regard to packed hangar space. Foster admits, "All of our businesses are doing so well that we have a corporate hangar waiting list that is about four to five clients deep. Currently we're building one new hangar for FlyAdvanced, the Cirrus service center." This new hangar will be the third one for FlyAdvanced, with the other two currently utilized for repair and maintenance on airplanes.
After the completion of the newest hangar, the airport needs to complete another three to four more buildings for on-site tenants as well as companies desiring to relocate to Lancaster. When it comes to private, single engine planes, there's a waiting list for 18-20 new T-hangar units in the airport. With so much pressure to create more space to accommodate new clients, the airport is blessed to have ample capacity to build these assets with about 800 acres of space.  That space availability has allowed the airport to diversify its non-aviation revenue streams. Currently, on the property, there's a convenience store, movie theater, school bus parking lot, RV and boat storage, woody yard waste, as well as a cleanfill.
While this diversification helps with cash flow, there are still many interesting aviation businesses on the field. Foster shares, "We have a hot air balloon in a hangar, another customer who assembles and sells high-performance aircraft on the field, as well as a charter business for private and medical transport."
With the airport attracting more attention by the day, it goes without saying that the team is currently in the midst of a few capital improvement projects. This year, Runway 8/26 underwent Phase I construction in a multi-year rehabilitation repaving project. Currently, this process is being split out in sections. Other future major upgrades include airport lighting and signage, as well as acquiring new snow removal equipment.
As with any regional airport, supporting the surrounding community is the key to success. And Lancaster Airport is no exception. One of its most popular highlights is hosting a Community Days weekend every two years. At this event spectators can see acrobatic performances and displays from the flight schools, and from vintage to new style aircraft. Unfortunately, this has been delayed one year due to COVID-19, but Foster expects it will up and soaring again soon. When it comes to collaborating with the community, many of the airfield tenants also get involved with local entities. Foster reports, "Our flight schools partner with the local colleges to do flight training programs. There are many FBOs on the field, and all of them engage with the community in their own distinct way."
The management team knows how important their operations are for economic development in the surrounding region and funneling business into the community. Foster acknowledges, "A lot of people don't realize the economic impact an airport has on a local community, as businesses fly in and out, meeting offsite. These leaders of industry can be key strategic individuals who are making business deals in the city. And these top brass management individuals can employ anywhere between 10 to 500 employees."
During the pandemic, the airport followed strict CDC and the FAA regulations, but many of the staff members still had to come to work. As Foster notes, "It's hard to run the airport from home… You can't pump gas into an airplane, be a firefighter, or cut the grass from home. Everyone here is essential."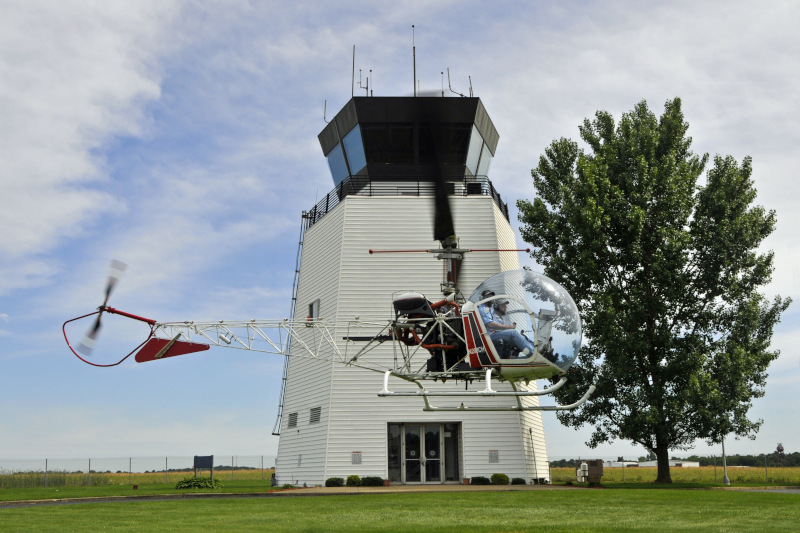 Over the next few years, management will be rolling out the previously established master plan for the airport. At the moment, the staff are taking stock of what assets and inventory they have at their disposal. In addition, there's a push to ensure the team has more technology at their fingertips. An example of this is the new maintenance platform, which can track work and evaluate the quality of the work, as well as time, etc. This isn't a simple process and Foster thinks they're only half way done. In the next steps they'll be looking to add buildings and equipment to the data platform, which would mean employees will be able to see trends and analyses of jobs completed – ultimately increasing efficiency.
On the 'green' front, the airport is in the early stages of considering the addition of EV charging stations. And fortunately, due to the high cost, Foster can take advantage of his previous experience of acquiring federal funding. "The previous airport I worked at; we were able to tap into the VALE (Volunteer Air Low Emissions) type funding a few years ago. There is new technology available emerging with sustainable equipment we're looking at purchasing in the future that would be hybrids or electric."
Moving into the future, Foster is focusing on a few areas of development. Firstly, on building additional corporate and t-hangars to accommodate more clients currently based on the airfield, as well as those who are looking to relocated to the airport. Secondly, is to expand air services with new routes, such as the Penn State flights. As Foster shares, "This air service expansion plan is critical and is being spearheaded by Southern Express Airlines, who have interline agreements with United Airlines, American Airlines, and Alaska Airlines. This means passengers flying from Lancaster Airport can go anywhere in the world right from their doorstep."
AT A GLANCE
Lancaster Airport
What: Third busiest airport in the state
Where: Lancaster County, Pennsylvania
Website: www.lancasterairport.com
Discover Lancaster – www.discoverlancaster.com
Whether you\'re looking to hold a small corporate retreat, a reunion, a convention, or any other event, Lancaster County is the place to be. We have approximately 8,200 overnight rooms and 1,000,000 square feet of meeting space. Visit DiscoverLancaster.com today to find the perfect venue for you!