Eastland Municipal Airport
Welcome to Texas hospitality
Business View Magazine interviews Bode Zeitz, Manager at Eastland Municipal Airport, for our focus on U.S. General Aviation & Regional Airports
Despite the name, Eastland, Texas sits in the northern central region of the state, some 96 miles west of Fort Worth. The city traces its roots back to 1873 and its independence from Mexico. Named in honor of Captain William M. Eastland who fought in the battle of San Jacinto, Eastland is the county seat of the namesake county. For Eastland, along with the other towns in the county – Cisco, Ranger, Gorman, Rising Star, and Carbon – everything changed in 1917 with the discovery of oil.
Today, Eastland is a small city of 4,000 people along Interstate 20 that features a mix of business, industry, and agriculture. It is also a popular recreational area with four golf clubs, three beautiful lakes, hunting, fishing, hiking, and boating.
"Our airport was built in the late 1940s," says Bode Zietz, Airport Manager and owner of Eastland Aero, the FBO for Eastland Municipal Airport. "A lot of veterans settled this area for farming. It was a very small airport for a long time, but in 2009 we started upgrading and improving things."
There seems to have been an "if you build it, they will come" attitude that literally just took off at Eastland Municipal Airport. In 2009, the runway was lengthened and reengineered, making it 5,001 by 60 feet and able to accommodate larger aircraft, a few of which are based on-site. In 2015, they officially opened the Troy Taylor Terminal in honor of one of the area's well-known pilots. It is a modern two-story building with a conference room and pilots' lounge. The airport also recently erected a deer fence around the entire property to provide security for and from wildlife along with a full weather station.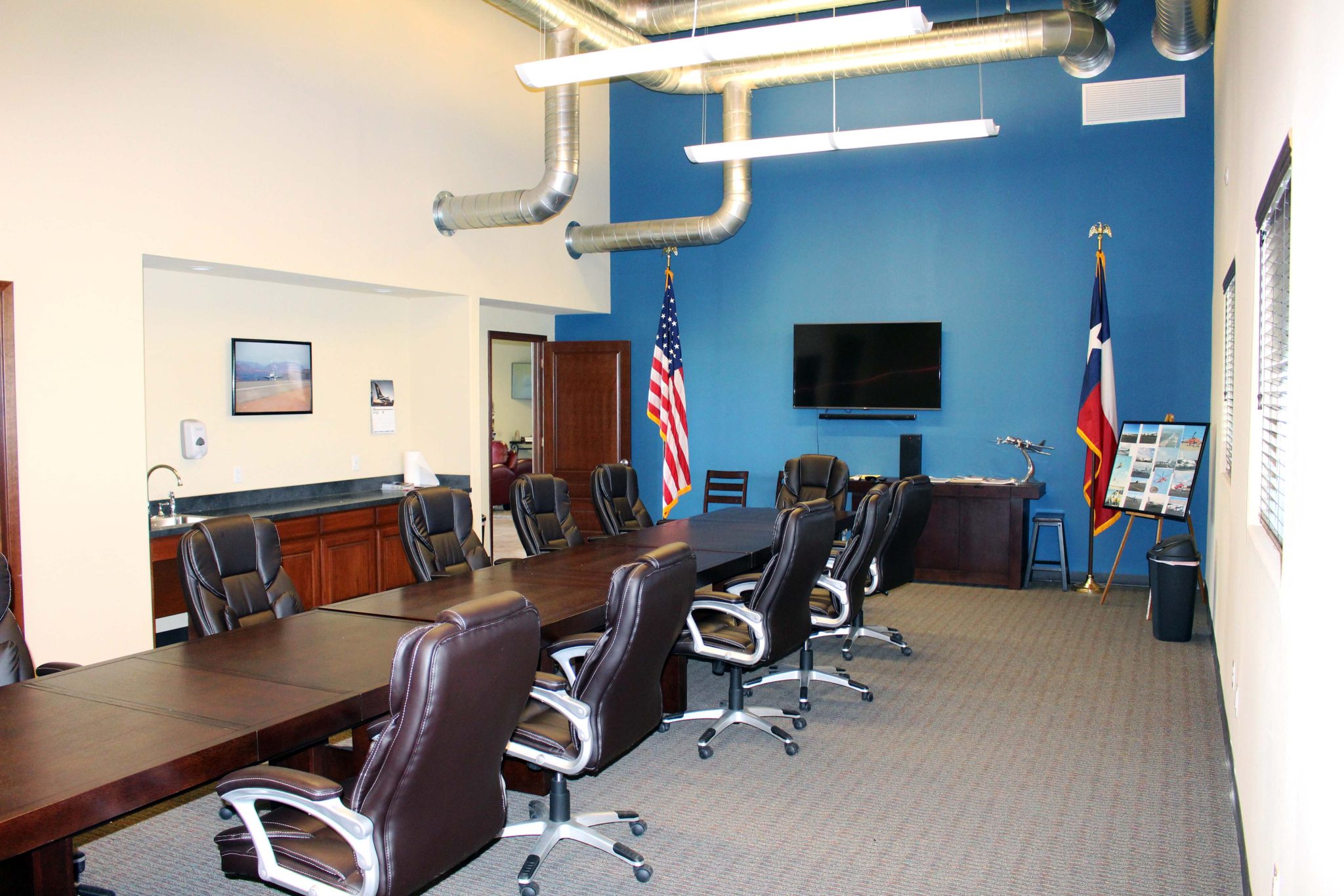 Zietz reports, "We have about 31 aircraft based here. We also have an Air Evac helicopter base that supports the hospital, which is a little over two miles from here along with periodic landings from a King Air Medivac fixed-wing aircraft. In addition, we have several businesses that use our airport as their base for flight operations, and some of the local folks who work for the highway trucking industry use our conference room for meetings. Mira Enterprises, a very successful local company that does renovation for fast food restaurants across the country has its headquarters in Eastland and uses our airport. They constructed our terminal as well. Then there is EBAA Iron Inc., the county's largest employer. They operate an iron foundry and manufacture pipe joint restraints and flexible expansion joints for the water and wastewater industry. EBAA bases their aircraft here and bring in customers from all over the country to see their facility."
Of course, growth means the necessity of more hangars, a perpetual problem for regional airports. Eastland has a large community hangar for transient flights, since weather can build up fast in the region it is nice to be able to accommodate traveling planes inside. Eastland Municipal also has 25 T-hangars on the property as well as two large corporate hangars. Zietz, an A&P mechanic, himself, runs his FBO, Eastland Aero, from an onsite maintenance shop, where he offers aircraft inspections and repair.
"One of the entities that we support here at the airport is the National Forest Service," says Zietz. "During fire season, they base helicopters and other aircraft here at our airport for quick fire response. Currently there is a S61 Sikorsky helicopter parked right outside my window. The National Forest Service has been on standby here at Eastland Municipal Airport during the extraordinary fire season that Texas has experienced this year. This is a big part of what we do, and it helps keep our communities safe.  During the fires in Carbon, Texas in March of this year, we also had the Texas National Guard here utilizing their CH47 Chinook Helicopters to fight fires alongside the firefighters on the ground."
Zietz is well experienced in all things aviation, being a former U.S. Marine and aviation crew chief. He shares, "That might account for the fact that we also get a lot of military helicopters who come through our airport. They know if they land here, they can get the same service they would get at a military base."
The Eastland Municipal team works closely with local organizations including the City of Eastland, Economic Development Corp and the Lions Club in terms of planning and setting the direction for growth of the airport. According to Zietz, "Our terminal never would have happened without them."
When it comes to sharing his passion for aviation, Zietz has been mentoring a young man out of the State Technical College in Abilene. "He is taking aircraft mechanics and has been working with me for several years," Zietz explains. "We are always trying to do things to help anyone interested in aviation and to promote it as a hobby and a career. We really need to be doing that more, as we are looking at a huge shortage across the industry. We also do some community events.  One is the annual Pancake Fly-in that supports a local charity and takes place in conjunction with the local Experimental Aircraft Association chapter, who take young people up for a flight.  That is exactly what got me interested in aviation to begin with."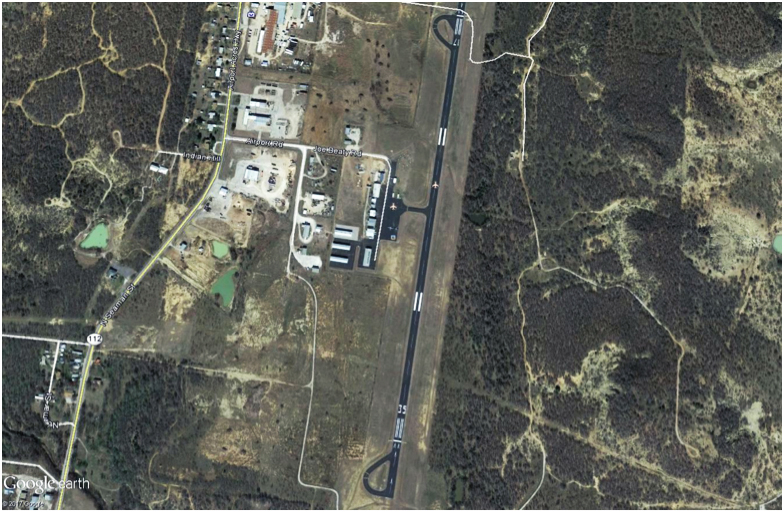 Eastland Municipal Airport has a master plan and along with their Engineering Firm of Record, Parkhill Engineering, they are cycling through the projects to modernize and upgrade the property. On the wish list for the next 10 years is expanded ramp space, a parallel taxiway, and more. The next project, however, is a ramp extension. Planning is in the final stages and construction should start by the fall of 2022 and the project should take six months. This will make it much easier for aircraft to maneuver on the ground, while also creating two stub taxiways that would allow a complete parallel in the future. All of these enhancements are designed to make it easier for pilots, but also to make it safer.
"One of the biggest challenges right now is inflation and fuel prices," says Zietz, "everything has slowed down, especially for recreational flyers. Hopefully that will change soon and the industry will recover."
Zietz adds, "There is also conference room and terminal space for aviation education. That has been a really big deal because it brings people into the airport, it increases our visibility, and lets folks know what we have to offer. It also creates a place for people to come in, do business, and see what Eastland has to offer as a community – which in turn is going to help us all grow. Having a great facility and treating people as best we can go hand in hand with helping economic growth. We offer a modern space with clean restrooms, Wi-Fi, all the conveniences you could need, and it helps put our community in a good light for people who visit."
Summing up his outlook for the future of the Eastland Municipal Airport, Zietz acknowledges, "We want to grow and prosper. It is not just about making it look good – we want everything we do here to be solid and provide a jumping-off place for further growth. This is the open door to our town and whether you are on vacation or flying for business, we want you to know that Eastland Municipal can accommodate your needs. It is easier for us, because you don't have to deal with the traffic, congestion, tower needs, and other realities of the big city airports. Eastland Municipal Airport is a great place to stop and refuel, enjoy a local restaurant, and enjoy our Texas hospitality. It is simple, it is convenient, and everyone is welcome."
AT A GLANCE
Eastland Municipal Airport
What: A busy general aviation airport
Where: Eastland, Texas in the I-20 corridor between Dallas-Fort Worth and Abilene
MIRA Enterprises Inc – www.miraenterprises.net
Based in Eastland, Texas, MIRA Enterprises, Inc. is a family-owned company that specializes in ground-up commercial construction, as well as commercial remodeling and Point-Of Sale technology sales, installation, and support. Licensed to operate in over 30 different states, the MIRA team have completed outstanding projects across the U.S. These include building Sonic Drive Ins, Slims Chicken, and commercial office buildings. MIRA is located on property beside the Eastland Municipal airport, and have received kudos for their design and construction of the airport terminal.
MIRA is known for the exceptional quality of work they perform, the professionalism of their employees, as well as their after-the-sale support. The company has enjoyed strong annual growth, having earned a reputation for trust and quality based on their accomplishments, without the need to advertise. They succeed solely on repeat business from existing clients, and word of mouth from existing clients to new clients.
Incorporated in 1990, MIRA has grown over the years into the company they are proud of today through hard work, the vision to keep up with current technology, equipment and trends, and the ability to maintain a positive and ongoing relationship with their many satisfied clients.
Eastland Economic Development, Inc. – www.eastlanddevelopment.com
Eastland Chamber of Commerce – www.eastlandchamber.com
Eastland is a thriving community in the heart of Texas between DFW and Abilene with 6 hotels, 5 RV Parks, 29+ restaurants, and numerous retail options. There are two lakes, an award winning hospital, and a highly successful school district. The Eastland Economic Development, Inc. is at the forefront of growth in the community by assisting new industries and partnering with the Eastland Chamber of Commerce to expand retail offerings.
[penci_container_inner container_layout="12_12″][penci_column_inner width="1/2″ order="1″]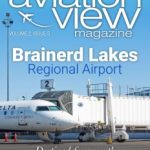 [/penci_column_inner][/penci_container_inner]
Lancaster Airport
Where good news takes flight
Business View Magazine interviews Ed Foster, Director of Lancaster Airport, for our focus on U.S. Regional Airports
Located between Philadelphia and Harrisburg, Pennsylvania, the City of Lancaster is a bubbling center of commerce and community with loads to offer. It's a metropolitan area that is well connected via trains, highways, and Lancaster Airport, itself, which is conveniently located on the outskirts of the city.
Airport operations are efficiently taken care of by a staff of 25 well-trained individuals. The majority of aviation traffic is private and flight school training and Lancaster Airport is home to a number of fixed-base operators providing a wide range of services. The Lancaster Airport is also home to the only non-Cirrus owned maintenance facility, FlyAdvanced, which performs Cirrus aircraft maintenance as well as providing sales and service for the up and coming Cirrus Jet.  Other FBOs operating at Lancaster Airport work on various brands of propeller aircraft including Cessna and Mooney. Lancaster Avionics, a well reputed avionics shop is also based on the field bringing aircraft from up and down the eastern seaboard. The airport fueling company, Alliance Aviation, is responsible for fueling aircraft, meeting and greeting clients, organizing limos, as well as many other services. Alliance Aviation is all based at the main terminal along with airline service, a restaurant, and car rental offices.
Lancaster Airport is also home to several flight training schools, which covers helicopter and fixed wing aircraft. There is also the crowd favorite: a flying museum with restored Liberty Warbirds and old Huey Helicopters. The airport\'s main commercial carrier is Southern Airways Express – a commuter airline serving nearly 40 American cities across five U.S. time zones. They operate daily flights to Washington-Dulles (IAD), and Pittsburgh (PIT) from Lancaster (LNS) and now offer a new weekly route to Nantucket, MA.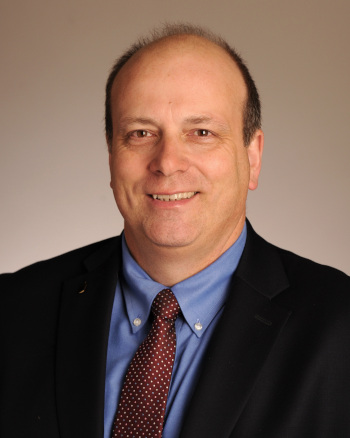 And more good news… Ed Foster, Airport Director, announces, "Southern Airways Express – this is just fresh off the presses – are now offering Pennsylvania State game-day flights to the state college Airport for the remaining games this year (2021), and it's a non-stop flight from here to Penn State on Saturdays." This unique flight option will open many new doors for the airport and increase foot traffic.
As is the trend with domestic regional airports, Lancaster Airport is bursting at the seams, in regard to packed hangar space. Foster admits, "All of our businesses are doing so well that we have a corporate hangar waiting list that is about four to five clients deep. Currently we're building one new hangar for FlyAdvanced, the Cirrus service center." This new hangar will be the third one for FlyAdvanced, with the other two currently utilized for repair and maintenance on airplanes.
After the completion of the newest hangar, the airport needs to complete another three to four more buildings for on-site tenants as well as companies desiring to relocate to Lancaster. When it comes to private, single engine planes, there's a waiting list for 18-20 new T-hangar units in the airport. With so much pressure to create more space to accommodate new clients, the airport is blessed to have ample capacity to build these assets with about 800 acres of space.  That space availability has allowed the airport to diversify its non-aviation revenue streams. Currently, on the property, there's a convenience store, movie theater, school bus parking lot, RV and boat storage, woody yard waste, as well as a cleanfill.
While this diversification helps with cash flow, there are still many interesting aviation businesses on the field. Foster shares, "We have a hot air balloon in a hangar, another customer who assembles and sells high-performance aircraft on the field, as well as a charter business for private and medical transport."
With the airport attracting more attention by the day, it goes without saying that the team is currently in the midst of a few capital improvement projects. This year, Runway 8/26 underwent Phase I construction in a multi-year rehabilitation repaving project. Currently, this process is being split out in sections. Other future major upgrades include airport lighting and signage, as well as acquiring new snow removal equipment.
As with any regional airport, supporting the surrounding community is the key to success. And Lancaster Airport is no exception. One of its most popular highlights is hosting a Community Days weekend every two years. At this event spectators can see acrobatic performances and displays from the flight schools, and from vintage to new style aircraft. Unfortunately, this has been delayed one year due to COVID-19, but Foster expects it will up and soaring again soon. When it comes to collaborating with the community, many of the airfield tenants also get involved with local entities. Foster reports, "Our flight schools partner with the local colleges to do flight training programs. There are many FBOs on the field, and all of them engage with the community in their own distinct way."
The management team knows how important their operations are for economic development in the surrounding region and funneling business into the community. Foster acknowledges, "A lot of people don't realize the economic impact an airport has on a local community, as businesses fly in and out, meeting offsite. These leaders of industry can be key strategic individuals who are making business deals in the city. And these top brass management individuals can employ anywhere between 10 to 500 employees."
During the pandemic, the airport followed strict CDC and the FAA regulations, but many of the staff members still had to come to work. As Foster notes, "It's hard to run the airport from home… You can't pump gas into an airplane, be a firefighter, or cut the grass from home. Everyone here is essential."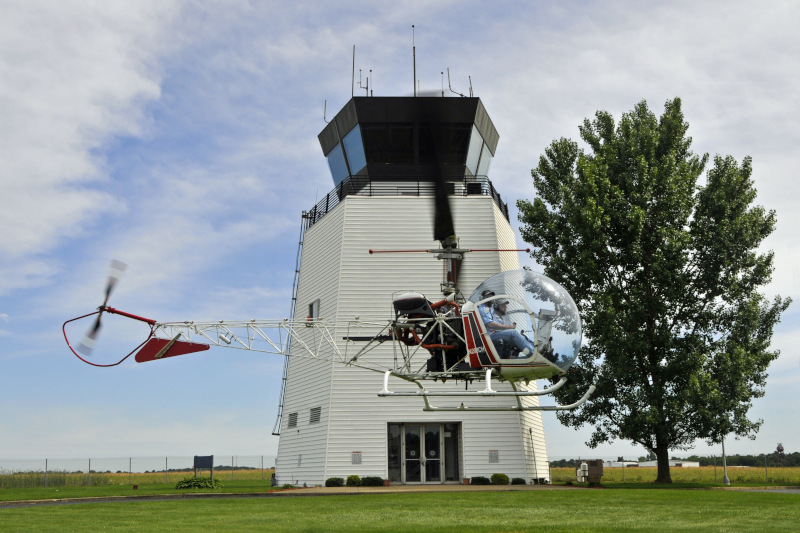 Over the next few years, management will be rolling out the previously established master plan for the airport. At the moment, the staff are taking stock of what assets and inventory they have at their disposal. In addition, there's a push to ensure the team has more technology at their fingertips. An example of this is the new maintenance platform, which can track work and evaluate the quality of the work, as well as time, etc. This isn't a simple process and Foster thinks they're only half way done. In the next steps they'll be looking to add buildings and equipment to the data platform, which would mean employees will be able to see trends and analyses of jobs completed – ultimately increasing efficiency.
On the 'green' front, the airport is in the early stages of considering the addition of EV charging stations. And fortunately, due to the high cost, Foster can take advantage of his previous experience of acquiring federal funding. "The previous airport I worked at; we were able to tap into the VALE (Volunteer Air Low Emissions) type funding a few years ago. There is new technology available emerging with sustainable equipment we're looking at purchasing in the future that would be hybrids or electric."
Moving into the future, Foster is focusing on a few areas of development. Firstly, on building additional corporate and t-hangars to accommodate more clients currently based on the airfield, as well as those who are looking to relocated to the airport. Secondly, is to expand air services with new routes, such as the Penn State flights. As Foster shares, "This air service expansion plan is critical and is being spearheaded by Southern Express Airlines, who have interline agreements with United Airlines, American Airlines, and Alaska Airlines. This means passengers flying from Lancaster Airport can go anywhere in the world right from their doorstep."
AT A GLANCE
Lancaster Airport
What: Third busiest airport in the state
Where: Lancaster County, Pennsylvania
Website: www.lancasterairport.com
Southern Airways Express – www.iflysouthern.com
Southern Airways is one of the few commuter airlines that operates an equal balance of federally-subsidized Essential Air Service routes and traditional market routes. Based in Palm Beach, Southern is the largest operator of passenger-configured Cessna Grand Caravans in the country. While the reliable and proven Caravan is the base aircraft in the fleet, Southern also operates the King Air 200, the Citation Bravo, and (coming in early 2022), the Saab 340.
Southern is the parent company of Mokulele Airlines, a decades-old Hawaiian brand that flies to more airports in Hawai'i than any other airline. Mokulele is the only airline that serves the small islands of Molokai and Lāna'i and is also the only airline that flies to the luxury destination of Kapalua on Maui's west coast.
Southern has interline partnerships with American, Alaska, and United Airlines—allowing passengers to easily transfer between connecting carriers. While other commuter airlines may have these partnerships as well, Southern is unique in that its agreements are bilateral. Southern's customers can purchase all connections from its own website, iFlySouthern.com.
To be on the front lines of emerging technology, Southern has a longstanding partnership with California-based Ampaire, with plans to fly passengers on hybrid-electric Caravans by 2024.
Discover Lancaster – www.discoverlancaster.com
Whether you\'re looking to hold a small corporate retreat, a reunion, a convention, or any other event, Lancaster County is the place to be. We have approximately 8,200 overnight rooms and 1,000,000 square feet of meeting space. Visit DiscoverLancaster.com today to find the perfect venue for you!