Bay City Regional Airport
Soaring in the right direction
Business View Magazine interviews James Mason, Airport Manager of Bay City Regional Airport, for our focus on U.S. General Aviation
Of the 338 bird species that migrate from north to south, 333 of them fly through Bay City in Texas. It is just that type of place. The Matagorda County Birding Center lays testament to just how popular and interesting the sport can be. It is not just the birds who are captivated by this beautiful city on the Gulf Coast of Texas. World-class golf, birding, fishing on Matagorda Bay and charming southern hospitality that can't be beat all add up to a place that is well worth a visit.
Perhaps that is why Bay City Regional Airport is constantly at the forefront of advancement – trying to make itself better and better. People are noticing. In 2021 the Texas Department of Transportation (TxDOT) named Bay City Regional as the General Aviation Airport of the Year.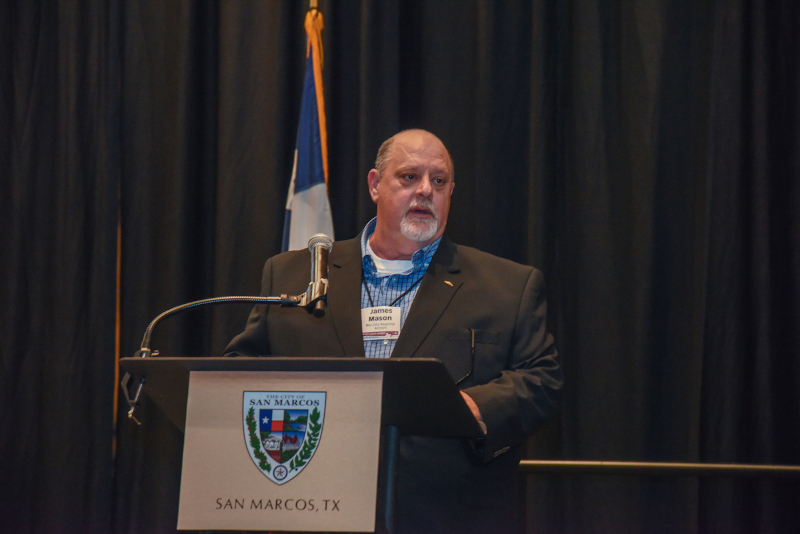 "We came first out of 287 airports in Texas, so that was big… we were very proud of that!" boasts James Mason, Bay City Regional Airport Manager. "It came out of the blue. You can be nominated by pilots, you can be nominated by engineers, by TxDOT themselves. And I am not sure what sets us apart. We have been involved in a lot of improvement projects – we got new hangars and new fuel trucks. I suppose all of that was taken into consideration and it was a big boost which pointed out that we are going in the right direction. In fact, it is not just the airport but all of Bay City that is just busting out thanks to Executive Director Jessica Russell and her team at the Bay City Economic Development Corporation. We currently have six new housing developments breaking ground in town."
Originally built in 1968, Bay City Regional Airport is located just five miles from the busy center of Bay City. The airport facility is comprised of the main box hangar, 55 T-hangars, a terminal with a pilot lounge and office space, a 5,107-foot runway running north/south, and a taxiway. The city operates as the FBO, providing complete fueling and maintenance services, and there are 48 general aviation aircraft that call this airport home.
One of the main projects that was recently completed is a new $1 million hangar project. Mason feels that while COVID was partially responsible for an uptick in general aviation flying in the area, the expansion project did allow the airport to rent a more reasonable number of hangars. The next large infrastructure project will be a re-engineering design for the taxiway and drainage. This $7.5 million project will be largely about increasing the safety zone and allowing for larger aircraft. The project is slated to begin this summer and last for about 11 months.
As for the terminal building, Mason admits, "Our terminal is in pretty good shape, we've done a lot of remodeling and updating, but it is not sufficient for what we are becoming. New terminal grants are being made available and we have put our names in for those grants. The size of the terminal is the problem, we are constantly being asked for office space and conference rooms and we have just run out of room." Negotiations are currently underway with two companies who are thinking of relocating to the airport. One is Light Sport America, manufacturers of the "Storm" line of Light Sport Aircraft, which has recently been offered a military contract, and the other interested party is an offshore energy company.
Mason has a saying he likes to use to remind his staff that they constantly need to be improving: "Rome wasn't built in a day – but there was building going on every day." Such is the case at Bay City Regional Airport. Smaller projects are ongoing. For example, they are adding 10-12 new parking spaces to the lot in the next couple of months, expanding the long-term parking availability. There is also talk of electric vehicle chargers, and Light Sport is bringing in a charging station on their part of the facility. Almost every light on the runway and taxiway, including obstruction and marking lights, have been converted to solar LED. That project cost around $20,000 but will save an incredible amount of money by taking them off the grid. More game fences will also be added this year to mitigate wildlife intrusion.
"It is an interesting time to run an airport," Mason states, "because COVID seems to have changed the whole landscape. You had a lot of people who did not want to travel commercial airlines and so there has been a trend to use flight services, aircraft leasing, jet share, or even to buy their own aircraft. During the pandemic we sold more AVGas than Jet Fuel – this has kind of levelled out now, but I am not sure it is going to go completely back to the way it used to be. Of course, the current price of fuel is putting a bit of a damper on that, and we are not seeing as many leisure flights. Right now, it is mostly corporate or business flying."
Bay City Regional is working with TxDOT to create a new Master Plan and Airport Layout Plan. The hope is that this will allow them to see just how much land it is possible to turn over to land lease, how many new hangars could be built, and where exactly to put things. Mason feels it will give them clarity as to what the maximum build-out is, and make sure they are headed in the right direction. He notes, "The one thing that I think we have to look at next is a restaurant. I am constantly being asked if there is one here. People are not looking for a Michelin Star or anything – they want a mom-and-pop restaurant that can focus on some of the food we do really well here… seafood from the bay, brisket, and some great Mexican food. It is not just pilots that are asking for a restaurant. I know folks that just like planes who would like to come out here to eat and watch the flights."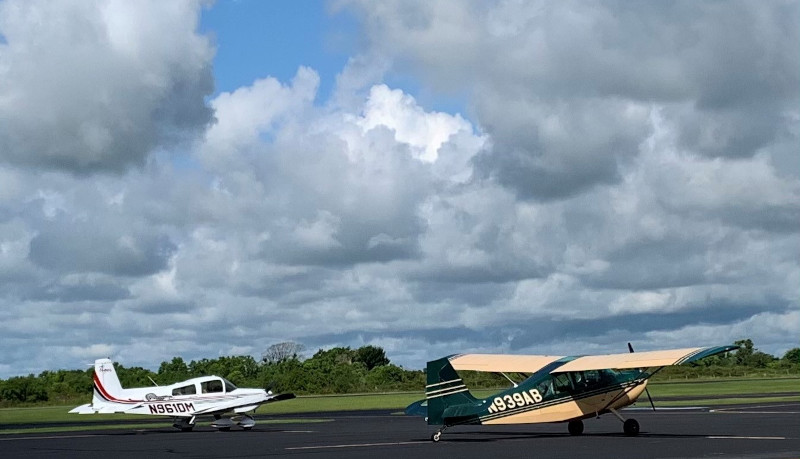 The airport team works closely with the Matagorda County Economic Development Corporation, especially with Scott Hardwick who heads up that organization, and who Mason describes as "a great asset to the county. He is the one who was working hard to bring the two aviation businesses to the airport and to the city. He was also instrumental in bringing the HIF Global eFuels facility to Matagorda County and has hopes of bringing in six more industries."
Bay City Regional Airport has seen a lot of corporate travel in recent times – Mason recalls that each time a large building project is undertaken in the area, the airport finds engineers, owners, and even workers flying in from outside firms to complete the projects. That has been a big part of the growth of the airport. This growth will, of course, lead to new opportunities, and to capitalize on that Bay City Regional would like to explore the possibility of partnering with Wharton Junior College and the local high schools within the next three years to start an aviation program. This will be looking at every aspect of aviation and offer students the chance to see that they can be a pilot, an aircraft mechanic, and everything in between when working in the industry. Where students previously had to go to the larger cities for that type of educational opportunity, it could now be offered in Bay City.
"When you look at economic impact, we completed all the work to assess that," explains Mason, "and it asks some tough questions looking at three-year average on capital improvements, tenants, budgets, and then it works out the economic impact. For our 2022 fiscal year, we are looking at the airport and its tenants directly impacting and creating 116 jobs for the city and the county. That labor income, as financial economic impact came out to be $9,887,000. Our total output economic impact was over $28,700,000."
Summing it up, Mason shares, "Airports are essential. They are essential to small towns, small counties, and especially to those that are growing. A lot is going on in Bay City and we are at the heart of it. In fact, Governor Abbott was just down here to announce Matagorda County was selected for the location of the first industrial-scale HIF Global eFuel facility in America. Once operational it will offer an alternative fuel source for gasoline powered vehicles. (https://www.prnewswire.com/news-releases/hif-global-selects-matagorda-county-texas-for-efuels-facility-301535725.html). Cities and counties need airports, airports need cities and counties. It is a symbiotic relationship."
AT A GLANCE
Bay City Regional Airport
What: A general and business aviation airport serving as the gateway to the city
Where: Bay City, Texas in Matagorda County near Houston
Website: www.FlyBayCity.com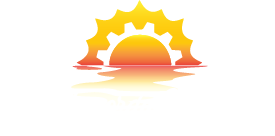 Matagorda County Economic Development Corporation – www.mcedc.net
The MCEDC is focused on growing Matagorda County through the recruitment of new industries, commercial businesses, tourism infrastructure, and the expansion of existing businesses. It seeks to expand our agriculture and aquaculture sectors through new crops, value-added opportunities, and recruiting local supplier and processing businesses. When considering Matagorda County to grow and expand your business, don't hesitate to give us a call. www.mcedc.net
[penci_container_inner container_layout="12_12″][penci_column_inner width="1/2″ order="1″]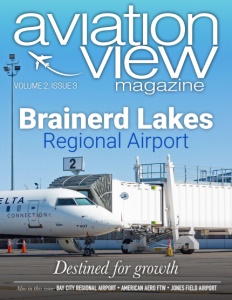 [/penci_column_inner][/penci_container_inner]