Quincy Regional Airport
Well worth a second look
Business View Magazine interviews Gabriel Hanafin, Interim Director at Quincy Regional Airport, for our focus on General Aviation in the U.S.
On the northern shores of the Mississippi River lies the historic town of Quincy, Illinois. From the native tribes who used the land, through French and then English settlers, the area has always been known as a place of beauty and prosperity.
Following the War of 1812, the newly formed government gave away tracts of land in Quincy to veterans. Originally called "The Bluffs", it was renamed after then-President John Quincy Adams. When it comes to famous residents, Confederate General George E Pickett called Quincy home and it was an important locale for Abraham Lincoln, who when running for President and opposing slavery often used Quincy as a base for his speeches. Quincy was also an important stop on the Underground Railway. The town is steeped in history, as well as providing a quaint way of life and idyllic agricultural landscape that echoes the bygone eras. For tourists and those looking to relocate, It truly deserves a second look.
"Quincy is also an old river town and so from its beginning it has a really rich industrial history," Gabriel Hanafin, Interim Airport Director for the Quincy Regional Airport, recounts. "Being on the Mississippi River has always been part of what makes us prosperous. Today, we have several large corporations that drive the region's economy. Titan wheel, for example, creates tractor rims and wheels. Niemann Foods has its headquarters here and run hundreds of supermarkets, Knapheid Manufacturing does lots of work with truck bodies and modifications, and there are many other companies based here. Part of that is taking advantage of our location in the Midwest, surrounded by agriculture and right on the Mississippi River. So, we see a lot of traffic here at the airport that is related to these businesses. We are also a rather large airport in the middle of the country and the Tri-States region, which makes it a really attractive place for pilots to stop off – whether it\'s to fuel up or be based out of here with their small private aircraft."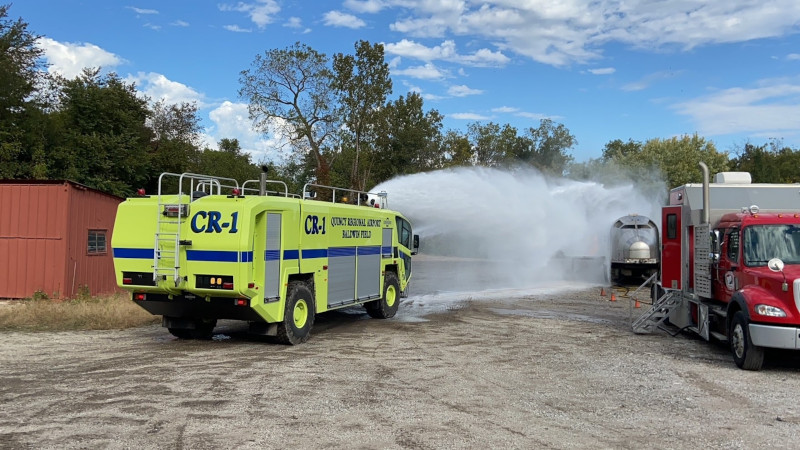 Quincy Regional Airport (UIN) is a city-owned general aviation airport which is situated about 12 miles east of downtown Quincy in Adams County. With just over 1000 acres of property, the airport currently has three runways – but is in the process of going down to two. Once that happens, they will have runway 4/22, which is 7,098 by 150 feet, and runway 13/31, which is 5,397 by 150 feet. Before COVID, the airport was seeing almost 20,000 operations per year – 80% general aviation and 20% commercial. Currently, there are 55 aircraft based at UIN and the FBO services are provided by Quincy Aviation.
"Quincy Aviation offers fuel, charters, and maintenance, as well as operating a flight school," Hanafin says. "They have also partnered with Quincy University, which is a small private university in town, to create a top-notch aviation program. The program there can go toe to toe with any aviation program in the country. This means that a lot of the students out here taking flight lessons are part of that program – but they do offer private lessons to anyone who just comes off the street as well."
Commercial service at Quincy Regional is provided by Cape Air. They fly daily to Chicago O\'Hare and Saint Louis Lambert airports and operated out of the UIN terminal which Hanafin describes as "sort of a famous building." The terminal was built in 1970 and it echoes the style of that era. In fact, a few years back, when the State of Illinois celebrated its bicentennial, the Quincy Regional Airport terminal was named one of the state\'s top 200 architectural wonders.
"At the same time as being a notable architectural specimen," Hanafin explains, "because it was built before 9/11 and all of the changes that have come since then, the terminal is really lacking as far as aircraft operations and security go. It was built without today's necessities in mind. There are several ways that we plan to address this, and we have applied for money which the federal government has specifically allocated for airport terminals through their infrastructure program. With those funds, we will be looking at making some upgrades to the security and operations side of the terminal, while at the same time keeping its architectural and historical importance with integrity, but also bringing more modern functionality."
UIN is a full-service airport through any season – and in Illinois, that means having a healthy fleet of snow removal equipment at hand.  "We\'ve got a great fleet and I have a great team of employees," Hanafin points out, "who know exactly what they\'re doing when it comes to all that hard work and the best methods of snow removal. I have seen some massive snowfalls where I have been sure we would have to close the airport, but no, these four guys use plows and brooms and open it up. Our team is small but mighty."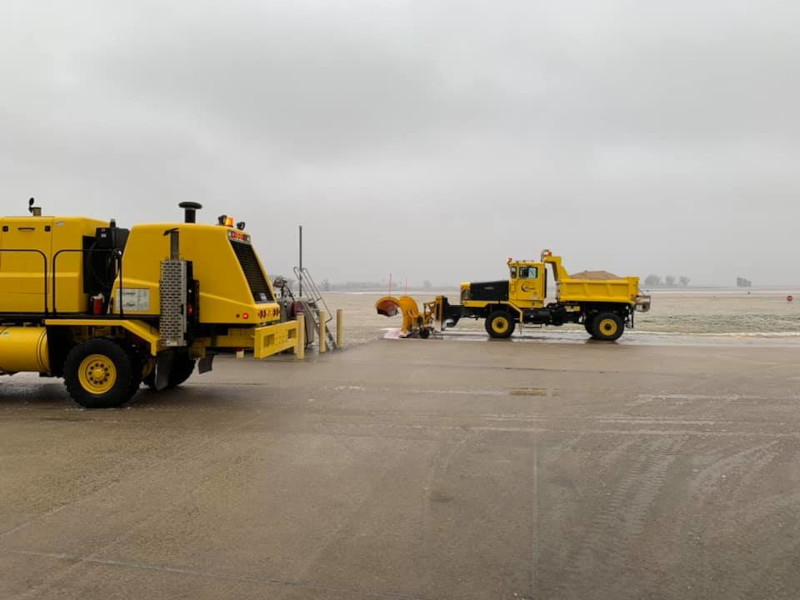 The main infrastructure project right now is the removal of the third runway. Runway 18/36 will be demolished this summer as part of a $40 million project that will all include rehabilitation of runway 4/22, which has developed a dip. The plan also includes retooling the runway intersection. The construction is expected to take three years and is being done in phases to minimize traffic disruption, as well as taking advantage of the seasonal construction season. This summer will also see the construction of a solar field that will be intended to power the terminal building.
Hangar space is another key issue at UIN, as there is currently a long waiting list. Again, Illinois State funding has been set aside for the infrastructure of airports and Quincy has gone after specific allocations for T-hangar construction. Because of the runway rehabilitation, this will probably break ground in 2023.
"We do have a business park with taxi lane access," says Hanafin, "and we currently have one main tenant, Quincy Recycles. But we also have space available for anyone to use if they want to move their company's aviation headquarters here. I should also mention that one of the most interesting things about Quincy Regional is that we are home to the largest privately-held air force in the world. It is called Air USA and they are a government contractor with the military capability to do air-to-air and air-to-ground training exercises. They have a fleet of aircraft that come from Russia and the former Eastern Bloc countries, so they can run through real-time training on battles with potential enemy aircraft."
There is currently a big push by the City of Quincy to market itself as a great place to live. "It is focused on the idea of encouraging people to take a second look at us," Hanafin notes, "and we are joining right in with that sentiment here at the airport. This is a truly great area with truly great people. We are excited that with our runway project and safety improvements we are creating a better airport which will attract even more people and businesses to base their aircraft here. There is so much opportunity and we have so much to offer."
[penci_container_inner container_layout="12_12″][penci_column_inner width="1/2″ order="1″]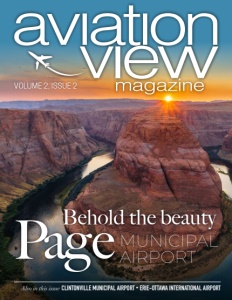 [/penci_column_inner][/penci_container_inner]