Anniston Regional Airport
Partnering for progress
Business View Magazine interviews Toby Bennington, City of Anniston, Alabama Director of Economic Development, for our focus on U.S. Anniston Regional Airport
In the southernmost region of the Blue Ridge Mountains sits the charming community of Anniston, Alabama. The slogan for the town is \"The Model City\", which comes from the fact that it began life in 1872 as a planned community built by the Woodstock Iron Company. Iron, steel, and clay pipe were in the town's blood – but it also became known as a health resort, with its towering forests and fresh mountain air. As a result, several hotels began to operate in the vicinity and people came from far and wide for the invigorating experience.
Today, as the county seat of Calhoun County, the City of Anniston is at the centre of local industry and commerce with a population of more than 22,000 residents. The historic city has many examples of Victorian-style homes, as well as some architecturally important churches, which make it a scenic and interesting location for visitors.
It has also become the cultural centre of northeastern Alabama. The Alabama Shakespeare Festival was founded in the city in 1972 and remained there until moving to Montgomery in 1985. The area still has the Knox Concert Series, which produces an annual season of world-renowned music and dance productions, and the Community Actors\' Studio Theater – a  community theatre organization that performs plays, musicals, and revues. Anniston is also home to two museums, the Anniston Museum of Natural History, and the Berman Museum of World History. On the outdoor recreational side is the Chief Ladiga Trail, part of a 90-mile paved trail that includes the Silver Comet Trail of Georgia.
Anniston Regional Airport (ANB) is the ideal asset for people to fly into and out of the city, whether for business or leisure travel. "One of the things we focus on here at Anniston Regional is continuing to use our airport to try and develop the region, and so it is a part of all of our economic development marketing efforts for industry and retail," says Toby Bennington, Director of Economic Development & City Planning for the Anniston.
Part of the appeal is the central location. Just off Interstate 20 and highways 431, 21, and 78, Anniston Regional is only 80 miles north of Montgomery, 55 miles east of Birmingham, and 80 miles west of Atlanta, Georgia. With one runway at 7,000 x 150 feet, and over 500,000 square feet of the paved apron and seal-coated tile ramp, the airport facility can accommodate dual-wheel aircraft up to 500,000 pounds. Before COVID came on the scene, they were edging close to 100 operations a day – of which 71% was general aviation, 15% military, and the rest corporate or charter.
Anniston Aviation is the onsite FBO and handles the day-to-day operations at ANB; managing the fuel farm, as well as hangar rentals. However, like most airports, there is a waiting list for hangars. Within the main terminal building, there is a pilots' lounge that offers internet connectivity. The military traffic utilizes the Anniston Regional Airport because the city is home to the Anniston Ordnance Depot, which is the Army maintenance facility for most of its tracked vehicles.
"We have a lot of corporate traffic because of our convenient location," says Bennington, "and we handle a fair bit of freight as well, especially for industrial locations around us. For example, if an automotive plant needs parts, or something fixed, utilizing our airport they can bring parts in and out quickly. One of the things we focus on here, that has been very key to our success, is efficiency. That and proximity to industrial parks, and even to the Jacksonville State University, who use our Anniston Regional Airport for their sports teams to fly in and out of. We are 15 minutes from the City of Jacksonville, and so close to a lot of industrial centers. There is an airport in Talladega. Anniston serves as an airport for larger jets during Talladega Race Weekends.That has been a big part of our success and we continue to try and put our best foot forward in meeting the needs of these people."
Like all airports, infrastructure projects are ongoing. The runway was resurfaced in the last year, there is floodwater management to be done in the southwest quadrant, as well as the day-to-day upkeep and improvement of the property. Bennington points out that the Anniston Regional Airport authority likes to take a proactive stance, not just maintaining but looking for opportunities to improve. He notes, "We have a master plan which was completed in 2010 and that is utilized to put together the annual capital improvements plan. Then we update that plan, working with our consultants. The city has been very successful in obtaining grants from the FAA for several projects for the upkeep of the airport and for various other projects, such as creating a wildlife hazard mitigation management plan, which resulted in putting fencing into place."
Anniston Regional caters to the existing local market while inviting others to join. It is an interesting twist on a promotional style – to accept what you are, try to become better at it, and offer it authentically. So the city maintains and supports the airport, as it continues to market itself in an intentional and specific way. This organic growth has brought about evolution into even more of an Anniston Regional Airport.
According to Bennington, "While there is an airport in Talladega, Anniston accommodates larger jets during Talladega Race Weekends. For corporate flights, Anniston is always going to be easier than flying in and out of the larger Anniston Regional Airport like Atlanta. Being smaller also means it is easier to get in and out of, and faster overall. I think people have noticed these advantages during COVID, when the flow of corporate traffic to smaller and safer destinations increased. With that people have seen how this meets their operational needs much better and that will lead to growth."
Some of that growth has specific limitations. For example, there are 600 undeveloped acres of land, however, that land is to the south in the flood plain. "Which does not mean it would be impossible to develop, one just has to know that it would take extra effort to become shovel ready," explains Bennington. "But much of that area could be cleared for a large enough entity. There have been plans and discussions made with different businesses who could utilize the airport regularly, such as a hub for a delivery type service such as a FedEx or UPS. Our location and proximity from the interstate are such a benefit that I am sure we would be able to move forward in that fashion."
Looking to the future, he adds, "I think the direction we need to be headed in the next two or three years is to continue to build on what we have accomplished, but also to continue to pursue the Anniston Regional Airport's partnership with the surrounding municipalities. And to continue to create partnerships where everyone is at the table and participating in the ongoing development and operation of the facility. The more people we have at that table, the more in touch we will be with the future needs for our region."
AT A GLANCE
Anniston Regional Airport
What: A progressive, General Aviation airport
Where: Anniston, Alabama
Website: www.annistonal.gov/airport
Jacksonville State University – www.jsu.edu
For nearly 140 years, Jacksonville State University has served as the educational leader of Northeast Alabama. Located between Birmingham and Atlanta off I-20, the accredited public university offers bachelor's, master's and doctoral degrees to more than 9,500 students pursuing degrees in over 100 fields of study.
JSU is committed to providing Alabama a skilled workforce that meets the demands of the state, tailoring programs around labor needs when possible. For example, the Center for Manufacturing Support within the accredited Department of Applied Engineering advances engineering practices in regional industries while providing practical learning experiences for JSU students.
In 2022, the global authority in education rankings, US News & World Report, named JSU one of the top universities in the South. It also named the university a Top Performer on Social Mobility, which measures the percentage of economically disadvantaged students able to advance by enrolling at the university. With its commitment to making college accessible to all and its dedication to growing the local economy, it's no wonder that Jacksonville State University is known as The Friendliest Campus in the South.
[penci_container_inner container_layout="12_12″][penci_column_inner width="1/2″ order="1″]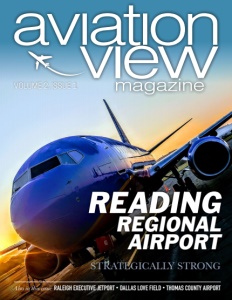 [/penci_column_inner][/penci_container_inner]