Buffalo Niagara International Airport
Eco-friendly and passenger-centered
Business View Magazine interviews Bill Vanecek, Director of Aviation at the Buffalo Niagara International Airport as part of our series on regional airports.
Passenger growth at Buffalo Niagara International Airport has followed an interesting path to the airport's $80 million, multi-year expansion project involving two concourse additions on the east and west ends, and a complete redesign – 39,000 square feet – of the baggage claim space. The larger of two airports owned by the Niagara Frontier Transportation Authority (NFTA), Buffalo Niagara has passenger traffic of five million, about 20 percent of which originates from north of the border. "From an operational standpoint, the Buffalo airport serves several municipalities," explains Bill Vanecek, Director of Aviation. "We're sandwiched between Toronto, 65 miles to the north, and Rochester, 60 miles to the east. We really view ourselves more as a Western New York/Southern Ontario airport, and that's how we market it." With its proximity to the Canadian border, the Airport's geographical convenience makes it an epicenter for both national and international flight activity.
"Toronto Pearson, which is the largest airport in Canada, serves over 30 million travellers per year," says Vanecek. "They have a very vibrant international air service. But for those who are flying to a U.S. destination, it makes more sense from a time and cost perspective to drive south and fly out of Buffalo." Higher airport taxes, carrier fees, and aviation fuel costs are some of the influencing factors in passengers choosing Buffalo over Toronto. There's also something to be said for the expediency and practicality of smaller international airports over larger ones. Recent surveys show that travellers using New York's three airport hubs, La Guardia, JFK, and Newark, are routinely dissatisfied with their experience, rating them the worst in the country. "Buffalo is the only medium-hub airport in the state of New York," says Pascal Cohen, who works in Marketing & Air Service Development for both NFTA airports. "La Guardia and JFK are the large-hub airports, but Buffalo has the second largest population in the state of New York, so we're a sizeable market." The Buffalo Airport's popularity is inextricably linked to its convenience, service, and amenities. It was ranked #1 in customer satisfaction among medium-hub airports in North America by J.D. Power last year; just one rating point away from topping all other airports.
From the beginning, the Airport was considered indispensable to the City of Buffalo's industrial and commercial growth but, clearly, growth was on the horizon for both. In 1925, two hundred acres of Cheektowaga farmland were purchased for the new airfield and construction, while today's Buffalo Airport covers nearly 1,000 acres. "We had the first postal flight into the airport back in the twenties," reveals Vanecek. "We also had a base out of the World War II era – the Curtiss-Wright Manufacturing facility for aircrafts. It provided a lot of the planes that were used in the war." As airmail service and passenger travel proved more popular, the Airport saw more activity. "We found commercial service working its way into the Airport and flourishing in the early '60s and '70s," Vanecek says. "We had what were, at the time, all the main airline carriers. If you went down through the whole list, just about anybody who was a player in the game was flying into and out of Buffalo."
These airlines pressed for more gates, but the Airport had already overextended itself by adding north, east, and west wings to its administration building. In 1968, the NFTA initiated a study to ascertain the Buffalo area's future airport service needs. Air travel projections pointed toward the construction of a new regional airport, which came to fruition in the early '90s. "Existing at the time were two terminals, East and West," says Vanecek. "The NFTA decided they needed to be combined and they embarked on building a new terminal." In September 1996, the NFTA changed the Airport's name from Buffalo Municipal, effective with the opening of the new passenger terminal.
The 15-gate, $56 million terminal opened to much fanfare on November 3, 1997. It had been designed by New York-based architects Kohn Pedersen Fox Associates to resemble a crystalline aircraft imbued with local Frank Lloyd Wright-ian flavor. "But it became very apparent that some improvements to that terminal were needed, so we signed on for an expansion project to address some of its shortcomings," Vanecek says.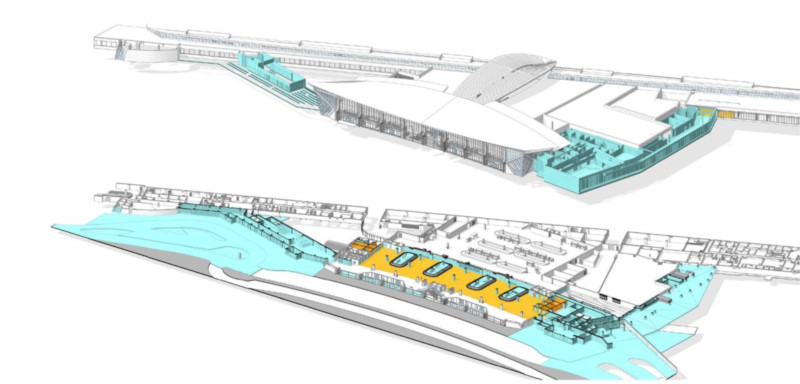 "With the events of September 11th happening and creating the TSA, we needed a significant expansion to our security checkpoint," Vanecek continues. "Passengers could go through the security checkpoint, but visitors would have to meet them outside. They couldn't go to the gate and meet them like they used to. This ate up a lot of space in our terminal. With the success of Southwest, Jet Blue, and the other carriers, our passenger traffic skyrocketed from three million to five million in a very short time. We quickly found that many areas were getting congested. When we started planning how we could do a better job of serving our passengers, we saw that we needed to relieve the congestion around the security checkpoint, as well as expand our baggage claim area."
"Our Airport is designed sort of like an airplane," explains Vanecek. "We have a main center that is the fuselage, and the terminal itself is very linear, like the wings of an aircraft going through the fuselage from east to west. Everybody that comes through our security checkpoint today goes through the middle of the plane, if you will, then goes into the concourse to the east or to the west. Those who are exiting come right back through the same area, so it's very crowded. We like to describe it as salmon swimming upstream. So we're going to be adding two exiting concourses, on the east and west sides, both of which will take people through on the outsides of the building, which is all covered, and bring them directly back into a large meet-and-greet leading down into baggage claim."
"Our current baggage claim area has three flat plate machines that were put in place in 1997," adds Vanecek. "It just isn't enough to adequately serve the needs of our passengers. We're in the process of expanding; we're renovating about 19,000 square feet. We're getting rid of the flat plate machines, which are a security and capacity concern, and bringing in four slope plate machines, which will, from a volume standpoint, effectively double our baggage claim capacity."
There are two sides to the development coin and valid concerns as to the impact of the Airport's ongoing expansion—how it affects neighboring natural and human environments—have also been raised. To that end, Buffalo has been modifying its operations and plans to make it a more sustainable entity, using much less energy and resources than is typical for an airport of its size. It already uses an innovative approach to treat the glycol runoff in its stormwater. "Glycol is what's sprayed on the aircraft to de-ice planes before they take off in inclement weather," explains Vanecek. "Traditionally, airports keep the glycol in these huge retention ponds. They spend a lot of time sending it through sanitary systems with the municipality. What we've done is to install an aerated wetland where we run all our glycol runoff. It's a great technology – very environmentally friendly. And it's a huge cost saving for us as well." Buffalo Airport's glycol system is the nation's first airport subsurface-engineered wetland facility. It is currently treating airfield de-icing fluid runoff and improving regional water quality.
AT A GLANCE
WHO: Buffalo Niagara International Airport
WHAT: The third-busiest airport in the state of New York
WHERE: Cheektowaga, New York.
WEBSITE: www.buffaloairport.com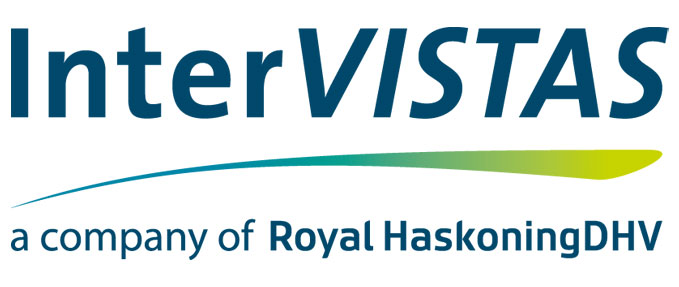 InterVISTAS Consulting Inc. – www.intervistas.com
The success of the Niagara Frontier Transportation Authority is clearly manifested by the high level of service it provides to air travelers, cargo shippers and the air transportation industry.  InterVISTAS Consulting Inc. is very proud to have provided analytic and advisory services to NFTA for over 20 years, focusing on market analysis, air service development and infrastructure planning.  Our congratulations to the leadership and management team of NFTA! 
Barney C. Parrella 
Executive Consultant 
InterVISTAS Consulting Inc. 
[penci_related_posts dis_pview="no" dis_pdate="no" title="Latest" background="" border="" thumbright="no" number="4″ style="list" align="none" withids="" displayby="recent_posts" orderby="rand"]