The Draughon-Miller Central Texas Regional Airport
A very bright future
Business View Magazine interviews Barry C. Bratton, Interim Airport Director, at The Draughon-Miller Central Texas Regional Airport.
The Draughon-Miller Central Texas Regional Airport is a city-owned, public-use, 922-acre airport located six miles northwest of the central business district of Temple, a city in Bell County, Texas. "The Airport has been here since July, 1942, when the U.S. Army Air Corps acquired the land out here and started to construct the Temple Army Air Field," explains Barry C. Bratton, Interim Airport Director. "The War Department recognized the need to turn young folks into pilots for the war effort. They set out to build three concrete runways and a network of taxiways, parking aprons, a control tower, and the housing and support areas to establish a training base, here. Most of the buildings were of a temporary nature; they were wood construction and not really meant for long-term use. Most of those original facilities are no longer on the airfield. They did build some steel hangars, but they have also been replaced over the years."
"The main mission here was flight training for the Army Air Corps," Bratton continues. "They did primary training in North American BT-9s and Stearman PT-17s, and late in 1944, they shifted over to more advanced training as the war progressed. They would assemble combat crews for final training before shipping them overseas. At that time, the primary aircraft was the North American B-25 Mitchell Bomber. They continued flight training until the war ended and the base was officially closed on Oct. 31, 1945.
"After the war, the airfield was declared excess military property and turned over to the city of Temple, which, at that time, had a municipal airport about two miles northwest of the business district. That airport dates back to 1937 and was built by the Works Progress Administration. It was shut down, and the city took over the former airbase and renamed it Draughon-Miller, in honor of two Temple flyers who had died in World War II. The city used the former municipal airport, first as a landfill, and later as an industrial park."
Owned by the City of Temple, the Airport has 14 employees, and according to Bratton, is almost entirely self-sufficient. "A large Department of Defense contractor recently ceased operations. We were left with a couple of very large hangar complexes that are now vacant and represent considerable capital overhead. On the other hand, these are very nice industrial aviation facilities and we're optimistic that we're going to be able to find an aviation-related manufacturing or rework firm to come in and lease them. We view them as capacity for future growth and expect them to bring new jobs and citizens to our community."
Bratton says that the air traffic at Draughon-Miller Central Texas Regional Airport is "a pretty healthy mix. We've got strong corporate traffic and we're located very close to Fort Hood, which is a major military base," he adds. "They generate a lot of helicopter traffic, which we see here both for training and refueling. Our pilot training is very strong. The airlines are very concerned about the looming shortage of pilots, so flight training is critical in supporting that industry, and, of course, it trickles down to corporate pilots and charter pilots, who are very much in demand. So, we're seeing military pilots coming out and transitioning to commercial and airline pilots. We do a lot of that transitional training here."
Currently, all operations at Draughon-Miller Central Texas Regional Airport are aviation related, but Bratton says that the Airport also has some undeveloped, non-aviation property on a prime highway corridor that is available for lease, and he believes that the Airport's location provides a tremendous opportunity for any business that wishes to locate there. "Draughon-Miller's huge advantage is location," he explains. "It's right in between major metropolitan areas. You've got Dallas/Ft. Worth just a couple of hours north; Houston is to the southeast; Austin is about an hour away, and another hour down the road is San Antonio. That triangle comprises about 80 percent of the Texas population and Temple is right in the middle along the I-35 corridor, which provides an incredible business opportunity. A location like Temple becomes very attractive because employees can find very reasonable home prices and the cost of living is significantly lower than it is in any of those large metropolitan areas. A business locating here has access to all of those metropolitan areas and very good transportation networks, including a major rail terminal in Temple. The area is very well-positioned for future growth."
Draughon-Miller Central Texas Regional Airport has two asphalt paved runways, which according to Bratton have benefitted from some recent runway reconstruction projects and "are in great shape." In addition, the Airport recently completed new corporate hangar facilities and is finishing up the design of a ramp expansion in its corporate hangar area, which will provide additional shovel-ready, corporate hangar sites. "We're trying to stay ahead of the demand, to some extent, by providing the infrastructure for new facilities," says Bratton. Some elements of the Airport's Master Plan include replacement of the runway and taxiway incandescent lighting system with energy efficient LEDs, and, within five years, a new general aviation terminal. Funding of those projects is supported by the Texas Department of Transportation's aviation section, which funnels FAA grants to airports within the state.
Bratton says he came out of retirement to be the Airport's Interim Director and has no plans to stay on, although he concedes that if he were twenty years younger, he would consider it, because he believes that Draughon-Miller has great potential. "It's got a lot of strong support from the city" he states. "Temple leaders understand the strategic importance of a general aviation airport. The Airport is well-positioned for the future in terms of economic growth and bringing new jobs, business and industry into the Temple area. It's ripe for opportunities – low taxes, low cost of living, and incredible transportation infrastructure and continuity to major metropolitan areas of Texas. I see a very bright future."
Check out this handpicked feature on Rock Hill-York County Airport – A community resource.
AT A GLANCE
WHO: The Draughon-Miller Central Texas Regional Airport
WHAT: A city-owned, public-use airport
WHERE: Six miles northwest of Temple, Texas
WEBSITE: www.draughonmiller.com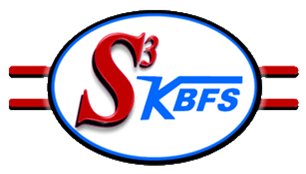 Kachemak Bay Flying Service – Kachemak Bay Flying Service (KBFS) is a wholly-owned subsidiary of S3 providing a variety of aviation services to commercial and government customers. KBFS has locations in Temple, TX; Crestview, FL; and Huntsville, AL.  KBFS currently holds certifications for CFR 14 FAA Part 133, 135, 137, 141, and 145. In addition to its current commercial operations, KBFS provides contract aviation support to the Department of Defense, other U.S. Federal Agencies, and U.S.-approved foreign militaries and security organizations.  The S3/KBFS Crestview training academy provides pilot qualification training; intelligence; surveillance; reconnaissance (ISR) tactical crewmember training; and air adversary training to U.S. military services and approved foreign military clients.
KBFS began helicopter services in 2007 when S3 purchased the original Kachemak Bay air services, a well-known fixed wing operation in Alaska. Today, KBFS offers fixed and rotary wing aviation services and provides selected fixed base operations support at the Draughon-Miller Central Texas Regional Airport (TPL) in Temple, TX. In addition to a comprehensive menu of flight services, KBFS in 2013 acquired Summit Aviation, a Part 145 Avionics Repair Facility that is an authorized sales and service center for Garmin navigation systems; COBHAM avionics; Meggett Avionics; and S-TEC Corporation autopilot equipment. Summit Aviation, now a part of KBFS, has been a long-standing corporate member of the American Electronics Association (AEA) and has serviced General Aviation maintenance requirements in Central Texas for more than 20 years. – www.kb-air.com
[penci_related_posts dis_pview="no" dis_pdate="no" title="Latest" background="" border="" thumbright="no" number="4″ style="list" align="none" withids="" displayby="recent_posts" orderby="rand"]