Fort Lauderdale, Florida and FXE
Welcome to a piece of paradise
Business View Magazine interviews Dean Tratalis, Mayor of Fort Lauderdale, Florida, for our focus on Economic Development in U.S. Cities
Fort Lauderdale is a highlight of Florida\'s southeastern coast, known for its beaches, boating canals, and The Strip – a promenade running along oceanside highway A1A. Upscale restaurants, bars, boutiques, and luxury hotels enhance the urban getaway scene, while sports and outdoor enthusiasts are drawn to the International Swimming Hall of Fame, and Hugh Taylor Birch State Park for its scenic trails and lagoon.
Long regarded as an international tourist destination, Fort Lauderdale is now the heart of a robust, high-growth region. As the geographic centre of the Miami-Fort Lauderdale-West Palm Beach Metropolitan Statistical Area (MSA), the City of Fort Lauderdale has everything a business needs to succeed. For its 180,000 residents, sunny Fort Lauderdale is a dream place to call home.
Business View had the pleasure of speaking with Fort Lauderdale Mayor, Dean Trantalis, about his insights into the growth and development of this beautiful city.
BVM: What would you say makes Fort Lauderdale such a special place?
Trantalis: "The wonderful thing about Fort Lauderdale is that, regardless of where you come from, what you believe in, who you love, it's a place where everyone can find a home. A place of acceptance, diversity, and opportunity where you can enjoy life at any age. It's a place where community and neighbours are important. We're a city on the move and we continue to see the influx of people who want a piece of paradise – they can definitely find it here in Fort Lauderdale.
"Our registered population is about 180,000 but we have a daytime population of commuters that doubles that amount. Then, our seasonal residents add about another 100,000 to the population during the winter season. We have a busy city but it works. Everybody has a great time. Our beaches are clean and beautiful and safe, and we've been able to avoid the ravages of COVID-19. Overall, I'd say we're a happy community. Being Mayor of Fort Lauderdale has been a real privilege and I think, going forward, we see a lot of opportunity for everybody."
BVM: Can you share some examples of current projects?
Trantalis: "When this city commission took office four years ago, it had an agenda to rebuild Fort Lauderdale. Bring back its glory in ways that it had lost. At the same time, anticipating the growth – to rebuild the infrastructure so that we don't suffer from the weight of new population and the intensity of the rapid building that is taking place in our city. This commission has been spending hundreds of millions of dollars on underground infrastructure for sewer and water. We've been focusing tremendously on rebuilding old roads and crumbling bridges. We've been hardening our neighbourhoods with higher sea walls to combat rising sea levels.
"Furthermore, we realize that Fort Lauderdale is a family-friendly destination, and we want to continue that by keeping it safe and accessible. Millions of visitors come here just to take a day or two to go on a cruise ship but they're realizing that Fort Lauderdale, itself, is a destination. In addition to our beautiful beaches and hotels, there is so much to do here. We recently built a huge soccer stadium and we're rebuilding our aquatic centre, which is going to be a premier venue for global swimming and diving competitions. We'll be the only place in the western hemisphere to have a 27-meter diving platform. Initiatives such as that are important to the community and knowing that families can join in and be part of this.
"We're also going to see more ice skating. The Florida Panther organization is taking over some city property and is going to add indoor, climate-controlled ice skating rinks for their team to practice on and a separate rink for the public to enjoy. These are the kind of things that make Fort Lauderdale a fun place."
BVM: Being such a desirable location to live in, how is your housing stock?
Trantalis: "We are building a lot of new housing units to anticipate the growth of people wanting to come here. We're adding many affordable housing developments as well, to accommodate those who aren't able to afford the market rate housing. And we've taken significant initiatives to try to eradicate homelessness on our streets. Eliminating the encampments and finding a place for people to get themselves back on their feet and hopefully back inside. As a city, we're very proud to be taking the lead in making these things happen."
BVM: Tell us about Elon Musk's exciting project to ease traffic congestion.
Trantalis: "We've entered into an agreement with Elon Musk's boring company and we're moving forward with a tunnel that would go from the centre of our downtown to the beach. The goal is to eliminate a significant amount of traffic that we're now plagued with because our original roads built in the 1940s and '50s weren't designed to accommodate the amount of east/west vehicular traffic we have today.
"Earlier this year, I went with our City Manager and our Broward County Mayor to Las Vegas to see what it was all about. Las Vegas is building a 28-mile underground tunnel system: basically, a two-tunnel system that will go about two miles in each direction. It's kind of like an Uber service. At the head of the tunnel, you and your family or friends can hop into a Tesla with a driver and be whisked off, avoiding all the surface traffic. What often takes 30 to 40 minutes to go from point A to point B, will only take you three or four minutes. It drops you off at the beach, where you're met by a tram to take you anywhere else on the beach that you want to go. This is really important, especially for special events, weekends, holidays when we get a lot of interest in our beach.
"It's very exciting but traffic is still part of the infrastructure and we're working with the county and neighboring cities to inaugurate a coastal link between Miami and West Palm. That's going to call for yet another tunnel through our city to have the train system below grade. Because we're going to be adding a lot more trains to our city and that's going to frustrate the vehicular traffic going east and west. As well as river traffic. We have a huge marine industry that depends on the easy flow up and down the river. So we've been working with the Fire Department, FDOT, MPO, Brightline, the county, and other stakeholders to see how we can best afford to proceed with building a tunnel through the city. And we're excited about the possibilities."
BVM: Would you say the sky is the limit?
Trantalis: "Well… we're also talking about creating Vertiports, working with a German company that has invented small passenger planes that take off vertically. There are three sites that have been designated in our city that, say, for $100 you can go from Fort Lauderdale to Miami in a matter of about 10 minutes. In the air, in the sea, on the land, we're everywhere.
"We're also in discussions to have a major motion picture studio come to Fort Lauderdale, which would bring hundreds of blue collar jobs that are very much in demand right now. I promised when I first ran for Mayor that this city was not going to be dependent on tourism and the marine industry. We needed to diversify and this is lockstep with the goals we had way back then. It will bring in the creative arts, the philanthropy, the excitement… it's part of who we are. The important thing is we're able to diversify the culture and see people from all walks of life residing here. No one group dominates but there is definitely representation from many groups."
BVM: What are your main goals for the future of Fort Lauderdale?
Trantalis: "I'd like to see the fulfillment of all of these initiatives in the next three to five years. But at the same time, with all the interest taking place here in south Florida, you never know what's behind the next door. We just have to keep ourselves open for opportunity and be willing to work quickly and effectively and partner with private interests. We have a lot on our plate and I think we're moving in the right direction."
Fort Lauderdale Executive Airport (FXE)
Fort Lauderdale Executive Airport (FXE) is located on 1,000 acres in the heart of the city's Uptown Business District, just minutes from downtown. Owned and operated by the City of Fort Lauderdale, the Airport oversees the administration of land leases, development of airport property, as well as operates, maintains, and promotes the Executive Airport, Airport Industrial Airpark, and the Fort Lauderdale Downtown Helistop (DT1), which serves as a multimodal connection to and from the downtown business area.
Fort Lauderdale Executive Airport serves a variety of general aviation needs including aircraft refueling and parking, corporate aviation, air ambulance, air charter, maintenance, avionics, flight training, and aircraft refurbishing. FXE also features an array of outstanding amenities including a 24-hour FAA Air Traffic Control Tower, U.S. Customs and Border Protection facility, 24-hour Aircraft Rescue and Firefighting services, 24-hour airport security, a Fort Lauderdale Police Substation, and four Fixed-Base Operators (FBOs). FXE is designated by the FAA as a general aviation reliever airport to Fort Lauderdale-Hollywood International Airport.
A large asset at FXE, Makers Air is the premier airline with daily Bahamas flights from Fort Lauderdale Executive. Their goal is to "connect passengers to paradise, crafting a flight experience that brings reliable, memorable, and convenient getaways." The state-of-the-art Makers Air facility welcomes passengers to relax before taking a casual stroll to one of their well-appointed planes.
According to the Florida Department of Transportation\'s 2019 Statewide Economic Impact Study, the Executive Airport supports 12,708 jobs, with a payroll of $578,721,000 benefiting the local economy. Fort Lauderdale Mayor, Dean Trantalis, reports, "We initiated a program two years ago with Atlantic Technical College to create a workforce program for apprenticeships and job opportunities for people in the avionics industry. FXE is our own private airport, and there is a huge demand for mechanics and pilots and people from all levels of employment in that industry. So we have a waiting list to get into the program now."
Indeed, the City of Fort Lauderdale and FXE benefit each other and the local economy in a myriad of ways. Long may they soar!
AT A GLANCE
Fort Lauderdale, Florida
What: A visionary city on the move; population around 180,000
Where: Florida's southeastern coast
Website: www.fortlauderdale.gov
Fort Lauderdale Executive Airport (FXE)
What: A general aviation reliever airport to Fort Lauderdale-Hollywood International Airport
Where: Fort Lauderdale, Florida
Website: www.flyfxe.com
Kushner – https://kushner.com/
Kushner is a multi-generational real estate development and management firm headquartered in New York City. The company's diverse portfolio encompasses residential, commercial, retail, hospitality, and industrial properties, with 12.9 million square feet currently under development and over 25,000 apartments under ownership across twelve states.
Makers Air – makersair.com
Boasting a long history at FXE, Makers Air is proud to be an industry leader in safety, reliability, and performance. Beginning in the mid-1990s, Joe Hocher, co-founder of the Staniel Cay Yacht Club, began flying his Cherokee Six to bring supplies from his hangar at FXE into Staniel Cay. In 2001, Watermakers Air was officially formed and began operating as a 135-charter operator for the specific purpose of flying passengers as well as freight into the Bahamas. Their first aircraft was a single Britten Norman Islander and the only employees were Joe and his son David Hocher, plus one pilot. The \"lobby\" consisted of folding chairs in a small hangar.
Today, Makers Air is proud to operate a fleet of five Cessna Grand Caravans out of its headquarters at FXE, connecting passengers to paradise with daily scheduled flights to the Bahamas and private charters to almost anywhere! Their state-of-the-art passenger lounge has an island-chic, luxurious feel and is the perfect start to business or pleasure travel.
One of the core values of Makers Air is simple: Give back to the communities that have helped them grow to where they are now. As a family-owned operation, Makers Air has initiated efforts that lends support to local communities within the Fort Lauderdale and Bahamas regions. Such efforts include hurricane relief alongside the Exuma Foundation and the Exuma Chamber of Commerce; food and supply distribution to families in Staniel Cay during the lockdown phases of the Covid-19 pandemic; hosting a Dream Flight at FXE honoring a local WWII Veteran; and providing holiday gifts to children mourning the passing of a parent through the Adopt-A-Family program at Trustbridge Hospice Foundation. The outreach and engagement efforts of Makers Air enriches the communities in which they serve, and exemplifies Achievement in Community Excellence. Makers Air is proud to contribute to the positive image and altruistic spirit of the City of Fort Lauderdale and FXE.
Aimco – https://www.aimco.com/
Aimco is a diversified real estate company primarily targeting the U.S. multifamily sector. Aimco's mission is to make real estate investments where outcomes are enhanced through our human capital so that substantial value is created for investors, teammates, and the communities in which we operate.
[penci_container_inner container_layout="12_12″][penci_column_inner width="1/2″ order="1″]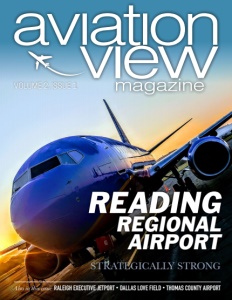 [/penci_column_inner][/penci_container_inner]