Four Corners Regional Airport
On the runway to prosperity
Business View Magazine interviews Mike Lewis, Airport Manager at Four Corners Regional Airport, for our focus on Regional Airports in the U.S.
The beautiful City of Farmington, New Mexico is the hub of the Four Corners region. The high desert location provides four-season scenic wonders and a plethora of outdoor activities for every taste. Along with enjoyable weather, Farmington offers 50+ outstanding city parks and thousands of acres of terrain for mountain biking, wildlife watching, hiking, and off-roading.
A recent city-wide initiative has united the community on a promise to \"Jolt Your Journey" for those who live, work, play, and stay in Farmington. The Four Corners Regional Airport serves as a fantastic asset to literally elevate that journey.
Business View spoke with Michael Lewis, Airport Manager at Four Corners Regional Airport, who shared some valuable insights on the aviation sector at large and how his airport has met the challenges of the last two years with strong resolve, patience, and savvy management.
BVM: Mike, how would you describe the status of commercial air service at Four Corners?
Lewis: "We're continuing our quest to regain commercial air service. It's been incredibly difficult, considering what COVID did to the airline industry. For example, normally the TSA screens between 2 and 2.5 million passengers per day in the U.S. alone. In April of 2020, one day they screened 87,000. It slowly started to climb up from there and here at Four Corners, we had a little bright spot on the horizon and thought we were going to be able to start air service on October 15 of 2020.
"That plan was being prepared in May of 2020, when it seemed that COVID was beginning to diminish, and I think the whole country believed that through the summer things would be fine. But in late June and early July, the COVID numbers started to skyrocket again and that's when everybody realized this was going to be a serious, long-haul situation. We subsequently scrubbed the October date and are now waiting for things to fully recover back to the point where the airlines can consider our market once again."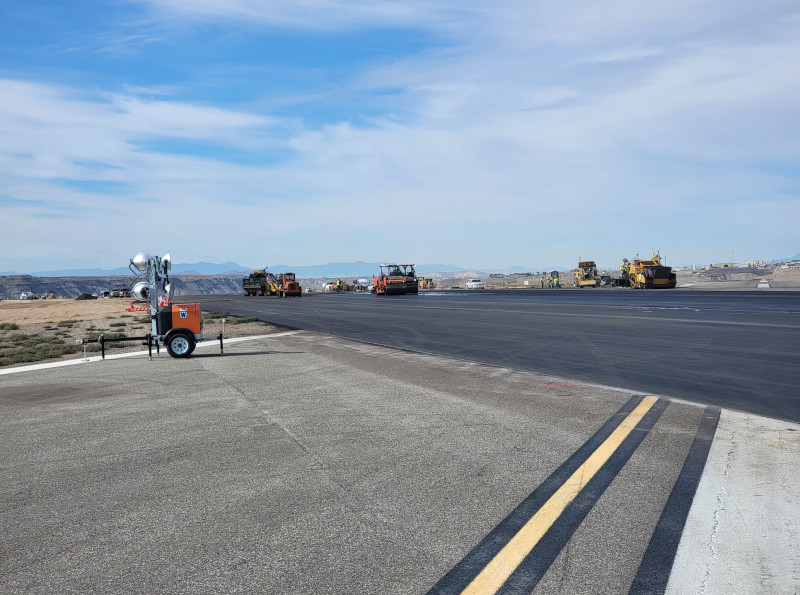 BVM: What other issues is the industry dealing with?
Lewis: "The industry is also facing challenges with the critical shortage of airline pilots. There was a shortage before COVID hit, however, during the pandemic a number of carriers, in order to stop bleeding resources, offered early retirement to a significant portion of those who were qualified to retire from the ranks. In addition to the major carriers having a pilot shortage, there is also a very significant shortage of mechanics. That field is wide open for any young person who wants to pursue a career in aviation maintenance.
"So we have to be patient with them getting back on track and resuming fully normal operations. But now, you throw another layer onto it with fuel prices. We're all feeling the pain at the gas pump, but with the airlines, fuel is a significant cost of their operation and it basically doubled. When you go to buy an airline ticket today, you'll see a massive increase in the price of fares that's being driven in a large part by the tremendous increase in the cost of fuel. We've got our eyes open to attract any carrier to multiple destinations to get service reignited here at Four Corners, but right now they're all scrambling to re-establish the route structure they had before the pandemic.
"Leisure travel is starting to pick back up. There's a lot of confidence but I think the high fares may slow the recovery. There are just so many variables involved in what it will take for a carrier to be in a position to serve our community. We did a very detailed marketing study, and the market has always been here, it's just a matter of time before they can talk to us about starting a new service."
BVM: Let's talk general aviation at Four Corners – what's happening there?
Lewis: "Hey, that's good news! General aviation has actually been picking up. Even though there was a little flattening of the curve in 2020 due to COVID, GA has increased here every year since 2015 and continues to grow. We have about 122 based aircraft, with a lot of corporate traffic. Recreational flying is coming back to a certain extent, but it may start being blunted by the fuel price. These guys are going from $5.50 per gallon to, in some cases, $7.50 or $8.00. Percentage-wise, that's a huge jump for recreational flying.
"In the last year, we gained a flight ambulance company (Guardian) that's now based here and UPS and FedEx are here every day. We also have Roadrunner Flight School that is very active with three airplanes and they stay busy all the time. They have a lot of students and are really increasing their activity here. Our airport also sees a significant amount of military traffic from various training bases across the western U.S., as well as transitory military aircraft.
"Four Corners is a good fuel stop for aircraft that don't have a really long range, like helicopters and small airplanes. So we see some of that traffic from time to time, as well. It's a good revenue source for us, in fact, fuel sales have gone up every year for the last few years. It's interesting, I don't know how to explain it other than we're seeing a lot of corporate jet traffic. Our FBO, Atlantic Aviation, offers hangar space, aircraft maintenance, in-flight catering, flight crew lounge, and flight planning services, along with fuel sales, but we have a fuel flowage fee that the airport gets for every gallon of fuel sold on the field. It's required for us to collect that because the FAA is always looking to make sure we try to offset the cost of the operation of the airport as best we can, through user fees."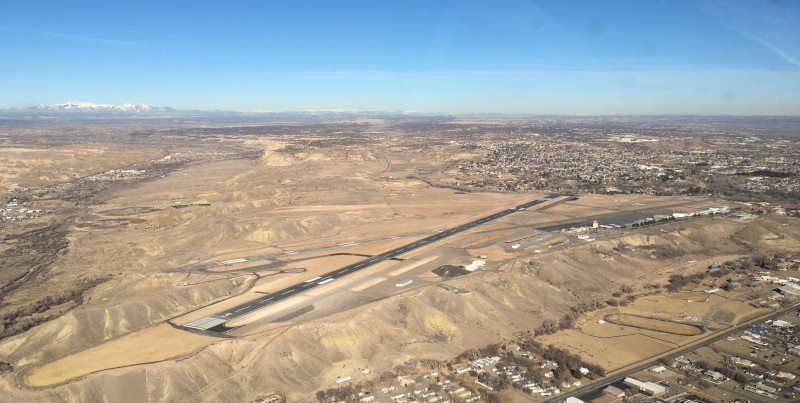 BVM: What sort of infrastructure projects have you been working on?
Lewis: "We've been doing a phenomenal amount of airport reconstruction and rehabilitation in the past couple of years. Last summer, we rebuilt runway 5/23 entirely. This summer, we're going to rebuild the taxiway structure associated with that runway. It's mostly funded by the FAA through the AIP program.
"The airport has an official stormwater pollution prevention program that's approved by the EPA, and we have a local environmental company under contract to do quarterly inspections. We never have a problem with anything in that regard, because they are basically looking for any kind of unclean runoff that would make its way to the river. The area where all the facilities are at the airport – the parking lots, etc. – they're all plugged into the city storm drain system, and the remainder of the airport drains into 'holding ponds' that aren't really ponds except when it rains. Within a day or two that water just absorbs into the ground. It's clean water that comes off the pavement.
"On the technology side, for runway 5/23 we upgraded the visual approach slope indicators (VASIs) to precision approach path indicators (PAPIs). The PAPI is much easier to maintain and it has all modern technology, so there is a lot less maintenance and cost involved in the operation. It provides an excellent product for pilots who are making visual approaches."
BVM: How do you promote the airport and the region?   
Lewis: "We partner with a lot of organizations, including the City of Farmington economic development office, and the relationship we have with the Farmington Convention & Visitors Bureau is absolutely the best. We use them whenever we're asked for information about the community and they reach out to us when they have certain clients that are going to come into town. They actually promote the film industry business that we have in this region. From time to time, film companies have found locations in the area to film movies and the Farmington Convention & Visitors Bureau coordinate that. We work with them to try to make the experience for those film producers and their associates as streamlined as possible.'
BVM: Three to five years down the road, what do you envision for the future of the Four Corners Regional Airport?
Lewis: "I think it all depends on the political structure at the state and federal level, as to how the economy recovers and what direction we take as a state and a country. That could very well determine whether we continue in a mode where everything is on hold. Or if business begins to boom again, fuel prices comes down, and miraculously the pilot shortage is solved and airlines are once again in the market of looking for places to fly – rather than just trying to recoup their 2019 levels of operation. It\'s always cyclical and we're still not there yet. But I believe things are going to open up again and become prosperous overall."
AT A GLANCE
Four Corners Regional Airport
What: A public use, general aviation airport
Where: San Juan County, New Mexico
Website: www.fmtn.org/172/Airport
Farmington Convention & Visitors Bureau – FarmingtonNM.org
With ample opportunities for rafting, off-roading and cultural excursions, Farmington is the ideal basecamp for outdoor lovers and active families.
Cool off at Lake Farmington, explore the otherworldly Bisti Badlands or experience ancient cultures at the Chaco Culture National Historical Park.
Jolt Your Journey today. Start planning at FarmingtonNm.org.
[penci_container_inner container_layout="12_12″][penci_column_inner width="1/2″ order="1″]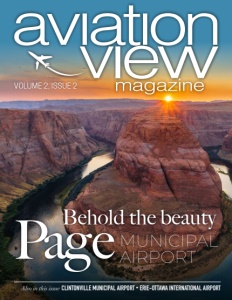 [/penci_column_inner][/penci_container_inner]