Lake Wales Municipal Airport
For business and pleasure
Business View Magazine interviews Amanda Kirby, Manager of Florida's Lake Wales Municipal Airport, for our focus on General Aviation in the U.S.
Centrally located between a number of thriving metropolitan areas, Lake Wales in Polk County, Florida is an area that's booming. Every year, countless tourists are drawn to Bok Tower Gardens, which is a peaceful, contemplative garden and bird sanctuary. Well known for its citrus farming, Lake Wales is also home to the world headquarters for Florida's Natural juice company. In addition, renovations are currently taking place in the city's downtown to give new life to old attractions and boost the quality of life for residents, while inspiring businesses to set up shop.
Lake Wales Municipal Airport is blessed to be situated at Florida's highest elevation point of 127 feet. While it does not accommodate commercial traffic, general aviation keeps it busy. The majority of traffic into the airport is general aviation and jet traffic of various sizes that are travelling to the Lake Wales area for business and leisure.
In 2019, the airport extended one of its two runways, Runway 06/24, to 5,400 feet – allowing it to accommodate larger aircraft. There are plans for renovating the second runway, Runway 17/35, but those are on hold until the new airport master plan is finished. That completion has been hampered due to knock-off effects from COVID-19 involving the FAA, FDOT, as well as engineers not being able to complete work. At the present time, all the plans that were laid out are being actioned concurrently.
"Everything is happening all at once, now, which is a positive sign," says Amanda Kirby, Airport Manager at Lake Wales Municipal.
The airport is owned by the City of Lake Wales and operates as its own fixed-based operator (FBO). The facility operates with a small, yet very efficient team – who have had to put on a multitude of different professional caps, such as maintaining the 485 acres of land, client services, as well as runway lighting.
"There are only two maintenance technicians on the field, which means they've had to learn more than their usual scope of skills," says Kirby. Currently, there are no fuel truck services at the airport, but customers have access to self-serve. That being said, the new master plan has a provision for the acquisition of fuel trucks this year.
The desire for hangars at regional airports is ever-growing and Lake Wales Municipal Airport is no exception. Currently, there are 35 people waiting for a space, with some phoning weekly for updates. The Lake Wales Municipal Airport currently has 16 T-hangar tenants and three corporate hangars. Coastal Air Services occupies one of the corporate hangars, which houses their helicopter to facilitate the company's agricultural spraying operations. The other corporate hangar is leased by a private individual, while the third is owned by Aviator Powered Paraglider (PPG). The paramotor company operates out of the airfield, as does One Up Adventures, that professionally trains, maintains, as well as rents out equipment.
The skydiving company, Jump Florida Skydiving, is a very important part of the airport's success. As Kirby explains, "They share the building with us that our FBO and office are in, renting over half of the building from the City. They are extremely active and operate almost seven days per week. They are now in the process of building a new maintenance facility on the airfield, as well."
As an interesting piece of the master plan, the airport has a project in mind for a dedicated community area for schools. "I want to have an area, or even a building, dedicated to schools. I went to such an institution at Polk State Aerospace Academy, and it shaped my life for the better," says Kirby. "You go to school and right outside are airplanes. Everything you're learning about is just on the doorstep."
A few local high schools already offer aviation programs incorporated into the curriculum. The concept for the master plan is to turn the dedicated area into a satellite campus for a local educational institution, where students could complete these lessons. The Lake Wales Municipal Airport's end result and goal for this collaboration with the community is more talent, better economics in regard to fuel sales, generating a love for aviation, and much more.
Kirby gets personally involved in generating aviation interest in the local youth, even reading to them about the industry. Two youth leadership groups in Lake Wales meet at the library, and the librarian takes them on tours to different departments around the city. When these individuals tour the airport, Kirby heads the tour of adults and teenagers. The main draw to creating this educational outlet at the airport is that it\'s more remote for pilots to learn the ropes, compared to the commercially-active Lakeland Linder International Airport.
Over the last year, the airport has been operating the VirTower system, which is a virtual tower at the airfield. VirTower tracks all movements at the airport 24/7, and maps a geofence, which allows for tracking in the air. Kirby elaborates, "VirTower tells me when they land, when they take-off, where they went on the airfield, how long they stayed with the FBO, and whether or not they got fuel. With a small number of staff members this is a life-saving technology."
Another benefit of VirTower is that it can provide exact data for how many planes have landed and been stationed at the field, and at the end of the year they can provide this information straight to the FAA, all of which used to be a rough estimate. Last year, without paramotor and ultra-light activity, 10,000 aircraft landed at Lake Wales Municipal Airport. Now rolled out at airports across the U.S., the VirTower app also allows for remote access to reports that are updated by the minute. The app even has a noise abatement program that will help identify the air traffic that is making too much noise over local residents' homes. By simply typing in an address, Kirby is able to pick up aircraft numbers. And if it's not on the system, management can look up serial numbers on the FAA site.
Lake Wales Municipal Airport is a part of the Central Florida Development Council, which is focused on bringing different entities together in order to collaborate on regional economic development. Surrounding airports in Polk County share information with each other, including business opportunities – whether it's about clients who want to build or offering the client information about a hangar opening. "This is all thanks to the Central Florida Development Council," says Kirby. "CFDC helps all these airports work together and they are making a huge collective effort to make Florida a better place to come visit."
This collaborative think tank is somewhat unique and allows managers to directly call each other for help and insights.
Florida being prone to the effects of low lying, swampy areas, the Lake Wales Municipal Airport's new master plan includes drainage infrastructure, and this is being headed up by Hoyle, Tanner & Associates engineers. While there's no real pooling on the airfield, thanks to its higher elevation, the significant amount of precipitation means that it is often waterlogged. Draining this water away will allow for more usable space at the airport.
Future plans for Lake Wales Municipal Airport revolve around the development of more hangars of all types on the airfield. The relatively quick return on investment is enticing for investors – with more hangars comes more business for the airfield. Looking ahead, management would like to open a business park at the airport to house aviation-related companies, as well as those in non-aviation sectors. It would provide a great revenue source. Kirby concludes, "We want to bring in everyone that has any aircraft in Lake Wales, or the surrounding area, to be involved with the airport. Bring more attention, attract more business, and encourage more visitors to come to Lake Wales Municipal Airport."
AT A GLANCE
Lake Wales Municipal Airport
What: A busy, general aviation airport
Where: City of Lake Wales, Florida
Website: www.cityoflakewales.com/airport
[penci_container_inner container_layout="12_12″][penci_column_inner width="1/2″ order="1″]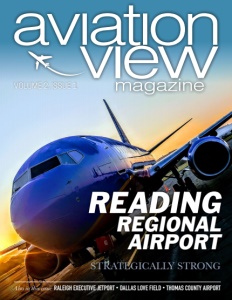 [/penci_column_inner][/penci_container_inner]