Lincolnton – Lincoln County Regional Airport
Lincolnton – Lincoln County Regional Airport
Business View Magazine interviews Joe Tate, Manager at Lincolnton – Lincoln County Regional Airport, for our focus on the U.S. General Aviation Sector
Lincolnton, North Carolina is steeped in history – whether you are talking the mills of industrialization or the conflicts between North and South during the Civil War. It is also a beautiful sight to behold on the shores of Lake Norman – a well-established tourist area on a lakefront that covers 40 square miles with over 500 miles of shoreline that can be as wide as seven miles. There are multiple yacht clubs, too many restaurants to number, and luxury residences valued up to the two million dollar range.
Lincolnton, itself, is a charming, small city with only around 10,000 people calling it home. However, at the same time, it is only 20 miles northwest of Charlotte, which has a population numbering just over two million.
"There are so many reasons that we are in the perfect spot," says Joe Tate, Manager of Lincolnton – Lincoln County Regional Airport, "If we just look at where we are in relation to the highways, we are about four miles east of a four-lane highway, US 321, and we are also situated between interstate 85, Interstate 77, and Interstate 40 – so there\'s literally a triangle around us with three Interstate highways. Lincoln County is growing at an astonishing rate. Within the last three to five years we have seen entire subdivisions with thousands of homes, some for retirees, some smaller, some larger… this county has grown from 35,000 to 90,000 residents in forty years. Right next to us is Mecklenburg County which contains all of Charlotte. It\'s well over a million people now outside of the city, so their density is 12 people for every one of ours. Of course this airport serves 15 communities, all the towns around Lake Norman. We also have a longer runway than the nearest airport to the south, at Gastonia, so we can handle larger jet traffic."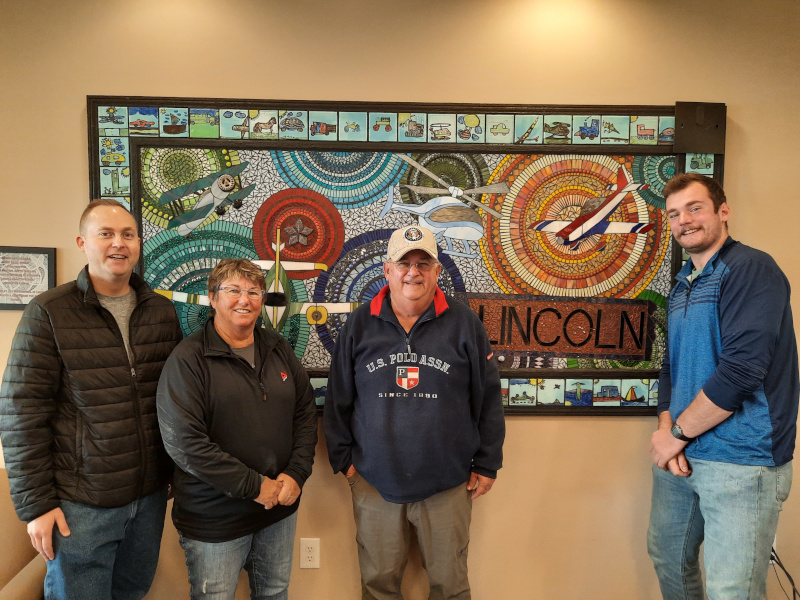 The Lincolnton-Lincoln County Regional Airport covers an area of 453 acres and has one runway designated 5/23 with an asphalt surface measuring 5,500 by 100 feet. The Airport Authority operates as its own Fixed Base Operator (FBO) and provides both AVGas and Jet Fuel. The airport is outfitted with MIRL and REIL lighting, DUATS computer weather, as well as DTN weather and rent tie-down and hangar space. As Tate points out, it can probably handle any type of jet in an emergency but is rated for 60,000 pounds and under. Excluding commercial flights, this is sufficient for most general and corporate aviation.
\"The growth in the area, as well as a lot of other factors, actually meant that we thrived during Covid,\" Tate admits. "Our revenues went up 30 to 35% because people transitioned from flying on commercial aviation to flying privately or on chartered jet services like NetJets. We are also a good flying range between Boston and Miami, or New York and Miami, so that means if you are flying south you can stop here and purchase 500-600 gallons of jet fuel. We have a brand-new fuel farm that provides 24 hours a day refilling. That was a recent project that came in at $1.5 million. Or you can just rest here in our beautiful terminal."
A dedicated eight-member, on-site staff allows the airport proper to operate from 8:00 AM to 7:00 PM. In addition, the runway and pilots' area is open 24/7, 365 days a year. A separate section of the terminal can be opened with a code and comprises one-third of the space. It includes the pilot lounge, a kitchen, restroom, shower, and a corporate pilot sleeper room with a pull-out bed and three recliner chairs, TV, microwave, couch… all the amenities you would need for your layover.
Premier Aviation runs a flight school out of the old terminal building, connected by a breezeway to the current terminal. They have a French-made Socata Tobago, as well as three Cessna 172s – the most common trainer in America. They also run a maintenance shop.
On the infrastructure improvement front, Lincolnton – Lincoln County Regional Airport has recently been awarded a $3 million grant from the FAA through the North Carolina Department of Transportation. Tate explains, "The county had to come up with 10 percent, and so with that money, we are looking at constructing a new taxiway, which will help with the increased traffic. It also means we are going to be moving a lot of dirt and that will create some additional building space. Right now, even though we have about 500 acres of land, we only have two acres that are levelled. When the taxiway is completed, we will have some 40 acres to build on, and that means 10 to 12 corporate hangars. Or perhaps a business park and hangars. Charlotte/Douglas International is at capacity for hangar space, and so we are in a good position to have new tenants."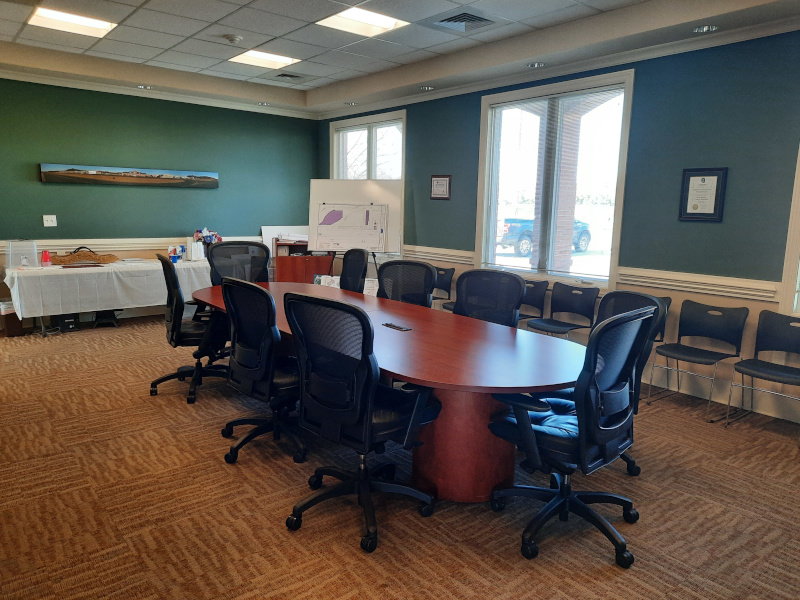 Being community minded and future focused, the team at Lincolnton – Lincoln County Regional is constantly doing things to help promote aviation as a career. In that regard, many charter schools and private schools bring their students on tours of the facilities. The airport also hosts popular events like the recent fly-in car show, where they had 100 antique cars entered in the show. This brings in not only pilots but also townsfolk who get to see the airport as part of their community.
Tate shares, \"I am always working with, and talking to, Cliff Brown at the Lincoln Economic Development Association (LEDA). I was the guest speaker at their last annual meeting, and while we all recognize that the airport is a large economic driver, we also just want to promote everything we have here in Lincolnton and Lincoln County. We are currently working on a grant together for a project in the future – but the thing is, LEDA is a real asset to the community and by working together we are capitalizing on the growth.\"
It\'s obvious that Tate loves his job. Aviation has been his life and his passion since he studied it at the University of North Carolina. They have a university airport there, where he worked in his spare time as a manager. He was also working part-time as a ramp person for Delta at the nearby Raleigh Durham Airport. Then it was on to Delta in Atlanta, where he worked 25 years, before a brief stint in real estate. What followed was a return to the world of flight and 10 years in his present role as Airport Manager for the Lincolnton – Lincoln County Airport.
He states, \"My whole life has been in this field, in some of the busiest airports there are, and I love it. I guess when I look at what the next few years have to offer, I am hoping for expansion. Getting these 10 acres levelled up and then making room for more corporate traffic will be good for us and the area, we will become more of an overflow for Charlotte. More people are discovering our region every day and so we just keep seeing more traffic. It is a great position to be in."
AT A GLANCE
Lincolnton – Lincoln County Regional Airport
What: A busy public-use airport and relief airport for Charlotte/Douglas International Airport
Where: Lincoln County, North Carolina
Website: www.lincolncounty.org/93/Airport
Lincoln Economic Development Association – www.lincolneda.org
Located in the sweet spot between the City of Charlotte and the rolling hills of the Blue Ridge Mountains, Lincoln County, North Carolina offers the best of both worlds – a slow-paced, low-stress lifestyle with big-city amenities less than an hour's drive away. With more than 30 listings on the National Register of Historic Places, including five historic districts in two communities, Lincoln County proudly honors its past while embracing the future.
Indeed, commerce, culture, and community converge at the center of Lincoln County in the City of Lincolnton. Here, a thriving historic Main Street, scrumptious eats, and abundant creative energy offer a satisfying sense of place. Residents and visitors alike are drawn to the many shops and restaurants in Lincolnton's historic downtown and the other unique attractions here. Walk the Rail Trail, Lincolnton's bustling 1.6 mile "linear park" part of the Carolina Thread Trail along the historic railroad corridor. The scenic stroll winds through downtown and surrounding neighborhoods, connecting anchoring parks, and highlighting imaginative "selfie" murals and historic homes.
Outdoor enthusiasts can find solitude in the mountains nearby or at the warm sunny beaches of the Atlantic Ocean within a short drive. Closer to home, there's something for everyone on a trail, at a park, or on neighboring beautiful Lake Norman, the largest freshwater lake in the state.
Lincoln County residents enjoy a cost of living below the national average with low taxes and affordable housing and utilities. Schools are among the best in the state with high graduation rates and low student-to-teacher ratios. High schools are providing award-winning technology and vocational education programs to prepare students to enter the workforce as soon as they graduate and a college preparation curriculum for those who want to continue their education. Many graduates enroll at nearby Gaston College or enter one of North Carolina's other highly ranked community colleges or universities.
Once known for furniture and textile manufacturing, Lincoln County is home to diverse commercial operations complemented by a focus on advanced manufacturing to provide jobs for our citizens and a desirable quality of life to our community.
Lincoln County boasts a rapidly growing population and a strong economy built on a shared vision of prosperity. Our residents like to shop local, and our businesses are proud to invest in the communities that support them. If you\'re looking for a welcoming community that feels like home, we're certain you'll like it here!
[penci_container_inner container_layout="12_12″][penci_column_inner width="1/2″ order="1″]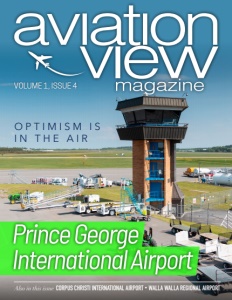 [/penci_column_inner][/penci_container_inner]