Meacham International Airport
Onward & upward
Business View Magazine interviews Aaron M. Barth, Assistant Aviation Director at Meacham International Airport, for our focus on U.S. General Aviation
Meacham International Airport is the oldest airport in Fort Worth and has been landing planes since 1925. Until 1953 this was Fort Worth's commercial airport – but when traffic moved to the newer and larger Greater Southwest Airport, it became mostly a general and corporate aviation spot.
With over 300 planes based on the field, Meacham International has two parallel runways which run north to south. Runway 16-34 is 7502×150 feet and Runway 17-35 is 4005×75. In terms of facilities, the airport has a full complement – offering two full-service FBOs, aircraft maintenance facilities, aircraft painting, flight schools, aircraft charter companies, and two museums.
"The airport is growing just like the city is growing," says Aaron M. Barth, Assistant Aviation Director. "Fort Worth has a number of exciting projects that are really going to benefit us economically – one such project is the Trinity River Vision project. While the primary purpose of the project is to provide needed flood protection, it will create Panther Island, a unique urban living landscape with a pedestrian oriented waterfront district along the Trinity River. Located immediately north of the downtown and in close proximity to the airport, the area will be developed with new residences and businesses.
There is a lot of unique and attractive qualities to Fort Worth and people are taking notice. The City continues to add approximately 20,000 residences a year, making it one of the fastest growing cities in the country according to the 2020 Census. With a strong economy and welcoming business climate more people are choosing to call Fort Worth home. We've seen our flight operations increase as the pandemic restrictions ease and our tenants and customers are extremely busy. We are blessed in a multitude of ways."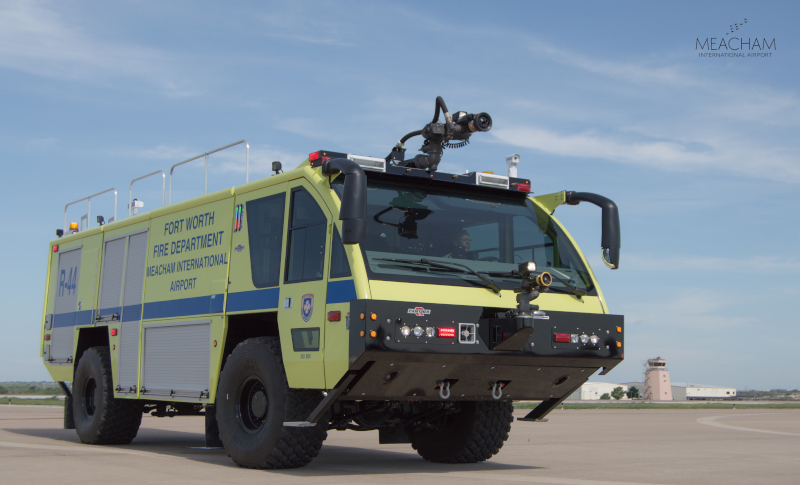 Barth describes moving into that future as "setting the table." Constantly working on the infrastructure so that no matter what others bring to the table, they are ready. He explains, "We've added a new taxiway structure and road to serve development of the airport's midfield. We want the world to know that we're ready for development. We already have an award-winning fixed base operator, American Aero and Texas Jet, along with a world class paint shop in International Aircraft Coatings. Quality tenants and focus on the customer has contributed to our success to be sure, but there is always room for more growth."
American Aero has played a huge part in the growth of Meacham International. Robert M. Bass, Founder of American Aero, shares, \"In 2017, American Aero played a major role in revitalizing this nearly 100-year-old airport by supporting the development and enhancement of the airport and surrounding community. We are the only FBO located in the airport's newly remodeled terminal building, and it has always been our goal to make this an attractive gateway for business and private aviation, both domestic and international. That took a considerable investment, as much in the city as in the business itself. In the end, American Aero reflects the values, environment, and welcoming spirit of the Fort Worth-Dallas area."
Barth would take it a step further. For him, American Aero took over an FBO that was ordinary and made it extraordinary. With a state-of-the-art facility and an unparalleled commitment to safety and service, he says American Aero was designed to deliver the best first and last impression to visitors and potential investors coming through Fort Worth. "They have world-class at the tip of their tongue and at the front of their minds," Barth says, "and they are second to none in what they do. They\'ve won numerous awards in the FBO industry and so I\'m thrilled to have them at our airport. As I said, we set the table and they stepped up. I know at my core that they want the best for the airport. They want the best for Fort Worth. And they\'re willing to do everything they can to meet the needs of folks that are flying in and out of our great city."
But there's more. With the table set, utilities and infrastructure in place, the question becomes: what direction does the airport focus on? To this end, Meacham International is currently working on an update to the Airport Master Plan which will help guide future capital investment decisions required to meet the growing demands of the aviation community over the next five to ten years. Barth points out that this was done in consultation with tenants, customers, the city, and anyone who had a vested interest in the continued vitality of the airport. "We are doing this with Coffman & Associates as our consultant," says Barth, "They have a strong background and long history of developing airport master plans and I\'ve always aspired to work with them. They too are world-class."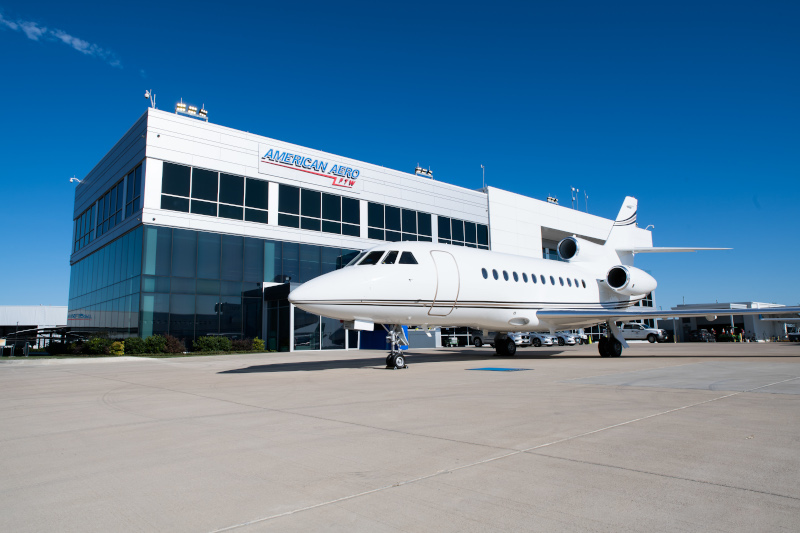 The new terminal building at Meacham International is just over six years old. It is a LEED Silver Certified Building designed to consume less power and water, minimize temperature loss, and use materials with less environmental impact – as mandated by the US Green Building Council. The next major building opportunity for the airport will be the control tower. The FAA owns the current tower and is currently re-skinning it and doing some small improvements, but there will also be a site visit in November aimed at determining whether to replace the tower in the next few years.
"We are very busy, and the FAA recognizes that," says Barth. "There are a half dozen commercial airports in the State of Texas and Meacham remains one of the busiest airports for the whole state. We do not have commercial airlines, although their aircraft do land here occasionally for sports teams or other groups. However, the State and the FAA sees what is happening and works with us to ensure we position ourselves to meet current and future facility demands."
They also would like to promote aviation as much as possible at Meacham International. The flight schools handle a lot of that, but the airport administration itself also runs programs with local schools – career days, airport tours, and museum tours – anything to get young people interested not just in flying planes, but in the whole industry, from mechanics to control tower operators. The goal is to provide an environment that creates excitement and opportunities for the next generation of aviation enthusiast.
"It really is about having world-class businesses on the field," Barth explains. "I can't say this enough. To be successful you must find the best people and work with them. That means finding people who also want to do their best and invest in the airports future. For the last number of years, we have been really focused on making sure we bring those types of businesses here to work with us. Many of the businesses here are expanding, even in the wake of the pandemic and soaring fuel prices – they are finding a way to make things work and work well."
One of the things Barth is interested in seeing is the expansion of the electric market. He notes, "There are exciting developments in what can be done with electric aircraft, and I would love to see some of that work on the next generation being done at Meacham International. Again, we need to work on setting the table for this, but we are doing it. In fact, that is something we made sure will be considered in our master planning efforts. We want to be able to facilitate the change that is coming, and hopefully bring some of those players to our airport."
AT A GLANCE
Meacham International Airport
What: Fort Worth's oldest operating airport
Where: Five miles north of historic downtown Fort Worth, Texas
Website: www.meacham.com
[penci_container_inner container_layout="12_12″][penci_column_inner width="1/2″ order="1″]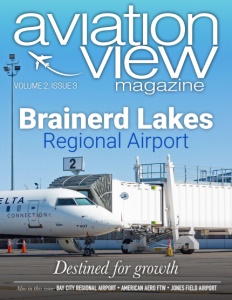 [/penci_column_inner][/penci_container_inner]