Rocky Mount-Wilson Regional Airport
Small but mighty
Business View Magazine interviews Dion Viventi, Managing Director of Rocky Mount-Wilson Regional Airport as part of our series on regional American airports.
Rocky Mount-Wilson Regional Airport's history can be traced back nearly a hundred years to the various airports in this region of eastern North Carolina. One of the earliest of these was the Rocky Mount "Eagle" Airport, which was built in 1933 by the Eagle Aircraft Company. That airfield, then, was said to consist of a four-acre rectangular sand and sod field, with hangars and buildings located along the southeast side. The airport was evidently renamed Rocky Mount Municipal Airport at some point in the mid 1930s, and for the next 30 years, it was home to mainly crop-dusters and private aircraft.
"So that airport was to the north of where we are today," explains Dion Viventi, Managing Director for the current facility. "And there was also a City of Wilson Industrial Airport and they were closer than 25 miles apart. So when the Federal Aviation Authority (FAA) restricted how many airports were able to be licensed in an area, the North Carolina State Department of Aviation decided to offer both the opportunity to build one single airport between the two, right on the county line between three counties and write a new a charter for all three counties and both cities for an Airport Authority. The state bought the property in 1964 and the new Airport was built in 1969."
So, what is now known as the Rocky Mount-Wilson Regional Airport is owned and operated by the Rocky Mount-Wilson Regional Airport Authority, which is composed of seven members, and is located approximately 12 miles from the central business district of Rocky Mount, North Carolina and approximately 10 miles from the central business district of Wilson, North Carolina. With its 7,000 foot runway, it serves the general aviation needs of the five funding sponsors: the City of Rocky Mount, the City of Wilson, Edgecombe County, Nash County, and Wilson County.
At one time, the Airport had commercial service provided by Piedmont Airlines, which ended in 1980, followed by CCAir, operating as US Airways Express, but traffic fell after the arrival of Southwest Airlines at nearby Raleigh-Durham International Airport in 1999, which made flights from there relatively inexpensive. So, the US Airways Express service was suspended in March 2001.
Today, the Airport employs three full-time and two part-time people. Currently, 24 aircraft are home-based there, with plans to build 23 new T-Hangar spots, completely funded under the state's Strategic Transportation Initiative. In addition to those mostly fixed-wing planes, the Airport also hosts medical transport helicopters, some private and corporate jets, and the Tar River Composite Squadron of the Civil Air Patrol. Its Fixed Base Operator, AirCare, is a sales, maintenance, avionics, and support company that was founded over 40 years ago by a Crop Duster named Charlie Wilson.
"In terms of how we continue to update and improve the Airport, we have recently finished a number of projects," says Viventi. "We just finished a $900,000 lighting and signage upgrade and we are currently undergoing a $14.8 million runway, taxiway, and apron rehabilitation project. On top of that, we were recently awarded a $340,000 fuel farm mitigation project and another $300,000 towards a self serve fuel farm project." The two cities and three counties contribute to these projects, but the majority of funding comes from state and federal funds.
"We have also just completed our 20-year strategic Master Plan," Viventi adds, "and the next big thing on the books is terminal area development and a new terminal building. Then we have some corporate terminal building work to do and we are also looking at an aviation industry park on the south side of the Airport with a possible railway spur to the existing line and a parallel taxiway to serve the industrial park."
Although a small airport, Rocky Mount-Wilson Regional's contribution to the area is great; a recent economic impact study done jointly by the State Division of Aviation and North Carolina University determined that the local business revenue from the Airport is $69.7 million per annum.  "We also determined that we support 450 jobs, which amounts to $25.9 million in personal income, and, overall, we account for $2.9 million in local and state tax income," concludes Viventi. "And we do all that with only 30,000 annual operations."
AT A GLANCE
WHO: Rocky Mount-Wilson Regional Airport
WHAT: A public airport
WHERE: Nash County, North Carolina, seven miles southwest of Rocky Mount
WEBSITE: www.krwiairport.com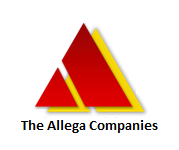 Anthony Allega Cement Contractor, Inc. – Allega.com 
Based out of Cleveland, Ohio, Allega is proud to be involved with the Rocky Mount-Wilson Regional Airport Authority Runway & Taxiway Rehabilitation of Runway 4-22 with 7,100 LF reconstruction and Full Depth Pavement Reclamation. Once completed, the Airport will also gain a new P-401 Asphalt Taxiway Connector, providing aircrafts with better ingress and egress to the Terminal from Taxiway A. Learn more about Allega and its projects at allega.com
[penci_related_posts dis_pview="no" dis_pdate="no" title="Latest" background="" border="" thumbright="no" number="4″ style="list" align="none" withids="" displayby="recent_posts" orderby="rand"]