Rocky Mountain Metropolitan Airport
Small but growing
Business View Magazine interviews Paul Anslow, Airport Director of the Rocky Mountain Metropolitan Airport – best practices of regional airports in the U.S.
Rocky Mountain Metropolitan Airport (RMMA) is a public-use airport located in Broomfield, Colorado. The Airport, which opened in 1960, is owned and operated by Jefferson County, and is situated midway between Denver and Boulder on U.S. Highway 36. Formerly known as Jefferson County Airport or Jeffco Airport, the Airport was renamed Rocky Mountain Metropolitan Airport on October 10, 2006.
"It was initially built to support local, GA aircraft and pilots, and a flight school," says Airport Director, Paul Anslow, who came onboard last December. "The vision, at the time, was to grow the Airport in four phases as operations increased. The first phase was the initial runway; then there was a parallel runway; a crosswind runway; and then, as corporate and jet aircraft got faster, the fourth phase was to extend the original runway out to 9,000 feet. So, they had a very good, long-term vision."
RMMA is the fourth busiest airport in Colorado. Last year, the Airport had 170,553 aircraft operations, an average of 467 per day. "We have, mostly, general aviation," Anslow reports. "We have about 40 percent GA; 45 percent corporate; and the other 15 percent is basically transient aircraft. We have 180 GA hangars, and we manage around 300 leases – some corporate, some GA." Currently, Rocky Mountain Metropolitan Airport is home to corporate aviation facilities for Ball Corporation, Level 3 Communications, Boulder Aviation, and Leprino Foods. "I talk to developers almost weekly to try and find out where, how, and when we can build hangars of all sizes to accommodate our long waiting list for hangars, and service these people who want to fly and buy fuel and train students in flight school," he adds.
Denver Air Connection, operated by Key Lime Air, operated from Rocky Mountain Metropolitan Airport to Grand Junction before consolidating its operations for the Denver-Grand Junction route to nearby Centennial Airport in May 2017, except for one monthly flight out of Rocky Mountain Metropolitan Airport. "I want to bring a commercial flight service to the Airport," Anslow confides. "We used to have six-day-a-week commercial; it's down to one day a month, so we're really pushing hard to get that back up and running. We're strategically located between Boulder and Denver, two growing, high-end cities, and we think that we're in the right place, at the right time, and commercial service would be an absolute knockout for the Airport, the community, and our business partners, here. Our long-term goal is to build a terminal with three gates and have three separate airlines travelling in and out of here and servicing the southwest U.S."
The airport also contains a number of non-aeronautical businesses on the property, including two restaurants, a number of office tenants, and a few retail outparcels. The opportunity for growth is huge, with 600 acres of developable land available to build into a world-class business and aviation park. "Our vision is that companies that build on our non-aviation parcel can then utilize our aviation parcel to build their hangars for their corporate flight department," Anslow relates. "I'm also working to expand our flight school operations, because we want to help fill the severe shortage of pilots, while bringing in a new generation of young pilots to the aviation world. That's going to be a crisis in the near future and we want to be ahead of that curve."
Anslow reports that the Airport is extremely proactive in promoting itself to outside parties. "We are having the Rocky Mountain Metropolitan Air and Ground Festival on August 4th to showcase the Airport," he notes. "We host the Colorado Aviation Business Association (CABA) monthly luncheon where I give an Airport update, and we attend National Business Aviation Association NBAA functions and conventions to get the word out about Rocky Mountain Metropolitan Airport. And my development team reaches out to local, national, and international businesses to inform them of the unlimited possibilities here at Rocky Mountain Metropolitan Airport."
While looking to the future, Rocky Mountain Metropolitan Airport is also growing in the here and now. Recently, Pilatus Aircraft Ltd. completed a 120,000-square-foot facility at the Airport. "They make the aircraft in Switzerland, and then fly them here to Colorado to complete them," Anslow explains. "They do the custom interior and the avionics for their customers here. The other news we're very excited about and have been working for, for almost two-and-a-half years to make this happen, is we are getting a second FBO. Sheltair, the third largest FBO in the nation, is going to be building a new FBO with a large parking ramp at our Airport. We've had a single FBO for about ten years (Signature Flight Support), so it's exciting to know that we're going to have a second FBO to expand our service and growth here at the Airport."
"We are a relatively small, but growing airport, and we believe that our 12 percent annual growth over the last several years will continue," says Anslow in summation. "We have four flight schools; we've got the land to develop; we've got the staff that works hard; and we've got a strong GA community that's constantly growing. We are located in a perfect position, geographically, in one of the fastest-growing areas in the nation, and we are looking to support that growth with corporate hangars and a business park. So, we think that we currently are, and will be, the destination for aviation and aviation business for the next 15 to 20 years."
Check out this handpicked feature on Pueblo Memorial Airport – Military and more.
AT A GLANCE
WHO: Rocky Mountain Metropolitan Airport
WHAT: A public-use airport owned and operated by Jeffco County
WHERE: Broomfield, Colorado
WEBSITE: www.jeffco.us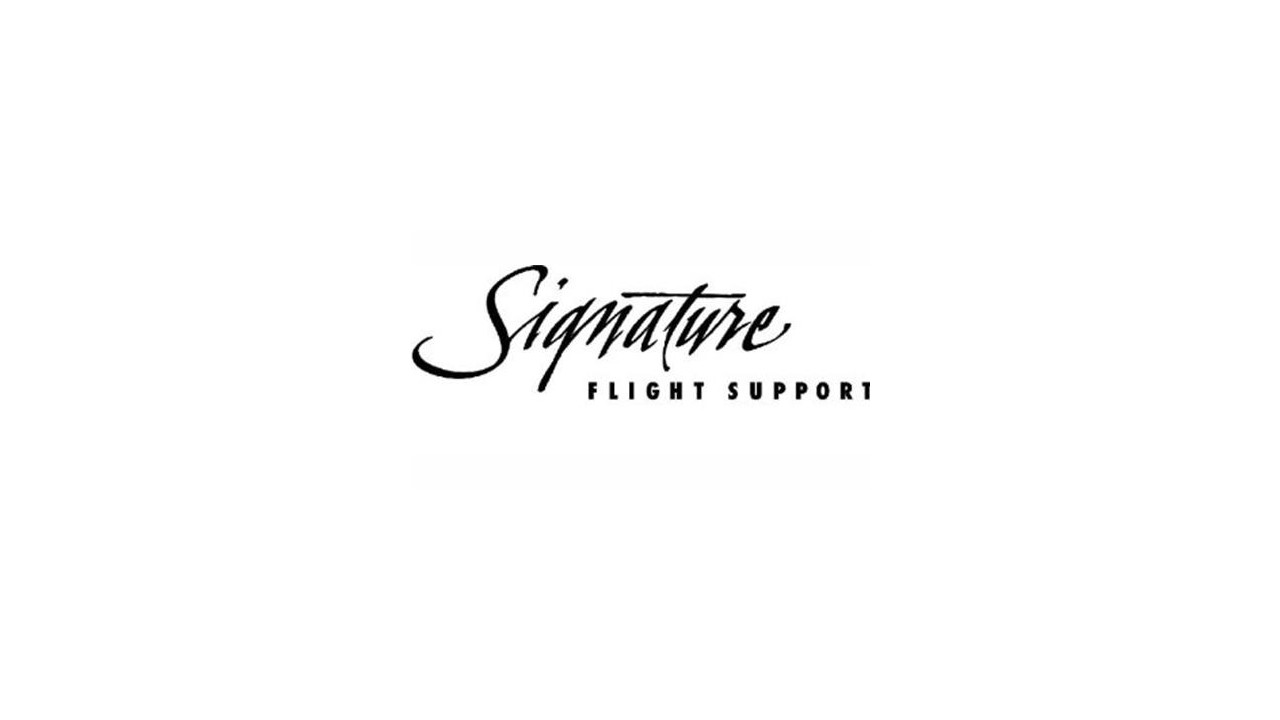 Signature Flight Support – www.signaturesoars.com
Signature Flight Support, a BBA Aviation plc company, is the world's largest fixed-base operation (FBO) and distribution network for business aviation services. Signature services include fueling, hangar and office rentals, ground handling, maintenance and a wide range of crew and passenger amenities at strategic domestic and international locations. Headquartered in Orlando, Florida, Signature currently operates at more than 200 locations in the United States, Europe, South America, Africa and Asia.
[penci_related_posts dis_pview="no" dis_pdate="no" title="Latest" background="" border="" thumbright="no" number="4″ style="list" align="none" withids="" displayby="recent_posts" orderby="rand"]