Rocky Mountain Metropolitan Airport
Busy as bees
Business View Magazine interviews Ben Miller, Communications Director of Rocky Mountain Metropolitan Airport, for our focus on U.S. Regional Airports
The City of Broomfield, Colorado lies midway between the cities of Denver and Boulder along Route 36, known as the technology corridor. Time-wise, Broomfield is just 20 minutes from downtown Denver and 10 minutes from Boulder. In the midst of this vast metropolitan area, Broomfield celebrates beauty and nature – featuring three golf courses and expansive outdoor spaces, as well as 316 miles of trails, multi-use paths, and bike lanes. It is a growing community that was recognized by U.S. News & World Report in 2020 as being one of the healthiest communities in the United States.
As you glance from cornfield to the mountains, you cannot help but feel a sense of awe. It is, therefore, little wonder that the Rocky Mountain Metropolitan Airport (RMMA), which serves Jefferson County, the City of Broomfield, and other communities along the US36 corridor, is one of the largest and busiest airports in Colorado. When the COVID-19 pandemic shut down commercial airports across the country, Rocky Mountain became one of the busiest airports in the nation.
"Rocky Mountain Metropolitan is a very well-rounded general aviation airport that serves a lot of different uses for the community," explains Ben Miller, Airport Communications Director. "We are categorized as a reliever airport for Denver International and we are a significant hub for corporate and general aviation. We host several Fortune 500 companies' hangars and flight departments on our field and there is a manufacturing presence, as well." This is especially true with Pilatus Aircraft Ltd, which operates a 120,000-square-foot completion onsite facility. They make aircraft in Switzerland and fly them to Colorado for completion.
"That's an area right there where we have seen growth at the airport," says Miller. "Pilatus has been here for nearly 25 years; this is their American Headquarters and Completion Centre. Since they got here, they would fly in these newly produced planes, and then fly them to another facility for painting. It was adding flight hours to brand new aircraft, so they are building a new 28,000 square foot paint facility right next to their headquarters.\"
RMMA has indeed come a long way in a short period. In 2012 the Federal Aviation Administration dedicated a new state of the art control tower, in the Spring of 2018, Sheltair Aviation Services signed a second FBO lease agreement to designate the airport their "Gateway to the West" and later that same year Pilatus opened its new headquarters and completion facility. Among its other 'regular' functions, the airport terminal hosts the Blue Sky Bistro, a locally owned restaurant that is a popular destination for breakfast and lunch.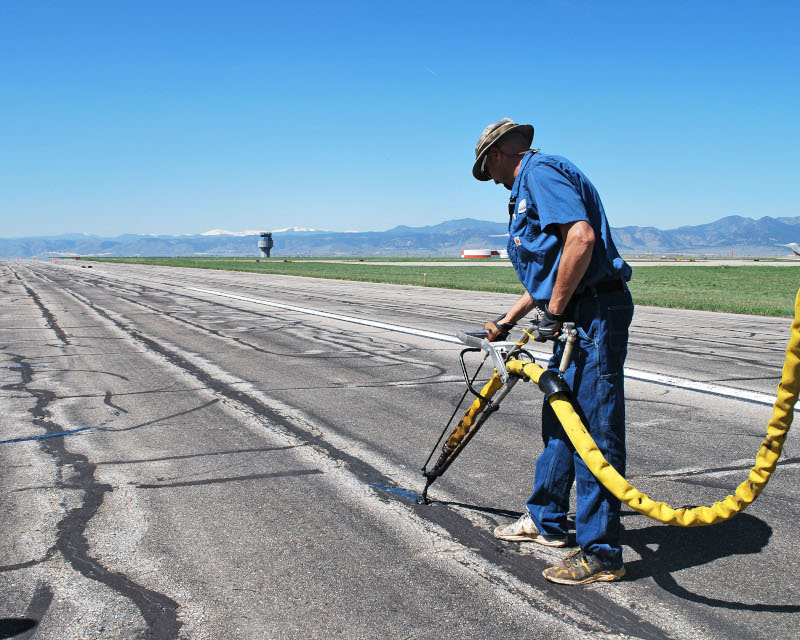 Physically, the airport covers an area of 1,700 acres at more than 5600 feet above sea level. It has three asphalt paved runways: 12L/30R is 9,000 by 100 feet; 12R/30L is 7,002 by 75 feet, and 3/21 is 3,600 by 75 feet. Prior to COVID, RMMA was seeing almost 500 operations a day.
If you include all the businesses at the airport, there are 3,000 employees across 450 businesses and tenants, although there is only a lean team of 20 people working directly for the airport. And yet, despite the meteoric rise in traffic and the small number of staff, RMMA was awarded the Silver-level Environmental Leadership Award recognizing them as committed to providing a safe and efficient airport that is fiscally, socially, and environmentally sustainable. This award recognized an LED light changeover, including taxiway and runway, as well as a colony of 12 beehives on its 1800 acres of property – to help support bee populations facing colony collapse!
"It is quite amazing when you think about all that is happening here and yet how every tenant is a perfect fit," Miller says. "Sheltair only recently completed the construction of their terminal. Their first one West of the Mississippi, and they almost immediately won FBO of the year. They have a 30,000 square foot hangar and almost as soon as it was finished, they had such confidence in demand at the airport that they began construction on a matching, second 30,000 square foot hangar to host additional large cabin size aircraft and associated office space. They also exercised an option for additional leasehold on the northeast side of the airport with room for an additional two or three hangars. The majority of aircraft hangered here are for general aviation, with substantial waiting lists for additional hangar space. We are looking at some ideas for going forward, but hangar space demand has been hard to keep up with.\"
The infrastructure project this year focused on rehabilitating Taxiway Alpha, which accesses the primary runway. They are looking to begin a taxiway extension on the south side of the airport, which will open even more land for development. Other projects that are being looked into are solar power, as well as electric vehicle chargers for the parking lots.
"We have a 20-year Strategic Business Plan," explains Miller, \"which was done in conjunction with a consultant, Johnson Aviation. We also work with the Jeffco Economic Development Corporation. There is so much demand in terms of aeronautical companies wanting space that we have to look at who is in the best interests of the airport to bring in. So, we rank and prioritize what to do next for infrastructure, and whom to offer lease agreements to, and we use that plan as our guide.\"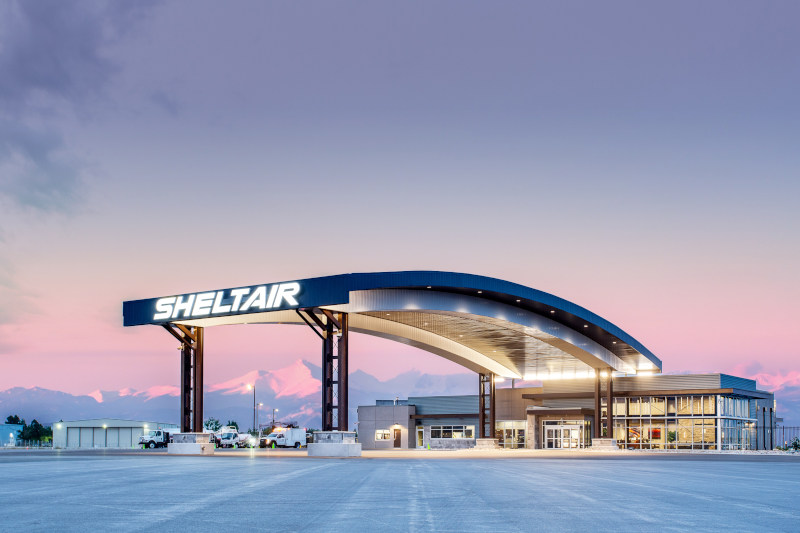 While there are quite a few different businesses and organizations at RMMA, it would be remiss not to mention that the airport has five flight schools, offering instruction in both fixed-wing and helicopter flight. Of particular note, the McAir Facility which offers a bachelor's degree in aeronautics and technology through Spartan College or Metro State University – so no matter what level of commitment you have towards aviation, you can prepare for it at RMMA.
\"During COVID, everything shut down in terms of public events,\" Miller admits, \"and it was like there was this latent build-up of demand to do things. We had a weekend recently where the airport simultaneously hosted an AIR POWER History Tour, as well as a plane-pull fundraiser for the Special Olympics Colorado. There were thousands of people on the field that day just enjoying everything about aviation. It felt great!\"
Adjacent to the airport is a business park, VERVE, which houses a FedEx facility and Quality Bike Parts. They are currently in discussions with other tenants but even with what they have, and the airport\'s planned expansion, you can see that RMMA contributes massively to Jefferson County, employing thousands of people and bringing in millions of dollars in terms of revenue. They are also able to continue to grow because of the amount of income generated by the growth – it is rather cyclical and has happened thanks to the foresight of County and Airport leadership.
\"Our challenge as the staff is to look at what is happening, compare it to the plan, and really look deeply at what development projects to give the green light to,\" explains Miller. \"There is a lot of demand and a lot of great ideas are being put forward. But what should we do next, and how does it lead to what will come after that? It is all about choosing the right partner and entering negotiations and then looking at the county process for approval. There are a lot of stakeholders but there are so many interesting prospects.\"
Summing up his outlook for the future, Miller adds, "It takes risk if you are going to grow and evolve, but it is pretty exciting at the same time. We are just trying to create the best airport we can and provide businesses, jobs, and opportunity in every way possible."
AT A GLANCE
Rocky Mountain Metropolitan Airport
What: A public-use airport owned and operated by Jefferson County
Where: Bloomfield, Colorado
Website: www.flyrmma.com
SHELTAIR – www.sheltairaviation.com
Sheltair is proud of its partnership with Rocky Mountain Metropolitan Airport and excited to support its continued growth and development. As a third-generation family business committed to investing in its communities, Sheltair is focused on meeting and exceeding the needs of the general aviation industry and the people of Jefferson County.