St. Paul Downtown Airport
The Twin Cities reliever
Business View Magazine interviews Joe Harris, Airport Manager at the St. Paul Downtown Airport, as part of our series on regional airports in America.
The St. Paul Downtown Airport is located in Ramsey County, two miles southeast of downtown St. Paul, and just over 10 miles southeast of downtown Minneapolis. It was founded in 1926, and subsequently named Holman Field, in honor of Charles W. "Speed" Holman, a local stunt pilot, barnstormer, wing walker, parachutist, airmail pilot, and aviation record holder, who died in an air show accident in 1931 at the age of 32. Throughout the 1920s, '30s, and  '40s, Holman Field was the home of Northwest Airlines and the preferred commercial airport in the Twin Cities metropolitan area.
During World War II, the Airport was enlisted in the national effort through a Northwest Airlines contract with the U.S. Army for the modification of over 3,000 B-24 bombers to specific theater configuration, with over 5,000 employees working onsite. After war's end, it was returned to city control and its operations were turned over to the Minneapolis-St. Paul Metropolitan Airports Commission (MAC), which, today, manages seven area airports, with Holman Field designated as the principal corporate and general aviation reliever airport for the Minneapolis-St. Paul International Airport, as well as a home base to the Minnesota Army National Guard's aviation unit.
St. Paul Downtown Airport covers an area of 540 acres, and has three asphalt paved runways – the longest is 6491 feet; two crosswind runways are 4,004 feet and 3642 feet, respectively. There are 87 aircraft based at the Airport and more than 40,000 takeoffs and landings occur annually. The Airport has a total annual economic output of $312 million, and supports approximately 360 full-time jobs, which includes all of its ancillary, aviation-related businesses, as well as eight MAC employees who travel between its multiple locations.
As part of the MAC system, Airport Manager, Joe Harris doesn't consider St. Paul Downtown Airport to be in competition with any of the others, including the International Airport in Minneapolis. "Our main competition isn't necessarily with other airports in the region," he states. "It's really making sure that St. Paul Downtown Airport has the services, facilities, and infrastructure to attract general and business aviation to enhance the safety and efficiency of the MAC system of airports.  So, we work closely with our stakeholders and commercial business partners, like FBOs and aircraft management companies, or those who own facilities at our airport. The rates, charges, and fees that we collect are well-connected to the services that we provide. We have struck a good balance with our users to make sure that we're accountable for what they're paying in land rent."
For many years, the Airport, which is located on the banks of the Mississippi River, had experienced periodic flooding, so, in 2007, MAC invested $50 million for the creation of a flood wall. "The flood wall was a tremendous undertaking and feat of engineering," says Harris. "And since then, we have certainty that we can hold back high water. And, as business aviation has grown throughout the country, new investment has been injected into the Airport. We made a number of airfield improvements with the reconfiguration of multiple taxiways and runway reconstruction in 2016. We've had several lots available for hangar construction and private hangars are being built on these lots, which means more airplanes, activity and services at the Airport. And a restaurant, Holman's Table, has opened in the historic 1939 terminal – it's been nearly 20 years since we had one."
"The restaurant has been a tremendous success since it opened in January," Harris continues. "Holman's Table has given the airport an opportunity to connect and engage with the community; it gives the general public a reason to explore the Airport. Longtime St. Paul area residents might not even have known that the Airport existed. And now, we have a destination location for them to embark and interact with the airport community by offering them a chance to peek under the covers of what's happening at the Airport. It definitely has shed light on the history, value and diversity of the Airport.
Another prospective project at the Airport, designed to serve the greater St. Paul community, is an educational initiative meant to inspire young people to pursue careers in aviation. "A former FedEx 727 was decommissioned and taken over by a non-profit group called The Learning Jet," Harris explains. "They're also in the process of updating a hangar that will serve as a workshop and classroom. Twin Cities businesses and organized labor organizations, as well as Airport users, are taking to heart the notion that we need to do our part in letting people know the opportunities that are out there in our industry. We're hoping to bring more than ten thousand kids on an annual basis, when it's all done, to let them know about the opportunities in aviation."
Going forward, Harris says that his agenda is focused on "enhancing and preserving" the Airport's existing infrastructure. "We've made so much investment from 2005 to where we stand today," he says. "Now, we're out of the enhancement mode and into preservation. What we're seeing is that all of that investment is starting to bear fruit. The last three or four years out at the Airport – the level of activity -has served us well."
Check out this handpicked feature on Leesburg International Airport – An economic engine for the region.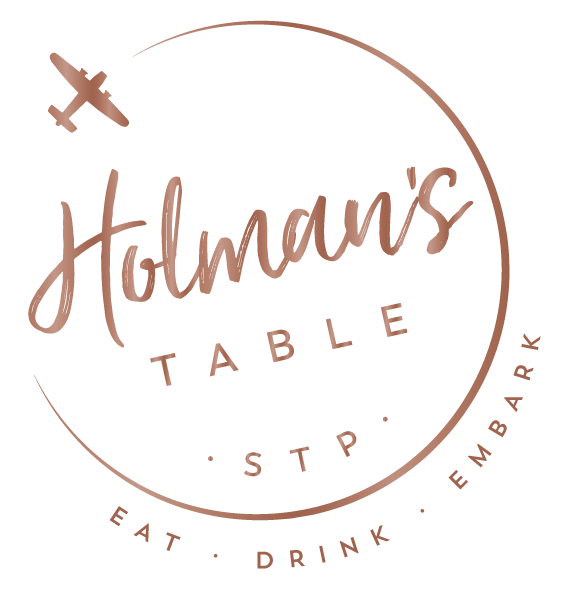 Holman's Table – www.holmanstable.com
Named after famed pilot and aeronautical daredevil, Charles W. "Speed" Holman, Holman's Table is a new restaurant at the St. Paul Downtown Airport that celebrates the spirit of travel. It serves fresh, modern, sophisticated dishes, complemented by a classic bar and wine list, while capturing the beau monde essence of jet set travel.
[penci_related_posts dis_pview="no" dis_pdate="no" title="Latest" background="" border="" thumbright="no" number="4″ style="list" align="none" withids="" displayby="recent_posts" orderby="rand"]