Lumberton Municipal Airport
Location, location, location
Business View Magazine interviews Gary Lewis, Manager of Lumberton Municipal Airport, for our focus on U.S. Regional Airports
Archaeological excavation performed in Robeson County reveals widespread, continuous occupation of the region by various cultures of indigenous peoples since the end of the last Ice Age. They had camps and settlements near the Lumber River for its water, transportation, fish and related wildlife resources. The City of Lumberton, the county capital, was created by an Act of the North Carolina General Assembly in 1787 and, perhaps because of being nearly the border between North and South in the Civil War, this area became a frontier destination for both white and numerous free families of color from Virginia in the late 18th and early 19th centuries.
"A lot of our current travel still comes because of our location," says Gary Lewis, Airport Manager at Lumberton Municipal Airport. "We are about halfway down the country towards Florida on the Eastern seaboard, we are also just 20 miles from the border between North and South Carolina. Pilots stop here to get gas, or to rest, or just to have a break before continuing the flight south. We have a beautiful new terminal, with 5000 square feet devoted to passengers and pilots. There is a lounge with all the modern amenities, and some interesting details such as a carpet runner that is the same as the layout of the runway." The top floor of the terminal has another 5000 feet of office space that will be rented out to aviation businesses, and there is also a passenger lounge with snacks for sale.
Lewis admits, "I recently took over as Airport Manager, and a lot of the transition has been just picking up the various projects we have been working on and trying to bring them forward. For me, that means focusing our efforts on the most urgent and then moving ahead."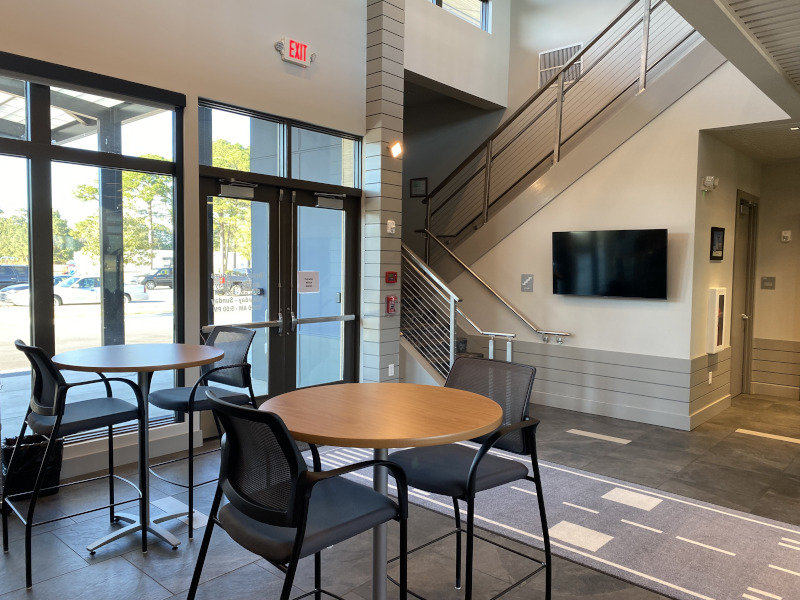 The first project that is now beginning is the development of a new business park at the intersection of Interstate 95 and Interstate 74. While the planning for this has been ongoing, the ground is just being broken at the location, but it is anticipated that this project will bring a huge boost in business and corporate traffic, both to the airport and to the town. This will only add to what Lumberton Municipalr is already seeing – more planes.
"This year alone we have seen double our normal traffic for general aviation," Lewis reports, "Again, I think this has more to do with our geographic location than anything else, but there does seem to be more tourism and more corporate traffic in the area, as well. There just must be more people flying."
Lumberton Municipal Airport traces its beginnings to a town council meeting in 1940, when plans were first being made to build a local airfield. But before the construction started, the Second World War brought a new need for air defence and the War Department took over the property and built the airfield. In 1952, they decommissioned the airport and turned it over to the City of Lumberton, and after a brief foray with commercial aviation, it settled into being the general aviation facility it is today. The airport is about four miles west of downtown Lumberton and has two runways, one coming in at 5,502 by 150 feet, while the other is 5003 by 75. Geographically, it sits on 485 acres and operates its own FBO providing both AV Gas and Jet Fuel.
"One of our tenants at the terminal is the Robeson County Development Bureau," says Lewis, "and so they are always trying to promote this area in whatever way possible. I do try and work with them, talk with them, and help draw business to the area. They know that the airport is a good economic driver and my role in that is to help facilitate a good environment for people to fly into – we try to make our airport as welcoming and as user-friendly as possible."
Airports are always having to work on their infrastructure and the current refurbishment project has to do with runways. Lumberton Municipal has seven million dollars allocated for refurbishment and they're  using approximately two million on one runway, and five on the other. These projects are currently out for bid and then will begin in the spring after the cold weather is over. The money will also be used to do the work necessary for a new ILS (Instrument Landing System).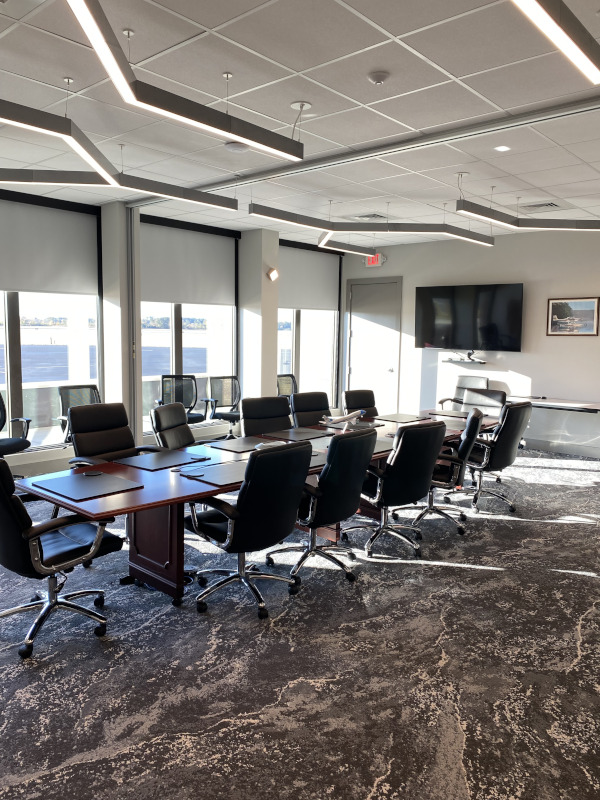 Lumberton is a beautiful city on the shores of the historic Lumber River, flowing into the Coastal Plains region of North Carolina. A true delight for visitors and residents, alike. The Lumber River State Park encompasses 115 miles of beautiful natural and scenic waterway and has been designated as a National Wild and Scenic River. It is one of the most highly prized recreation sites in North Carolina. Recreation includes canoeing and boating, fishing, hunting, picnicking, camping, nature study, swimming, biking, jogging, crafts and fossil and artifact hunting. The airport, itself, is another significant community asset.
"I'm from the area," Lewis points out, "and I love it here. I love to see the airport bringing in new ideas and new business, but it is also just a place where you can discover something you never thought about before. We have parents bringing their kids out here frequently just to watch the aircraft, and that is wonderful. Every other week we get calls from someone who wants to try flying and wants to know if we have lessons. There is one person still here who is offering lessons and taking people up for flights, but there is no formal flight school. We have room to grow in that area."
Hangar availability is another topic of avid interest. As Lewis attests, "We are filled to capacity and people are always looking for hangar space. We are looking at opportunities to expand our number of hangars, but we are also looking at land lease opportunities where people can come in and build their hangars, using the land for a number of years before the ownership goes back to the airport. But for now, you just have to put your name on the waiting list."
Running an airport is a challenge, which Lewis describes as "trying to get a drink of water from a fire hydrant." There is so much happening, operations-wise, and a lot that must be managed. But a good airport is at the heart of regional growth, whether in terms of economics, population, or just a sense of pride. \"I guess I see the airport as a sort of jumping-off point for the community,\" Lewis explains. \"We are the ones using new technology and bringing in new ideas, we are the place where you can see new facilities and use new space. If there is a new direction that we need to go in, the airport has to lead the way."
"As we continue to improve our airport," he concludes, "we are trying to meet the challenge of becoming a place that drives traffic into the area. Improving our runways and taxiways is the first step in opening up a lot of opportunities, and perhaps even bringing new technology jobs into Lumberton. We could even open up to some sort of commuter service. And, as always, we would like to see new commercial aircraft coming in here because that means more business and more opportunities for Lumberton and Robeson County.\"
AT A GLANCE
Lumberton Municipal Airport
What: A general aviation, public use airport
Where: Robeson County, North Carolina
Website: www.lumbertonmunicipalairport.com

Time Out Communities – www.timeoutcommunities.com
Time Out Communities specializes in remaking manufactured home communities with new roads, homes, and utilities. Thus, creating an excellent, safe, affordable housing option for blue-collar, middle-class citizens.
All of our 31 communities are in under-serviced areas by commercial Airlines.  Therefore, having a great airport like the one in Lumberton is extremely important for our suppliers and financing partners to easily travel to these locations to meet and work with us to achieve our goals in a costly and time-efficient manner.
[penci_container_inner container_layout="12_12″][penci_column_inner width="1/2″ order="1″]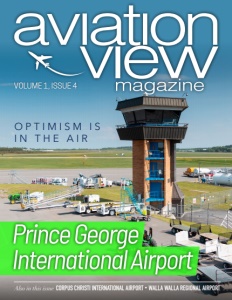 [/penci_column_inner][/penci_container_inner]