The Roswell International Air Center
Potential unlimited
Business View Magazine interviews representatives of the Roswell International Air Center, as part of our series on regional American airports.
The Roswell International Air Center (RIAC) is located five miles south of the central business district of the City of Roswell and is the core of southeastern New Mexico's industrial activity. RIAC was originally an army airfield and training facility during the Second World War. Afterwards, it was renamed the Walker Air Force Base in honor of General Kenneth Newton Walker, a native of Los Cerrillos, New Mexico, who was killed during a bombing mission over Rabaul, Papua New Guinea on January 5, 1943. The facility then served as part of the U.S. Strategic Air Command Nuclear Deterrent Program. In 1967, it was closed by the Air Force and the property was transferred to the City of Roswell, becoming its municipal airport and aviation-related business park.
"When the city took over the base, 50 years ago, we inherited a 5,000-acre facility in a town that had just lost about a third of its population due to the closure of the Air Force Base," recounts Air Center Director, Scott Stark. "So, some creative folks began to market this as an industrial airport. In the meantime, because there are over 4,000 acres inside the airport fence and a lot of empty pavement, it became an airliner storage facility and then, later, an airliner maintenance facility."
Today, various industries are located at the Air Center, including those that store, refurbish, and dismantle airliners. RIAC features ample areas for storage and reclamation, and its dry climate with typical relative humidity of 4-8 percent is a perfect environment for preservation. Airlines from around the world store, repair, and obtain parts from the giant aircraft at Roswell. At any given time, hundreds of jetliners may be stored or being reworked at RIAC. Airlines which utilize the Air Center include American Airlines, United, UPS, Air Canada, Scoot, Polar Air Cargo, Hawaiian Airlines, and many others.
"We have approximately 60 buildings that we lease; that includes the hangar space inside the airfield and other warehouse and office space, outside," Stark adds. "We also have a railroad spur that services three buildings. We also have commercial air service. American Airlines services this airport with three flights a day, both ways, to Dallas/Ft. Worth, and then one flight, both ways, to Phoenix. One of our main selling points is that we have so much space and so much capability; we have inherited a 13,000-foot long runway from the Air Force that is capable of carrying any airplane built in the world. Our secondary runway is smaller, but is by no means small – it's 10,000 feet long. It doesn't have the weight bearing capability, but it's the one used more for smaller airplanes and general aviation. It also is a great asset for flight training.
"We have ten T-hangars that we lease and there's a waiting list for those; we have some executive hangars – four bays of about 4,500 square feet, apiece and those are leased. On the west side of the airport, we have five hangars that are leased by the FBO, but they do community leasing to general aviation. So, for all of the general aviation aircraft that are here, they do get covered one way or another, but there's always a demand for more. We built one private hangar, recently on a land-lease; we're building one more, right now, and I get requests for those all the time. Some build and some don't, but in the long run, we see that as an opportunity to grow."
Growth and expansion is always on the agenda at RIAC, as is normal and necessary maintenance. "We have more potential projects than the FAA can ever fund," Stark avers. "Two years ago, we completed a project on our large runway, which was a full reconstruction. That was a $22 million project, which was co-funded by the FAA, the state, and the city. Last year, we had one taxiway, where the original geometry that was done by the Air Force was not the best or safest for a civilian-run airport. So, that needed to be redone. We spent almost a million dollars in FAA, state, and city funding to redo that. For FY '19, we'll be doing a runway project on the other runway for maintenance. We'll be milling off the top two inches and filling that back in with new asphalt to get it back up to grade. That will be about a million dollar project, as well.
"Part of the inheritance of this base from the Air Force is that they left us the 1950's –'60's electrical grid. Some of that has been upgraded on the periphery of the base; most of it has not, particularly in the interior of the base. So, we're at a point now where the electric company can't get parts for this old substation and so, in the next year and a half, we'll be doing a complete redo. Between us, the city, and Xcel Electric, we'll be doing a complete upgrade of the electric grid within the airport. With new primary lines, we'll be going up to a 12K system from a 4K system.
"Another ongoing project is making a land-use map. We have areas that are for aeronautical revenue generation and areas that are not aeronautical revenue generating. So, we'll try to flesh out where we might put other MROs, where we might put an aviation manufacturing facility, so on and so forth. That's ongoing and involves a lot of potential future expansion on our southeast side where we have roughly a thousand acres that can be developed.
"This year, because of the airline growth that we've had here, and the number of passengers going in the large airplanes that the airlines are using, we're doing a study on our terminal to look at capacity for the next 20 years; to see what that growth is going to look like, long-term. The product to come out of that study should be a design concept either for a complete redo – a tear down and rebuild of a new terminal – or how we might expand this terminal to meet the needs. Associated with that will be a study on parking because, obviously, when you have passengers getting on planes, they need their cars here."
"A project that's connected to the airport, but not in the airport, is to upgrade the interconnection to our highway system," adds Roswell's Mayor, Dennis J. Kintigh. "It's about a seven-tenths of a mile stretch of road that requires the rebuild of an intersection with a major north/south highway. The intent is to upgrade the intersection so that it's easier for businesses, truck traffic, and individuals to access the airport."
One of the main advantages, in addition to easy access, that Kintigh believes makes RIAC especially attractive to companies that want to locate there is the city's abundant water supply. "This is the southwestern United States and water is a precious commodity," he states. "It is hard to come by. Roswell sits on top of a very unusual, if not unique, aquifer – one that is constantly being recharged through the mountains to our west. As such, the City of Roswell is in the best shape, water-wise of any city in New Mexico. We're on the edge of the Permian Basin oil and gas field, and we have water. That makes us different for many industries that want to come and develop."
Another advantage at RIAC is the presence of Eastern New Mexico University which was founded in Roswell in 1958, and started life as a traditional, rural community college. "In 1967, it moved out to the Walker Air Force base property and about 250 acres were deeded over to the college," explains Chad Smith, Assistant Vice President for Technical Education at Eastern New Mexico University-Roswell. "We assumed ownership of many of the buildings on the base – officers' club, mess hall, a number of dorms, meeting facilities – so, it was a huge boon for the college. Because it was on an Air Force base, and because aviation is so integral to Roswell, New Mexico, it immediately took on an aviation focus.
"Over the last few decades, the focus has primarily been air frame and power plant maintenance. We're an FAA Part 147 school; we graduate about 20 licensed A&P students a year, and we have a 100 percent placement rate – much of that is right here in the local area. Local employers need every graduate and could employ an additional 50 graduates, right here in Chaves County, if those students desire to stay here. We are also a CTI collegiate training institute with the FAA for air traffic control.
"About two years ago, in light of the Boeing study that talked about the tremendous need for airline pilots, the campus began an initiative to become a Part 141 Flight School. That program is getting off the ground and we've had a great response. We're currently formed under FAA Part 61 and we're moving towards the 141. Within the next 18 months, we'll be a full-fledged professional pilot training center. So, our mission is to support Roswell, the work force, and the Air Center, and we've had ample opportunity to do that and some pretty significant successes, as well."
Going forward, Stark believes that RIAC's potential is virtually unlimited: "We have the capacity on the MRO side of it with only one thing missing – we don't have enough large hangar space. But, if that were in place, we have the capacity here in this airport to be a worldwide maintenance operation. We already are in a small way. With the storage capacity to store airliners out here, we can put up to 800 airliners on the ground. We currently have about 200, so we're nowhere near capacity. Right now, the four or five companies doing the maintenance and the repair teardown is a huge asset to the international airline world with parts on the older airliners that they can get nowhere else. So, that's a huge asset that we currently have, and that we're working hard to exploit, but there's a ton of room for growth in that.
"And, we have been involved in the research and development world with various companies over the years with their prototypes and all of the airline manufacturing companies visit us regularly. And there's also room for much, much more of that. As all of that grows, we see the city growing, the airport growing, and the airline service growing."
Kintigh agrees: "We have the air space for flight training; we have the ability for flight testing; we have the runways and the taxiway; we have the basic infrastructure; and we have the ground for the expansion of facilities," he declares. "So, the potential to expand on all this is incredible."
Check out this handpicked feature on The Bartow Municipal Airport – A history of pilot training.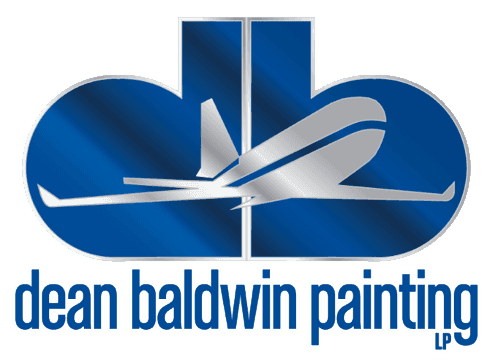 Dean Baldwin Painting – Dean Baldwin Painting was founded in 1965 and in 2015 celebrated 50 years of continuous operation under the same family ownership. For the first thirty-five years in business, Dean Baldwin Painting was the primary provider of painting services to most of the major MROs located at the Miami International Airport. The Miami location was closed December 2003.
In 1999, the company expanded its operation and acquired a 165,000-sq.-ft. aircraft strip and refinish facility. The hangar located at the Roswell International Air Center has six temperature-controlled bays with air filtration and waste management systems. The facility currently employs approximately 175 to 185 full time employees.
Today, the company has facilities in San Antonio, Texas; at the Goodyear Arizona Airport; and in Peru, Indiana. Dean Baldwin Painting, LP is registered in SAM (System for Award Management) as a minority, woman-owned, small, privately-held business specializing in aircraft strip and paint services.  – www.deanbaldwinpainting.com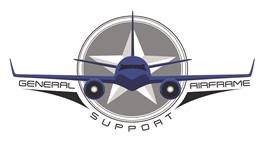 General Airframe Support – General Airframe Support is an ASA-accredited distributor of aircraft parts and accredited by AFRA in the disassembly of aircraft. Headquartered in Roswell, NM, at the Roswell, int'l Air center, the company delivers efficient reclamation services, maintains an inventory of more than 180,000 ready-to-ship parts, instant access to dozens of aircrafts, and additional distribution hubs in Arizona and California. In addition, the company has an extensive network of brokers, suppliers, and other resources to help get grounded planes back in the air.
As a privately held company, General Airframe Support has created a team with vast experience and industry knowledge. It has grown from buying and selling rotable and consumable components to offering strategic End of Life Solutions for retired aircraft while meeting the inventory needs of its customers and suppliers. Along the way, it has earned a reputation for integrity and fairness, attracting alliances around the world. As a result, customers enjoy an efficient sales process, huge savings on their part and unprecedented value on all their supply needs, no matter how hard the part is to find.  – www.genairsupport.com
[penci_related_posts dis_pview="no" dis_pdate="no" title="Latest" background="" border="" thumbright="no" number="4″ style="list" align="none" withids="" displayby="recent_posts" orderby="rand"]