Thomasville Regional Airport
A bit of Southern hospitality
Business View Magazine interviews Robert Petty, Manager of the Thomasville Regional Airport, as part of our series on regional airports in America.
Thomasville Regional Airport is a city-owned, general aviation airport located seven miles northeast of the central business district of Thomasville, a city in Thomas County, Georgia. "The Regional Airport replaced the previous Rose City Airport, which was located closer to town," explains Airport Manager, Robert Petty. "As the town grew, the civic leaders needed a location for another airport and approached the CAA (Civil Aviation Authority) back in 1941 for a modern airport and were authorized $316,000 to build a new airport. At the end of that year, America entered World War II, and the City leased the War Department the airport for a dollar a year, until the completion of the war."
"During the war the airport became the Thomasville Army Air Field and opened on March 1, 1943," Petty continues. "Initially, it opened as a reconnaissance pilot training base with P-39 Aircobras and then, with a mission change, became a fighter pilot training base with P-40 Warhawks and P-51 Mustangs, under the auspice of the Third Air Force. It continued that way, all the way until the closing of the airfield in September 1945. After the war, the federal government basically abandoned the field and the local community college moved out here for a short period and provided technical training for local residents. The primary runway was even being used as a drag strip, while the Rose City Airport was still in use in the downtown area."
In 1961, the Thomas County and the City of Thomasville reopened the Airport as the Thomasville Municipal Airport. "It mostly catered to local plantation traffic, which is still the biggest customer base that we have," Petty notes. "We see a lot of traffic during the area's quail season, which lasts from November to February, and is considered one of the staple industries in this region. Our biggest month is in January." The Thomasville Regional Airport has seven employees and it gets some city funds for its operations, with the county maintaining its roads, easements, and some of its outlying property.
Thomasville currently has 52 home-based aircraft, with a waiting list of about a dozen for enclosed T-hangars, and two for corporate hangars. "Currently, we have three ground-lease buildings on the Airport; the rest of the buildings and hangars are city-built and owned buildings. We are planning additional hangar space for base and transient customers," Petty reports. "We just completed a 30,000-sq.-ft. hangar complex for corporate aircraft in 2017 that mirrors the hangar facility across the ramp. This year we've been funded for six enclosed box hangars to house light twins and single engine aircraft. We hope to get started on these a little later in the year."
A recently completed project was a 500-plus foot extension to primary runway 4/22. The extension will allow larger corporate aircraft to make safer landings and takeoffs during hot and humid days and times of inclement weather. "Right now, it has a displacement, because the property on the approach end of runway 4 has not been acquired yet," Petty explains. "But, we just recently completed the environmental assessment for that area and the plan is to obtain the property, to clear cut some of the trees on the approach end, and to remove the displaced threshold, so we have 6,004 feet in both directions. Also, this year, we started to bid for a runway rejuvenation project for runway 4/22 with a product to activate the binder in the asphalt and bring some life back to the runway. That's going to be preceded by a crack-fill project. So, that's the big project for this year."
Unlike some small regional airports that double as general business parks, all businesses at Thomasville Regional Airport are either corporate aviation flight departments, such as the one for Flowers Foods, or they're aviation-affiliated, such as businesses that provide aircraft detailing or maintenance, or flight training. There is also an aviation engine museum on property.
Most of the property around the airport is privately-owned, except for a small parcel owned by the Thomasville Payroll Development Authority at the Airport's north end, which may be available for future development, should the need arise. "We've addressed developing this area with a couple of potential aviation tenants who have approached the Airport about building some facilities just outside of the Airport's property in the PDA land area," Petty notes. "This activity could open up development on the other side of the airport and allow us to expand."
Regarding competition from other area airports, Petty says that the nearest ones are Tallahassee International Airport, Valdosta Regional Airport, and Southwest Georgia Regional Airport in Albany. "They're all about 60 miles from this Airport – one to the south, one to the east, and one to the north," he remarks. "They all have commercial traffic and they're all full-service for general aviation. However, I believe we provide better access to the plantations – there are 70 plantations in Thomas County, and we are general aviation friendly, supporting both light and corporate aviation with easy access to and from the ramp and other airport facilities." The airport also hosts an annual three-day fly-in event on the second weekend of every October. This year's event will be the 52nd Annual Thomasville Fly-In, which is expected to bring in 200-250 light, sport, and antique aircraft.
"Our customer service and our corporate culture give our customers the opportunity to experience Southern hospitality," he adds. "The folks who work here are career linemen and the office staff work for the city, so you'll see the same faces year in and year out. And that's relatively unique. I've worked at other FBOs that were more corporate-oriented and you kind of lose that quality of customer service, and friendliness, and the warmth that you would typically get from a family-run company. Also we try to stay below the commercial airports' fuel prices, so I think we're a better value."
Check out this handpicked feature on Auburn-Lewiston Airport – Opportunities abound.
AT A GLANCE
WHO: Thomasville Regional Airport
WHAT: A general aviation airport
WHERE: Seven miles northeast of Thomasville, a city in Thomas County, Georgia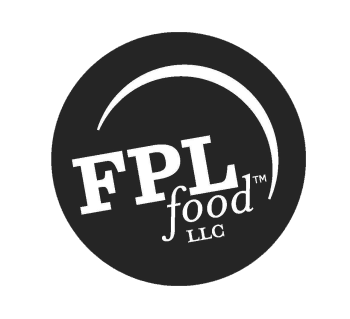 FPL Food, LLC – www.fplfood.net
FPL Food is the number one privately owned vertically integrated beef producer, feeder, packer and processor in the Southeast. Through the commitment of more than 800 employees across two facilities and a farm, we provide fresh beef products and ground beef selections within our brands to service retail and foodservice customers. Whether delivering beef products domestically or exporting worldwide, FPL Food is dedicated to providing traditional and custom quality meat items to satisfy the needs of each and every one of its customers.
[penci_related_posts dis_pview="no" dis_pdate="no" title="Latest" background="" border="" thumbright="no" number="4″ style="list" align="none" withids="" displayby="recent_posts" orderby="rand"]