Huron Regional Airport
On the cusp of a renaissance
Business View Magazine interviews Larry Cooper, Manager at the Huron Regional Airport, as part of our series on regional American airports.
Huron Regional Airport is a city-owned, public airport in Huron, South Dakota, and Airport Manager, Larry Cooper, has a plan to reinvigorate the once bustling commercial facility. Together with the new Fixed Base Operator, Skyways, through FLY Jet Center, his vision is to create a service center at the Huron Airport that rivals any in the country, while becoming a must-stop location along any route.
"Through their other subsidiary, JET 60, a maintenance and charter service, they are flying Lear 60s across the country," explains Cooper. "They chose Huron as the mid-country location for stopovers and service. They own six Lear jets and manage 14 others for clients. The dream is to make this a one-stop service center for everyone." Cooper believes it will be a welcome change because for many years, the tides have been running the other way.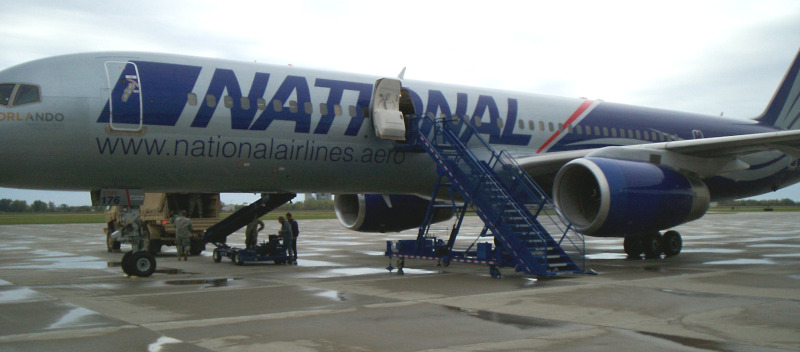 The first operations at Huron began in 1917, and at that time, Huron was the hub of aviation for the whole state of South Dakota. This was even before Sioux Falls had an airport of its own. During the 1940s, it became a service hub with a carrier out of Rapid City known as Mid Continent Airlines. "Mid Continent was an early carrier," Cooper recounts, "and at one point, we had more than 15,000 boardings. We had more service, more carriers – three carriers, at one time, serving the Airport. We have had several different FBOs over the course of the years, and all in all, this had been a premier airport for several years."
"Deregulation really hit the Airport hard," Cooper admits. "We lost all of our service with Republic Airlines in 1970. We had just increased our runways to accommodate Republic and Northwest flying DC9s in here, and it all fell apart. Up until this time, we were still boarding 15,000 people a year and we were a growing city. Flights out went to Chicago, Kansas City, North Dakota, and west to Rapid City. When Republic Airlines left, we had a stream of carriers. Northern Airlines, which lasted a few weeks, was replaced by MESABA, who were flying Beech 99s, which did not have pressurization, or flight attendants, and people were not real thrilled with the nine-passenger airline with no onboard service and boardings started to drop. We finally lost service in 2016. We no longer have any commercial service. We are now a general aviation airport."
Huron Regional Airport is owned by the city of Huron, which provides half of its operations budget. There are three full-time employees and part-time workers are hired throughout the winter. There are 34 home-based GA aircraft and a waiting list for hangar space. Cooper has already started to look at building new hangars, and he hopes to have them large enough to house anything up to a 787. The idea is to offer ground leases for private developers to come in and build them, themselves.
"Skyways has a pretty ambitious plan," Cooper admits, "but so far, everything they have done has turned out exactly how they planned it. They have submitted their request to the FAA to get their Part 145 certificate, and once they do get that, they will be flying their aircraft out of here for maintenance, but they also want to advertise across the country and bring everybody in. They want to go as far as doing all types of business jet services and increase that up to doing the same kind of maintenance and refurbishments to everything up to, and including, airline size aircraft."
Cooper says that the Skyways came to choose Huron because of the length of its runways – 7,201 and 5,000 feet – and the fact that they are both concrete. "We replaced all the pavement and increased their weight-bearing capacity," he notes. "This year, we are going to be doing a project where we replace all of our lighting and signs and probably our approach, as well. We'll upgrade all of it to LED and make everything about the Airport better to attract more people."
"This is probably the third-longest runway available in the state," Cooper concludes, "We have all-new pavement, and we have the largest ramp or apron of any other GA airport in the state, by far. We are built to grow in the business of aviation, particularly because we have full instrument approaches. Everything about this Airport is good for business and all things being equal, we are on the cusp of a real renaissance."
[penci_related_posts dis_pview="no" dis_pdate="no" title="Latest" background="" border="" thumbright="no" number="4″ style="list" align="none" withids="" displayby="recent_posts" orderby="rand"]